6 Easy After School Snacks Your Kids Will Love
September 20, 2022
webmaster@push10.com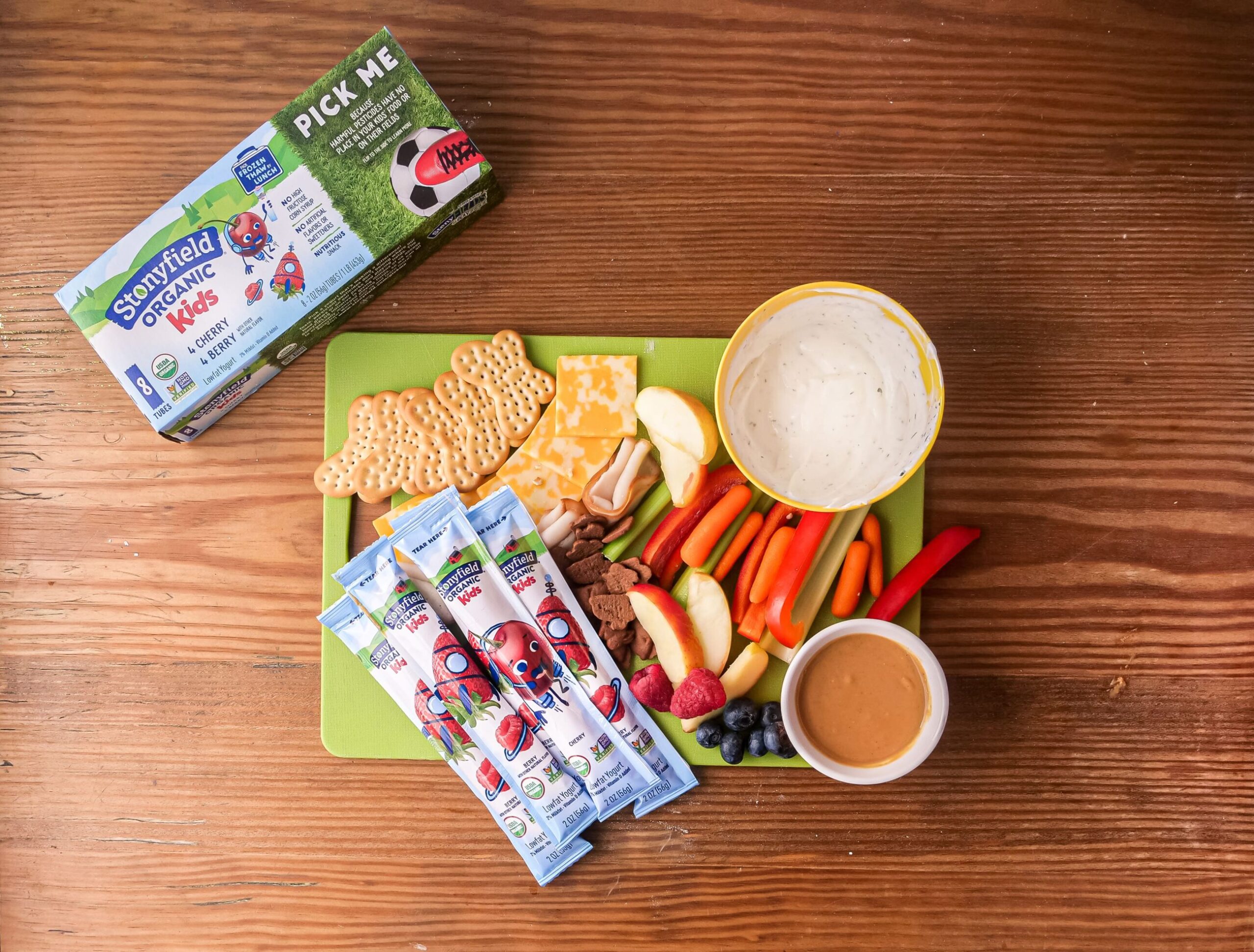 It can be tough to find nutritious after school snacks their kids actually want. If you're having a hard time coming up with ideas, think about organic recipes made with high-quality ingredients. Here are some scrumptious after school snacks your kids are sure to love!
Kids Charcuterie Board
Charcuterie boards aren't just for adults! Need a quick and easy after school snack that everyone will love? Put the "cute" in charcuterie with this organic kids charcuterie board. Add cheeses, crackers, dips, fruits, or sweets. With multiple snack options, even the pickiest eaters will find something they'll enjoy.
Crunchy Granola Bites
Need something crunchy in your after-school routine? Try these sweet and crunchy granola bites. With Stonyfield Organic Greek Yogurt and fresh fruit toppings, this treat is the perfect afternoon pick-me-up.
Yogurt Covered Pretzels
Craving something sweet and salty? If so, these homemade yogurt-covered pretzels are just what you need! Made with Stonyfield Organic Whole Milk Smooth & Creamy Strawberry this easy-to-make recipe is sure to delight anyone who tries it.
Froyo Apple Pops
Add some organic bliss to your afternoons with these highly customizable froyo apple pops. These are quick and nutritious after school snacks made with Stonyfield Organic Lowfat Vanilla Yogurt. With endless topping options, your kids will love a different treat each time.
Ants On A Log or Fish In A River
The childhood favorite returns with some delightful yogurt twists. Try the classic ants on a log or add a splash of color with fish in a river. Use our yogurt cheese recipe to create these fun-to-eat organic snacks.  
Baked Sea Salt Pretzels
If you're looking for something warm, this baked sea salt pretzel is for you. Made with Stonyfield Organic Whole Milk Greek Plain Yogurt, everyone will love this treat. This easy snack is one of the many ways to use our two-ingredient dough.
These six easy recipes are sure to delight kids of all ages and make after school snack time your child's favorite part of the day. For added fun, try making them with your kids. They will love that they helped create their afternoon snack. Enjoy!