Prep Time: 15 MINUTES
Serves: 10-12 SLICES
Cook Time: 1 HOUR
Ingredients
2 cups zucchini, grated (1-2 medium sized zucchinis)
1+1/2 cups coconut sugar
1/3 cup Stonyfield Organic Whole Milk Greek Plain Yogurt
3 eggs
2 cups spelt flour
1/2 tsp baking powder
2 tsp baking soda
2 tsp cinnamon
pinch sea salt
1 tsp vanilla extract
1 cup walnuts, coarsely chopped
coconut oil spray
Instructions
Use mixer to prepare batter. Whisk together eggs, sugar, and yogurt until light and smooth – approx. 5 minutes.
Trim ends of zucchini. Grate using large holes on box grater.
Place 2 cups zucchini shreds in a dish towel or cheese cloth, add a pinch of salt and squeeze out any excess liquid.
Into the batter, add in spelt flour, baking powder, baking soda, cinnamon, vanilla extract, walnuts and pinch of salt.
Fold in zucchini. Mix by hand to combine.
Use oil or spray to coat loaf pans. Fill pans ⅔ with batter.
Bake zucchini walnut bread for approx 60 minutes at 350˚F or until knife comes out cleanly.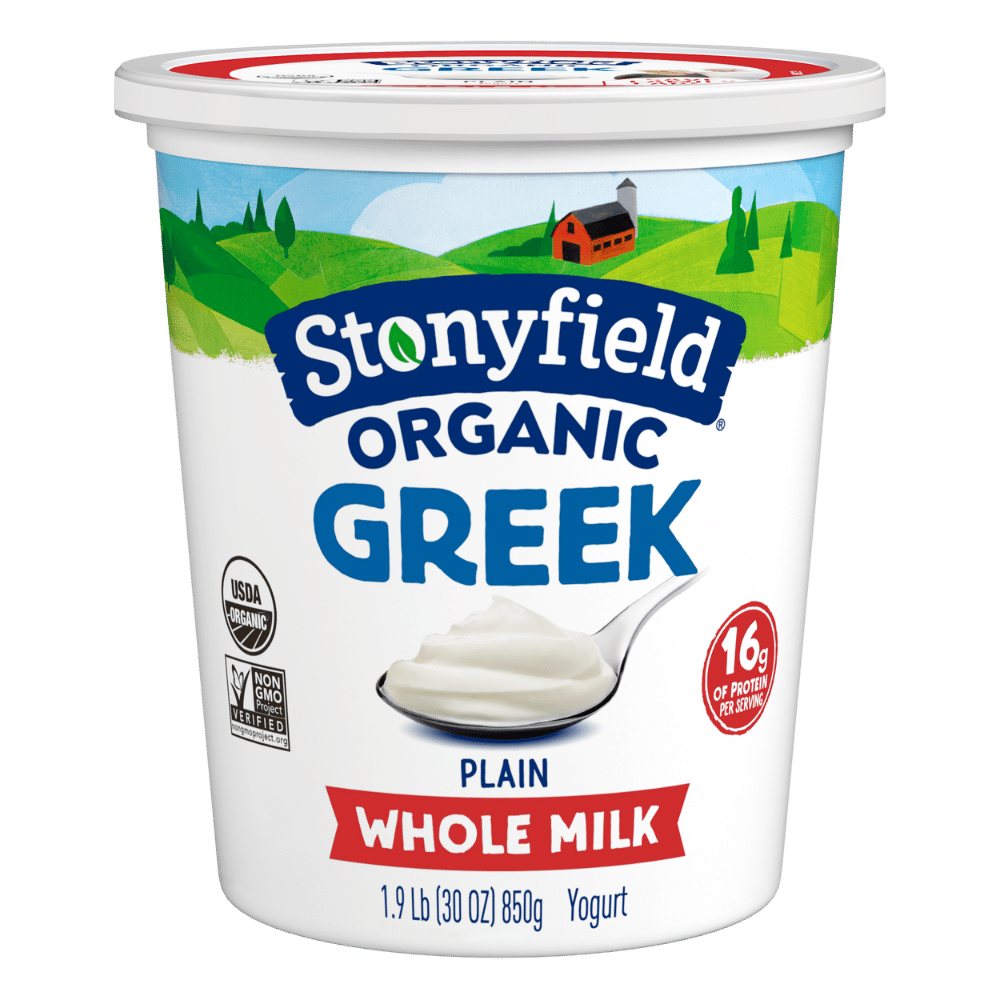 Want delicious recipe ideas in your inbox?
Sign up for our newsletter to get recipe ideas in your inbox!