Prep Time: 10 MINUTES
Serves: 4
Cook Time: 4 MINUTES
Ingredients
1 cup Stonyfield Organic Whole Milk Greek Plain Yogurt
1/4 cup natural smooth peanut butter (or nut butter)
1 Tbsp pure maple syrup
1 tsp vanilla
1/2 tsp ground cinnamon
4 slices whole wheat toast
2 apples, peel on, cored and sliced thinly
2 Tbsp maple syrup (can sub honey, date syrup)
2 Tbsp sweetened dried cranberries (or nuts)
Instructions
Whisk yogurt, peanut butter (warm in microwave for 15 seconds if the peanut butter is stiff), maple syrup, vanilla, and cinnamon in a small bowl.
Toast bread. Cool slightly then spread each slice with peanut butter whip. Slices apples and arrange apple slices on toast.
Drizzle with maple syrup and top with dried cranberries.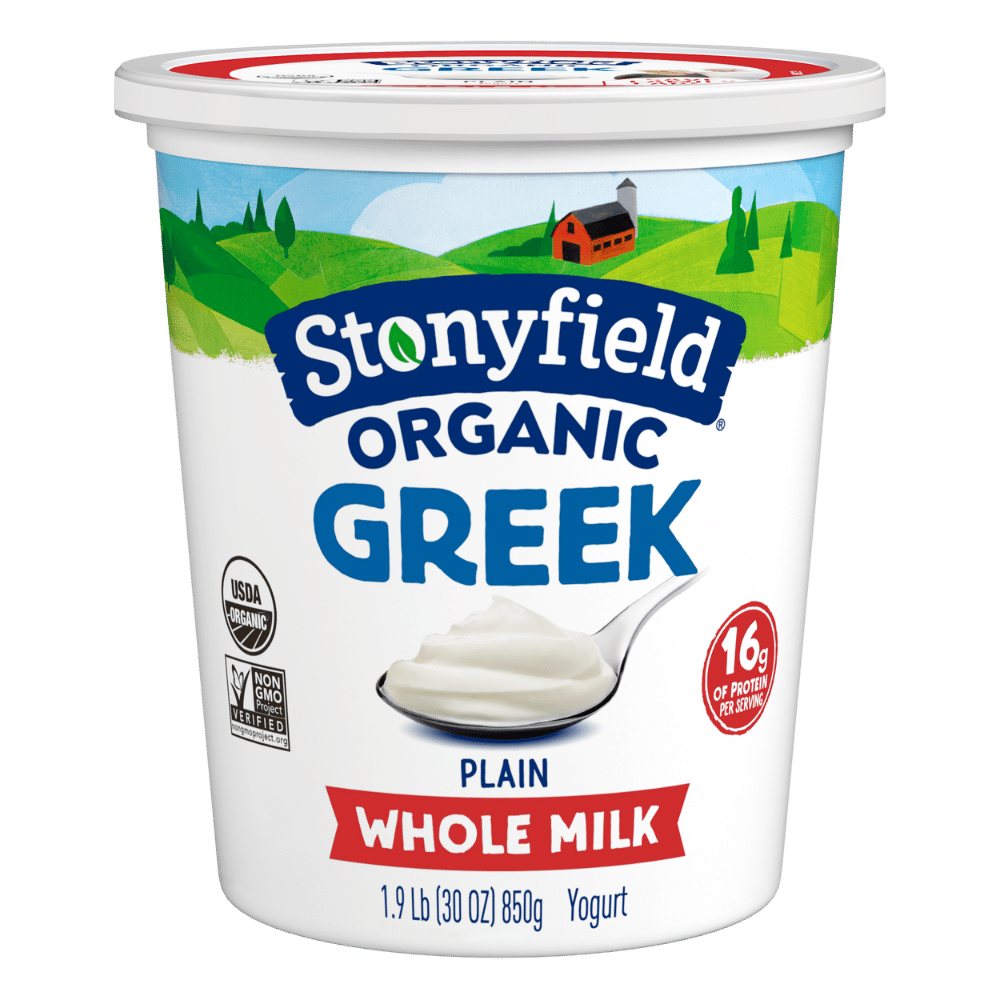 Want delicious recipe ideas in your inbox?
Sign up for our newsletter to get recipe ideas in your inbox!