Prep Time: 10 MINUTES
Serves: 8 SERVINGS
Cook Time: 20 MINUTES
Ingredients
1 1/2 cups all-purpose unbleached flour
1/2 cup white whole wheat flour
2 tbsp granulated sugar
2 tsp baking powder
1 tsp baking soda
1 tsp kosher salt
1 1/2 cups Stonyfield Organic 0% plain yogurt
3/4 cup milk
6 tbsp water
2 large eggs
2 tbsp unsalted butter, melted then cooled slightly
2 tsp vanilla extract
1 1/2 cups fresh or frozen mixed berries, blueberry, raspberry, blackberry
Cooking spray
Optional toppings: fresh berries, powdered sugar, maple syrup, honey or yogurt
Instructions
Move the oven rack to the middle position and preheat oven to 425 degrees F.
Spray a rimmed 18" x 13" sheet pan with cooking spray, this will keep the parchment in place.
Cut a piece of parchment paper to cover the bottom completely, about 16 x 20 inches. Place on the sheet pan and spray more oil on the parchment, and around the sides of the sheet pan.
In a medium bowl, whisk together dry ingredients (from flour to salt).
In another medium bowl, whisk together wet ingredients (from yogurt to vanilla) until thoroughly combined.
Transfer wet ingredients into the bowl with the dry ingredients and whisk until just combined. Do not over mix (or worry if there are some lumps).
Gently fold in berries.
Pour the batter into the prepared baking sheet. Spread the batter evenly with a spatula then tap the sheet pan on the counter a couple times to settle the batter.
Bake for 15 to 17 minutes, rotating the pan halfway through.
Allow to cool for 5 minutes in the pan then, place a large cutting board over the top of the pan and flip the pancakes onto cutting board. Cut into 16 squares and serve immediately.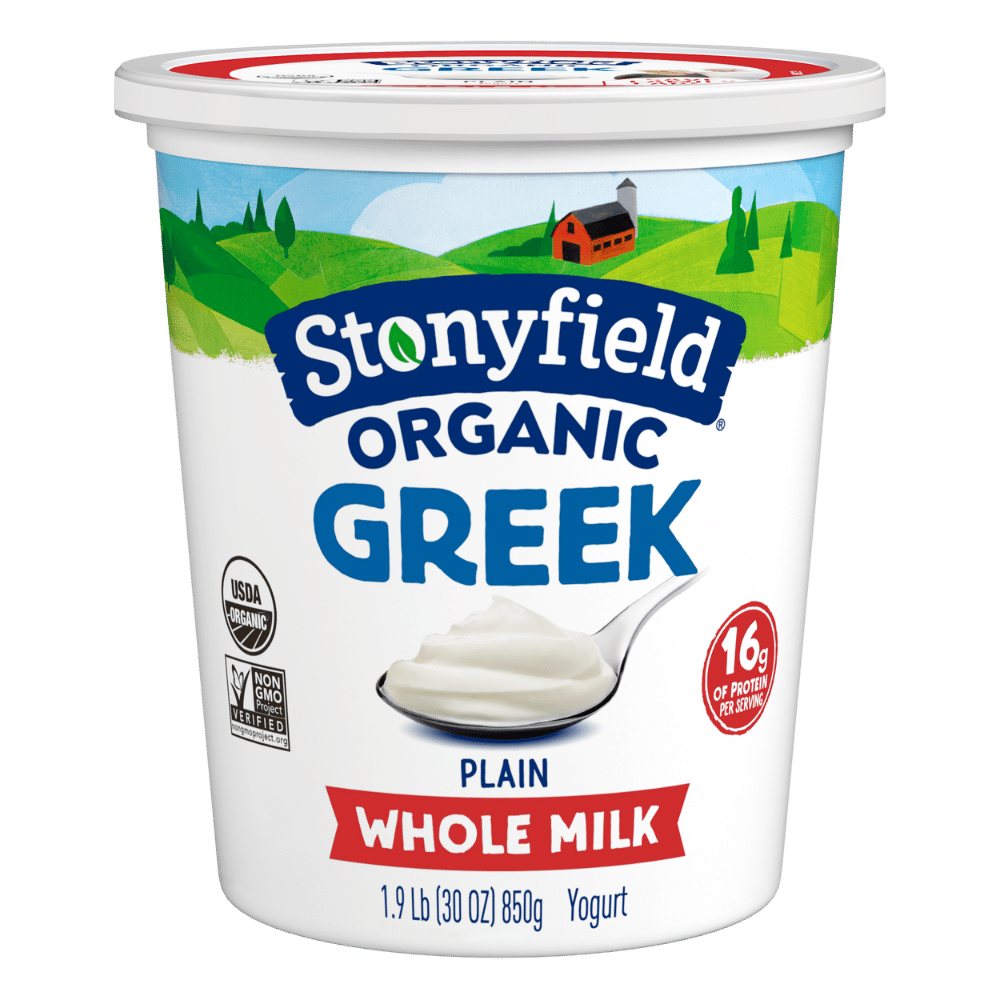 Want delicious recipe ideas in your inbox?
Sign up for our newsletter to get recipe ideas in your inbox!