Prep Time: 18 MINUTES
Serves: 12
Cook Time: 12 MINUTES
Ingredients
Scones
2 1/2 cups unbleached all-purpose flour
2 t baking powder
1 t baking soda
1/2 t salt
1/4 cup sugar
6 T chilled butter (cut into pieces)
1 cup Stonyfield Organic Plain Whole Milk Yogurt
1 egg (beaten)
grated zest of 1 lemon
3/4 cup currants
Glaze
1 T Stonyfield Organic Plain Whole Milk Yogurt
1 t sugar
Instructions
Preheat the oven to 425°. In a mixing bowl, sift together the flour, baking powder, soda and salt. Stir in the sugar. Cut in the butter until the mixture is crumbly. In a small bowl, stir the yogurt into the beaten egg. Add to the crumbly mixture. Add the lemon zest and currants; mix lightly.
Turn the dough out onto a lightly floured surface. Pat it into a circle one-half inch thick, using only the flour necessary to keep the dough from sticking to the surface. (The dough will be very soft.)
Grease a knife and a large baking sheet. Cut the dough in half, then cut each semicircle into 6 wedges. Lift the wedges carefully onto the greased baking sheet.
To make the glaze, stir the yogurt and sugar together. Brush the mixture over the scones. Bake the yogurt scones with lemon for 10 to 12 minutes or until lightly browned. Serve warm.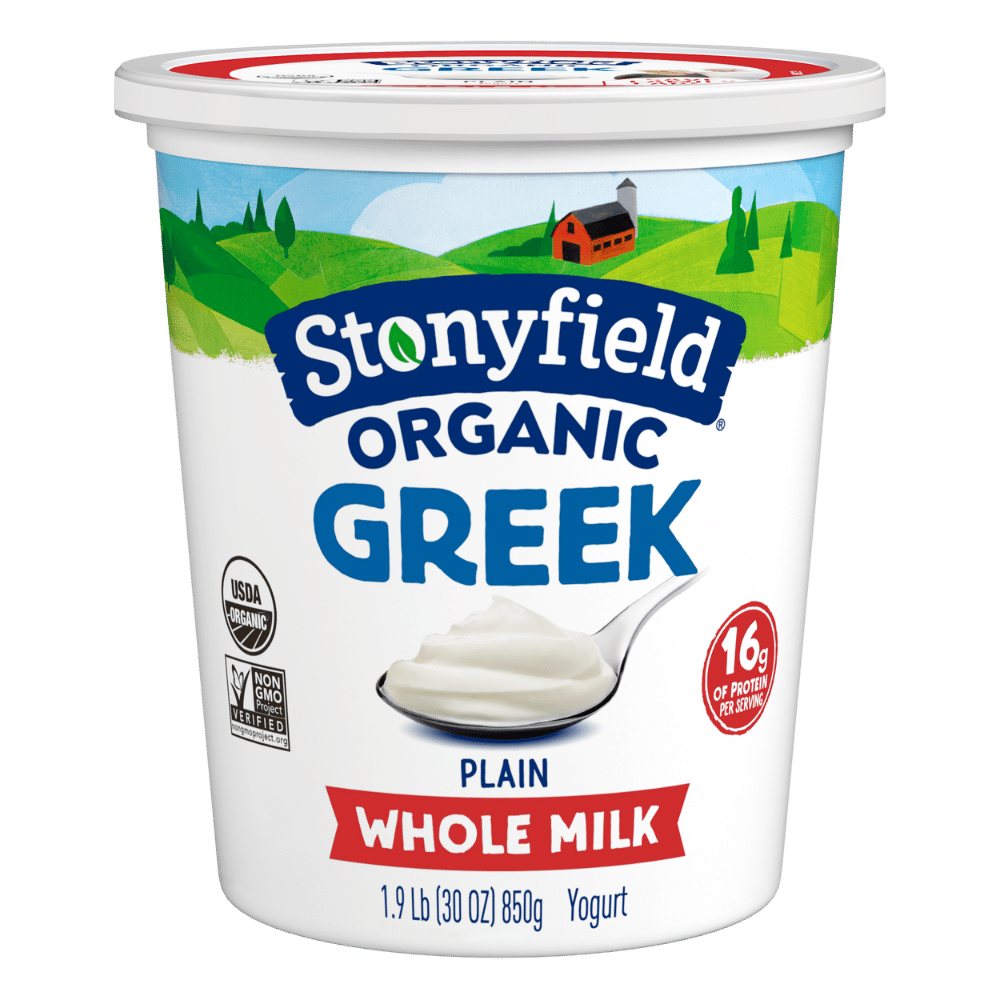 Want delicious recipe ideas in your inbox?
Sign up for our newsletter to get recipe ideas in your inbox!