Prep Time: 10 MINUTES
Serves: 8
Cook Time: 1 HOUR
Ingredients
1 small onion (diced)
2 clove garlic
1 cup carrots (diced)
1 cup sweet potato (diced)
1 cup celery (diced)
1 cup peas
1 can cream of mushroom soup
1 cup Stonyfield Organic Low Fat Plain Yogurt

3 cups cooked turkey meat (cut into small pieces)
2 ready-made pie crusts
Salt and pepper to taste
Instructions
Preheat oven to 350°.
Line a pie plate with one crust and bake for about 4-5 minutes.
Using a sauté pan, cook garlic, onion, carrots, sweet potato and celery over a medium-high heat until onions become translucent. Set mixture aside to cool.
In a large bowl, toss turkey, yogurt, mushroom soup and peas together. Add cooked vegetable and mix gently.
Pour into half-baked piecrust and cover with remaining piecrust.
Press edges of crust together and make small slits in top crust.
Bake for 50 minutes and let stand for 10 minutes before serving. Enjoy a delicious turkey pot pie.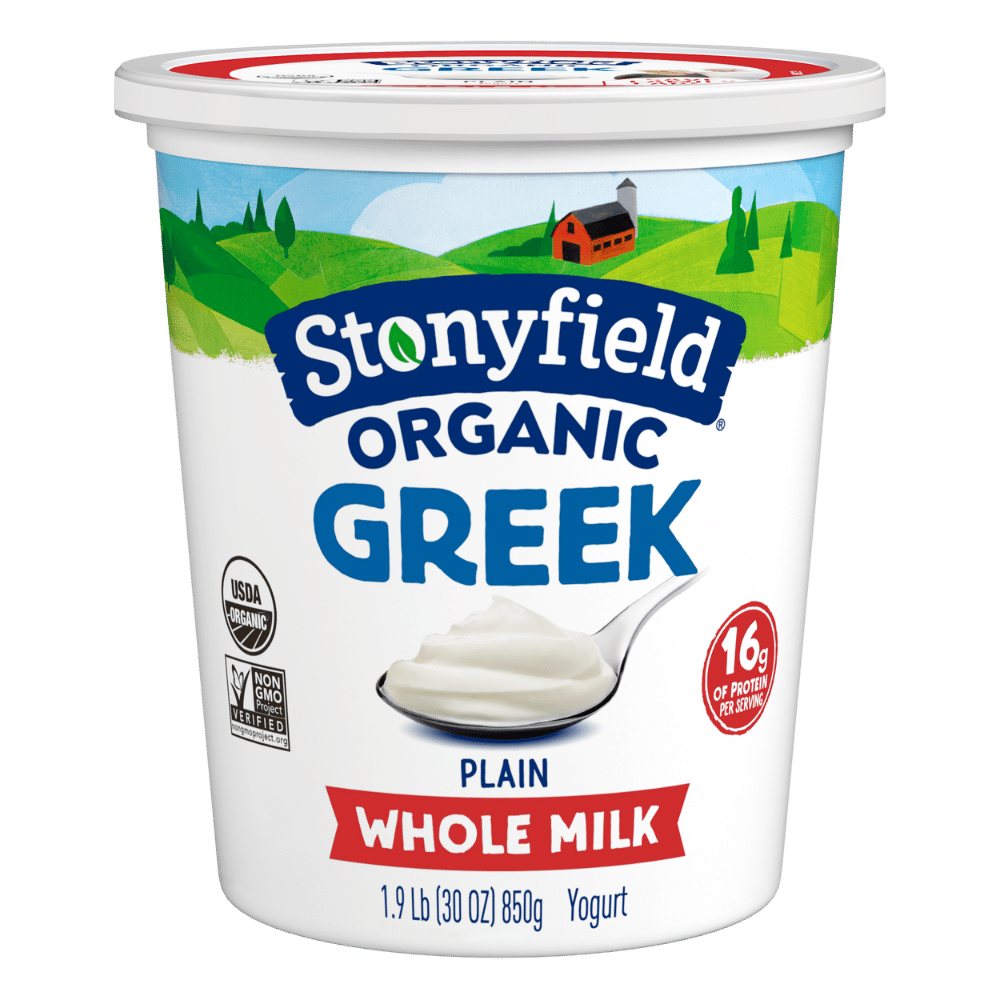 Want delicious recipe ideas in your inbox?
Sign up for our newsletter to get recipe ideas in your inbox!