Prep Time: 10 MINUTES
Serves: 8
Cook Time: 57 MINUTES
Ingredients
1 1/4 lb ground turkey (mix of dark and light meat)
1 1/2 cups onion (chopped)
1 Tbsp garlic (minced)
1 tsp salt
1/2 tsp black pepper
1 1/2 tsp Worcestershire Sauce
1/3 cup fresh parsley (finely chopped)
1/4 cup ketchup (plus extra for brushing)
1 cup bread crumbs
1/2 cup Stonyfield Organic Low Fat Plain Yogurt

1 large egg (lightly beaten)
Instructions
Preheat oven to 400°.
In a non-stick skillet, cook onion and garlic in oil over moderate heat. Stir continuously until onion is softened, about 2 minutes.
Place onions and garlic in a mixing bowl and add salt, pepper, Worcestershire sauce, parsley, and 1/4 cup ketchup. Mix well.
Stir in bread crumbs, yogurt, and egg, let stand 5 minutes. Add turkey and mix well with your hands.
Place turkey mixture into a lightly oiled 9x5x2-inch metal baking pan and brush meatloaf evenly with ketchup.
Bake loaf for 50 to 55 minutes.
Let stand 5 minutes before serving.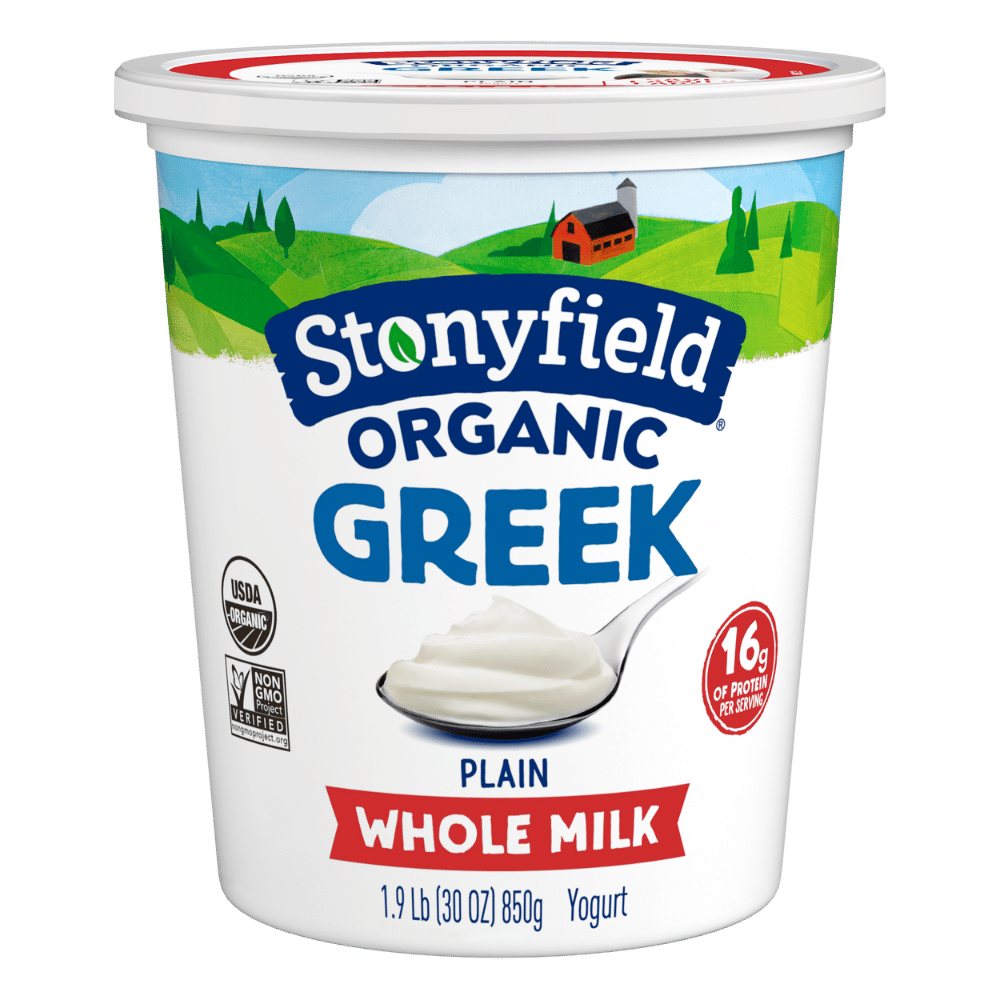 Want delicious recipe ideas in your inbox?
Sign up for our newsletter to get recipe ideas in your inbox!