Prep Time: 10 MINUTES
Serves: 8
Cook Time: 35 MINUTES
Ingredients
2 Tbsp olive oil
1 cup scallions (thinly sliced)
3 cloves garlic (minced)
2 Tbsp flour
1 tsp dried basil
Salt and pepper (to taste)
1/2 cup Stonyfield Organic Low Fat 1% Milk
1 cup Parmesan cheese (shredded)
1 cup Stonyfield Organic Whole Milk Plain Greek Yogurt
3 1/2 cups cooked basmati rice
1/2 cup water
1 lb spinach
1 lb cooked turkey breast (cut into thin strips)
Instructions
In skillet over medium heat, add oil and sauté scallions and garlic, stirring occasionally. Cook for 2 minutes. Sprinkle in flour and stir until well blended, add basil, salt and pepper. Stir in milk. Continue cooking, stirring frequently, until sauce thickens. Add Parmesan cheese and stir until cheese has melted. Remove from heat and fold in yogurt. Pour sauce into a bowl and set aside. In the same skillet add rice, water and spinach. Stir until well blend and cook until spinach has wilted.
Heat oven to 350°. Coat a 2 quart baking dish with cooking spray. Pour rice mixture into baking dish. Cover with turkey, and then sauce. Bake for 20 minutes. Serve turkey casserole warm.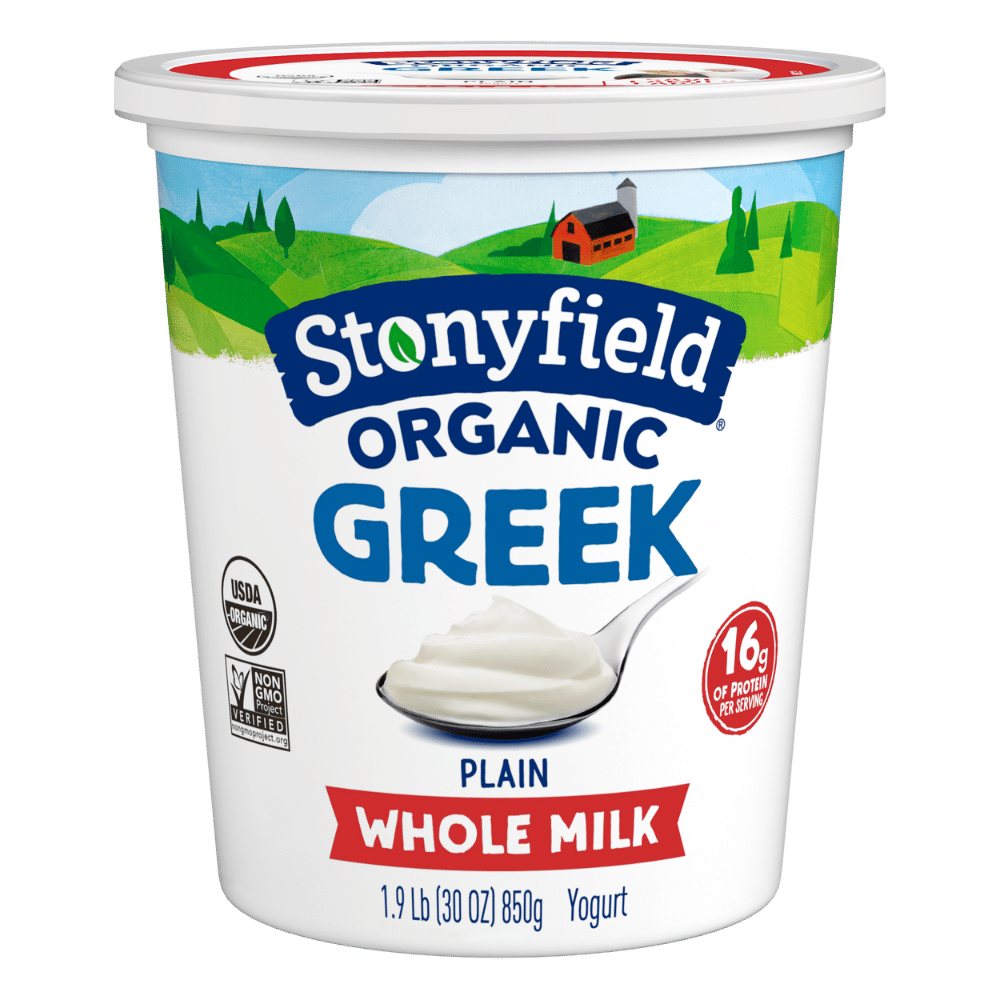 Want delicious recipe ideas in your inbox?
Sign up for our newsletter to get recipe ideas in your inbox!