Prep Time: 10 MINUTES
Serves: 2
Cook Time: 10 MINUTES
Ingredients
Salad:
2 small heads romaine lettuce (finely chopped)
1 medium carrot (peeled and cut into thin ribbon using the peeler)
2 scallions (sliced in long strips)
1/4 red onion (thinly sliced)
1 cup day old bread (cubed)
1/2 Tbsp olive oil
1/2 tsp salt
Dressing:
1/4 cup Stonyfield Organic Greek plain Whole Milk yogurt
2 Tbsp olive oil
1 Tbsp fresh lemon juice
2 Tbsp herb goat cheese (crumbled)
1/4 tsp salt
1/8 tsp ground black pepper
Instructions
Preheat oven to 350°. Toss the bread cubes with the 1/2 Tbsp olive oil and 1/2 tsp salt. Place on a baking sheet and bake for 10 minutes until golden and crisp.
In a large bowl, mix the dressing. Whisk the yogurt with the olive oil, lemon juice, crumbled goat cheese, salt, and pepper.
Layer the lettuce, carrot, scallions, and red onion on the dressing and toss everything together. Plate the tossed salad with greek yogurt goat cheese dressing and top with the fresh croutons for a delicious crunch.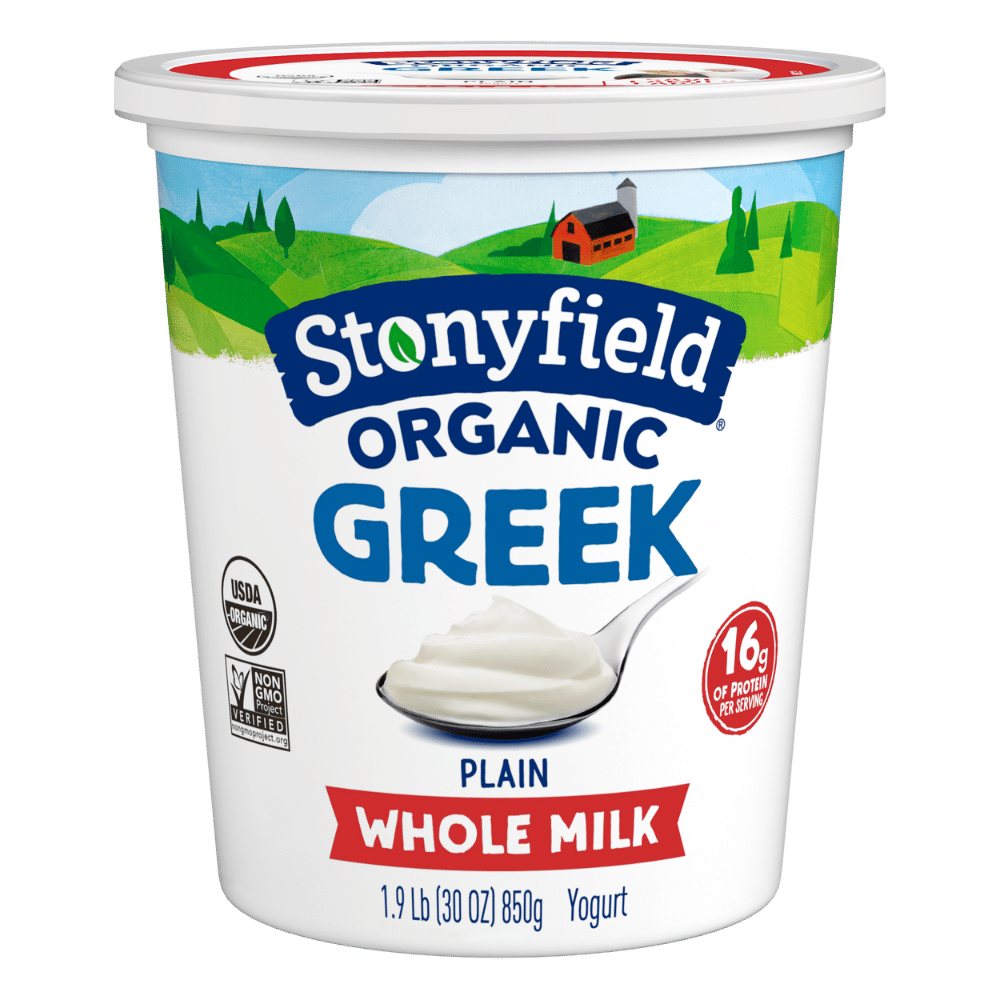 Want delicious recipe ideas in your inbox?
Sign up for our newsletter to get recipe ideas in your inbox!