Prep Time: 10 MINUTES
Serves: 1 LARGE TART
Cook Time: 45 MINUTES
Ingredients
3/4 cup Stonyfield Organic Whole Milk Plain Greek Yogurt
6 eggs
8 roma tomatoes (sliced in halves, seeded)
1/2 cup Parmesan cheese (shredded)
1/2 cup fresh basil (thinly sliced)
1/2 tsp salt
1 tsp black pepper
1 pie crust (9-inch)
Instructions
Preheat oven to 375°.
Place crust into tart pan and trim excess crust from edges. Bake for 10-15 minutes, until very lightly golden brown.
In a large bowl, combine the yogurt, eggs, 1/4 cup of basil, black pepper, salt and parmesan cheese. Beat well.
Pour the mixture into the tart shell, top with tomato halves and sliced basil.
Sprinkle lightly with parmesan cheese and bake for 20-30 minutes or until cooked (the tart should be firm to the touch).
Let cool for 10 minutes before serving.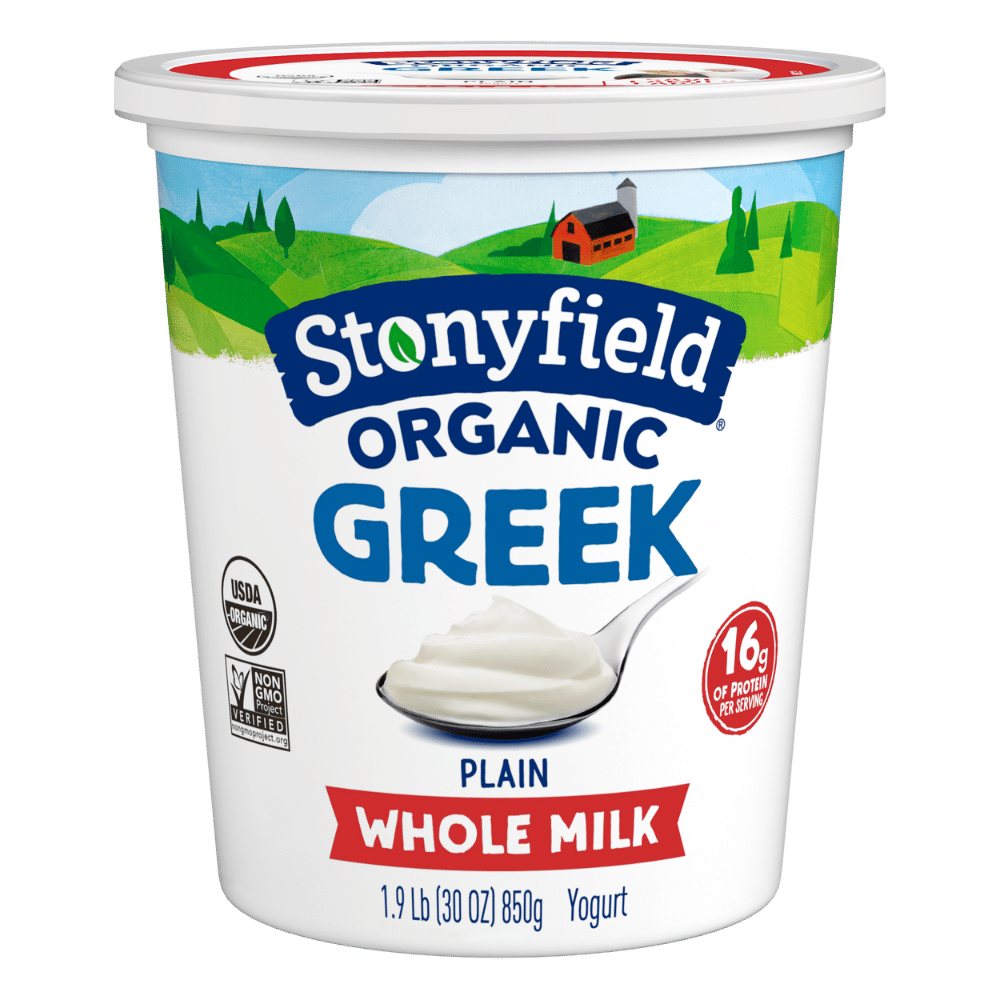 Want delicious recipe ideas in your inbox?
Sign up for our newsletter to get recipe ideas in your inbox!