Prep Time: 10 MINUTES
Serves: 4-6
Cook Time: 35 MINUTES
Ingredients
1⁄4 cup coconut oil
1 (8-ounce) package tempeh, cut into cubes
1 small onion, chopped
2 garlic cloves, minced
1 Tbsp chili powder
2 tsp ground cumin
1 tsp ground coriander
1⁄2 tsp salt
1⁄2 tsp pepper
1 jar store-bought tomato salsa
1 1⁄2 cups vegetable broth
1 (15-ounce) can diced fire-roasted tomatoes
1 (15-ounce) can black beans, drained and rinsed
1 Tbsp Stonyfield Organic Greek plain Whole Milk yogurt (sour cream replacement)
1 tsp scallions, white and green parts, chopped
Instructions
Warm half of the coconut oil in a pan over medium heat. Add the tempeh and brown on all sides, 5 to 8 minutes, stirring occasionally. Remove tempeh and set aside.
Add the remaining oil to a Dutch oven pot. Add the onion and garlic, cover, and sauté for 5 minutes, stirring often, until the onion starts to soften. Reduce to a low heat.
Add the chili powder, cumin, coriander, salt and pepper. Cook, stirring, for 1 minute, until well mixed and fragrant. Add your pre-cooked tempeh and stir to coat with spices. Stir in the jar of salsa, fire roasted tomatoes, broth, and beans to the Dutch oven and stir until coated.
Bring just to a simmer; do not boil. Continue to simmer and stir occasionally until beans are heated through and all ingredients are combined well, 10 to 15 minutes.
Garnish the servings of chili with the Stonyfield yogurt and scallions.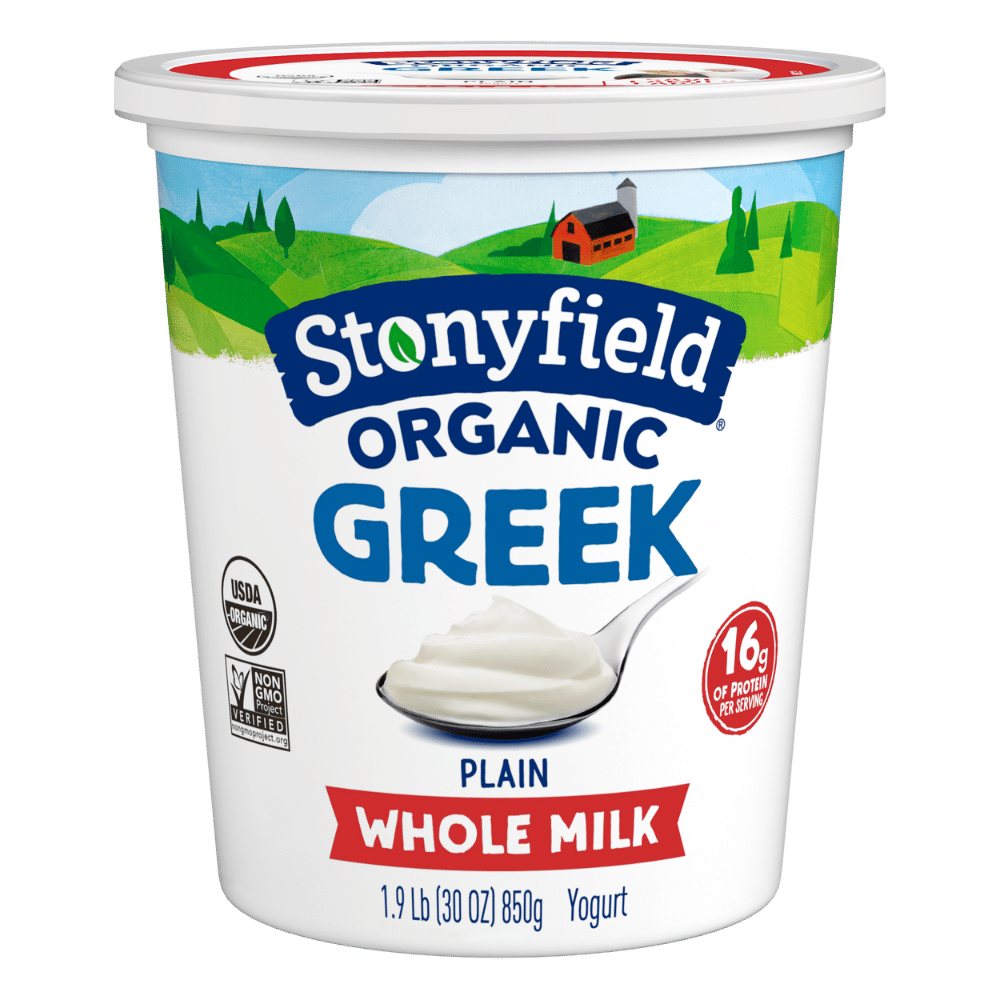 Want delicious recipe ideas in your inbox?
Sign up for our newsletter to get recipe ideas in your inbox!