Prep Time: 4 HOURS + 30 MINUTES
Serves: 1 PIE
Cook Time: 20 MINUTES
Ingredients
Oatmeal Cookie Crust Ingredients
2 cups Rolled oats
2 Tbsp Pure maple syrup
1 tsp Cinnamon
1/4 tsp Kosher salt
4 Tbsp Cold salted butter
1 Tbsp Cold water
Filling Ingredients
2 cups Strawberries, tops removed and halved (12 ounces or 3/4 pound), plus additional strawberries for decoration
1 1/2 tsp Vanilla extract
6 Tbsp Pure maple syrup
2/3 cup Stonyfield Organic Whole Milk Plain Yogurt

1/2 cup Heavy whipping cream
Instructions
Preheat the oven to 375F.
Butter a 9" pie pan. In a food processor, process the oats, maple syrup, cinnamon, and kosher salt for a few seconds until crumbly, scraping down the bowl once and processing again. Add the butter (cut into tablespoons) and pulse until combined and evenly distributed. Add the water and pulse again until integrated. Remove the oat mixture from the processor and press it evenly into the pie pan. Take a few minutes to evenly press the oat mixture up the sides of the pan evenly (pressing right where the sides start to slope up can help).
Bake the crust for 20 minutes until golden brown. Remove and allow it to cool completely (about 30 minutes or so).
Wash out the food processor. Cut the tops from the strawberries, half them, and measure out 2 cups. Add the strawberries, vanilla, and maple syrup to the food processor and puree for a few seconds until evenly combined into a juice-like texture. Add the yogurt and pulse a few times to combine.
With a whisk, or in a stand mixer on medium, whip the heavy cream until stiff peaks form. Stop just when the peaks stand up on their own–but make sure not to go too long or it will turn to butter. Pour the strawberry yogurt mixture into the whipped cream, turn the mixer on low, and whisk for a few seconds until just combined and smooth (or whisk gently a few times by hand); do not overwhip.
Pour the filling into the crust and freeze at least 4 hours. Remove from the freezer and if desired, decorate the top with sliced berries. Cut into pieces and serve. If frozen for 6 hours or more, let stand for about 15 minutes before serving to allow it to defrost slightly. It's best eaten the day of making, but if you freeze it overnight, wrap it tightly in plastic wrap and before serving, allow it to stand at room temperature for about 30 minutes to thaw.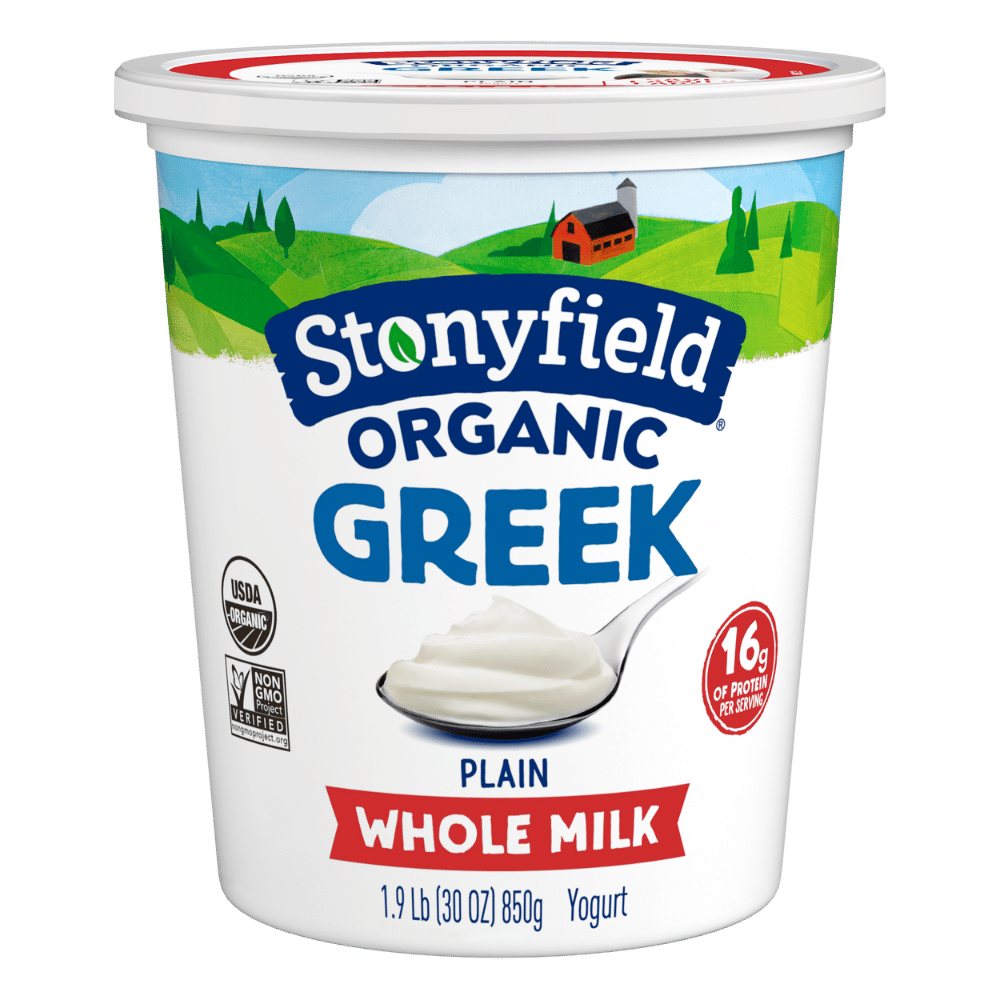 Want delicious recipe ideas in your inbox?
Sign up for our newsletter to get recipe ideas in your inbox!