Prep Time: 10 MINUTES
Serves: 12
Cook Time: 25 MINUTES
Ingredients
1 cup all-purpose flour
1 cup whole wheat flour
1/2 cup sugar
1 1/2 tsp baking soda
2 eggs
1 cup Stonyfield Organic Whole Milk Strawberry Yogurt

1/4 cup cup butter, melted
1 tsp vanilla
1 cup chopped strawberries, fresh or frozen
Instructions
Preheat oven to 375 degrees.
Mix together flour, sugar and baking soda.
In another bowl, mix eggs, yogurt, butter and vanilla.
Toss strawberries into the flour mixture.
Then pour yogurt mixture into flour mixture and stir.
Spoon batter into greased muffin tin.
Bake strawberry yogurt muffins for 20-25 mins, or until tops are golden brown.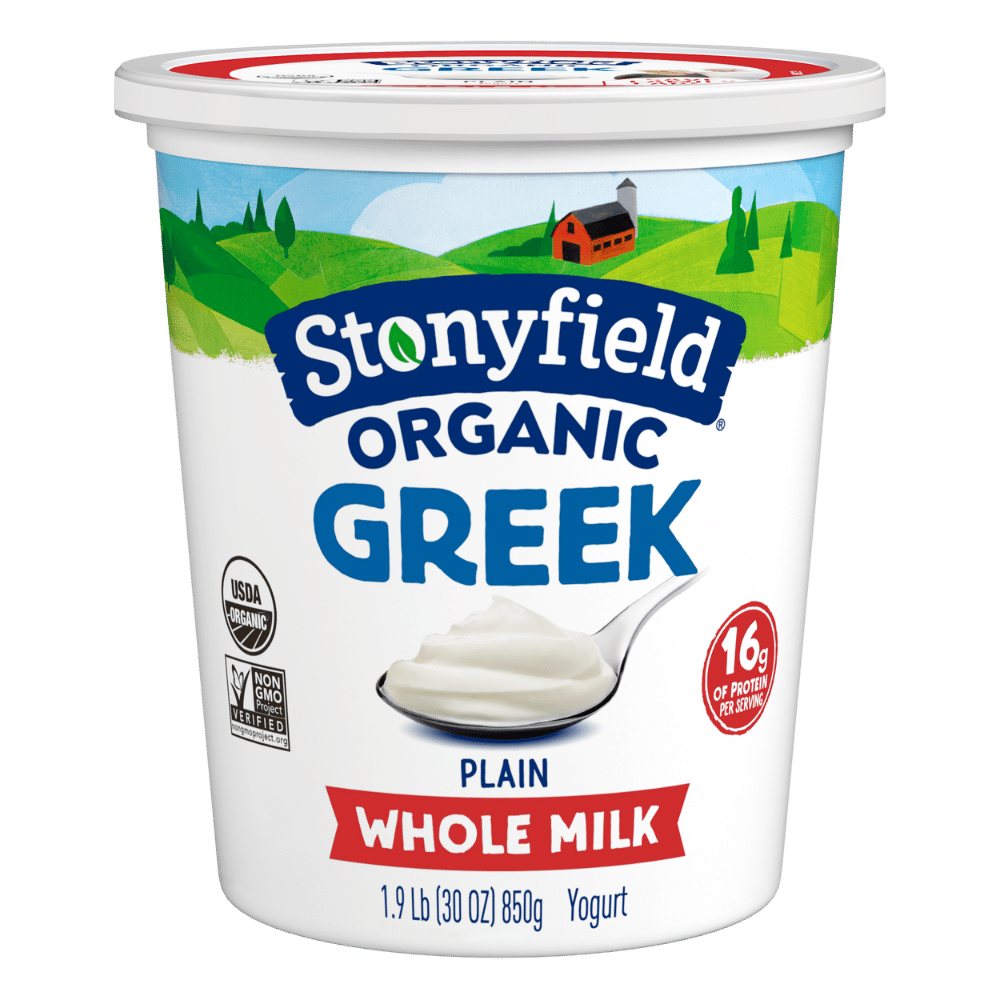 Want delicious recipe ideas in your inbox?
Sign up for our newsletter to get recipe ideas in your inbox!