Prep Time: 35 MINUTES
Serves: 10
Cook Time: 0 MINUTES
Ingredients
1 cup Stonyfield Organic Greek Plain Nonfat Yogurt (room temperature)
8 oz Neufchatel (room temperature)
3/4 cup strawberry jam (room temperature)
1 1/2 cups Stonyfield Organic 1% Milk
10 Tbsp sugar
3/4 tsp vanilla extract
1/4 tsp cinnamon
Instructions
In a large bowl, beat together the yogurt, cream cheese, and jam until there are no clumps in the mix.
Add in the milk, sugar, vanilla, and cinnamon and beat until fully mixed.
Pour the base into an ice cream maker and freeze using the manufacturer's directions.
Let the frozen yogurt sit out for 5 minutes to soften before scooping and serving.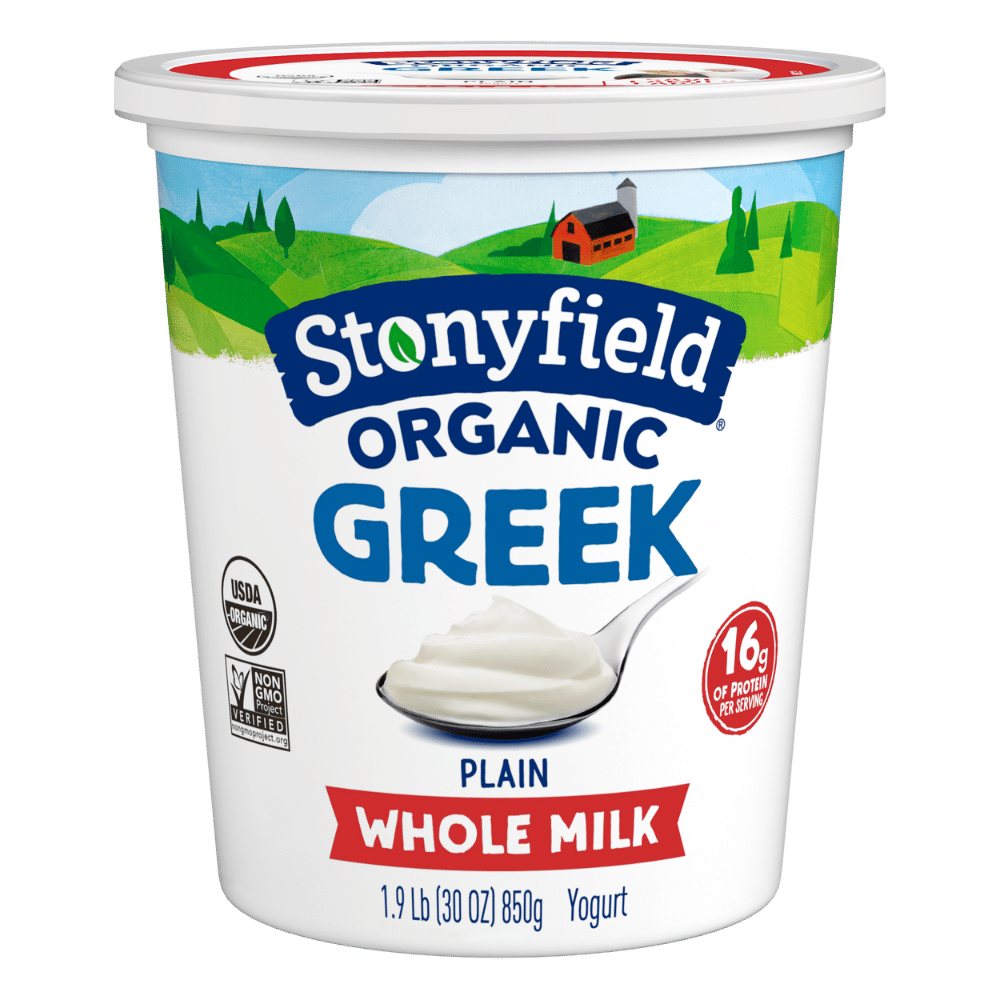 Want delicious recipe ideas in your inbox?
Sign up for our newsletter to get recipe ideas in your inbox!