Prep Time: 5 MINUTES
Serves: 6
Cook Time: 50 MINUTES
Ingredients
3 Tbsp butter
1 medium sized onion (chopped)
10 oz package frozen spinach (squeeze out water, thawed )
1/2 tsp salt
1/2 tsp pepper
1/4 tsp nutmeg
2 3/4 cups Stonyfield Organic 0% Fat Greek Plain
8 oz mozzarella cheese (grated)
1 csp Parmesan cheese
3 large eggs (beaten)
Your favorite pie crust
Instructions
Preheat oven to 350°. Melt butter in large skillet over medium heat. Add onions and sauté until tender, about 8 minutes. Mix in Spinach, salt, pepper, and nutmeg. Sauté until all water in spinach is evaporated, about 3 minutes.
In a medium bowl, combine yogurt, mozzarella, parmesan, and eggs. Add spinach mixture and fold together until well combined.
Place pie crust in 9 inch pie plate. Spoon spinach and yogurt mixture into pie crust. Bake for 40 minutes until the center is set. Let spinach pie stand for 10 minutes before cutting and serving.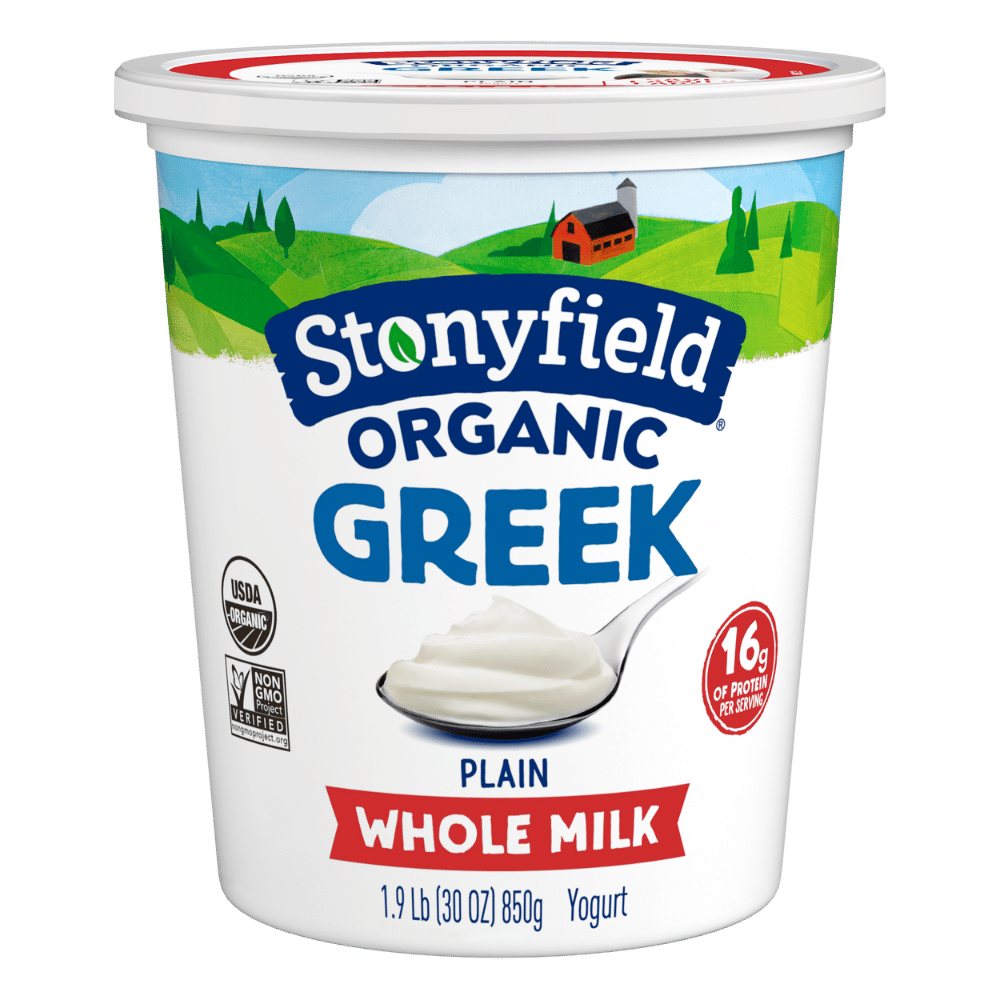 Want delicious recipe ideas in your inbox?
Sign up for our newsletter to get recipe ideas in your inbox!