Prep Time: 15 MINUTES
Serves: 10
Cook Time: 1 HOUR
Ingredients
2 cups sugar
1 cup unbleached all-purpose flour
1 cup whole wheat flour
4 tsp cinnamon
1 tsp salt
2 tsp baking soda
2 eggs
1 cup vegetable oil
1/4 cup orange juice
1 cup Stonyfield Organic Whole Milk Vanilla Yogurt
4 cups Granny Smith apples (4-6 apples, cored, peeled, and chopped)
1 cup walnuts
Instructions
Preheat oven to 325°.
Prepare a bundt pan with cooking spray.
In a large bowl, combine dry ingredients and set aside.
In a medium-size bowl, whip eggs until frothy (3-4 minutes). Add oil, orange juice, and yogurt. Mix together.
Add wet ingredients to dry ingredients and fold together until well combined.
Fold in apples and walnuts.
Pour batter into cake pan.
Bake for 1 hour or until toothpick inserted into the middle comes out clean.
Let cool before removing from pan.
Serve spiced apple cake warm with a scoop of vanilla ice cream or frozen yogurt.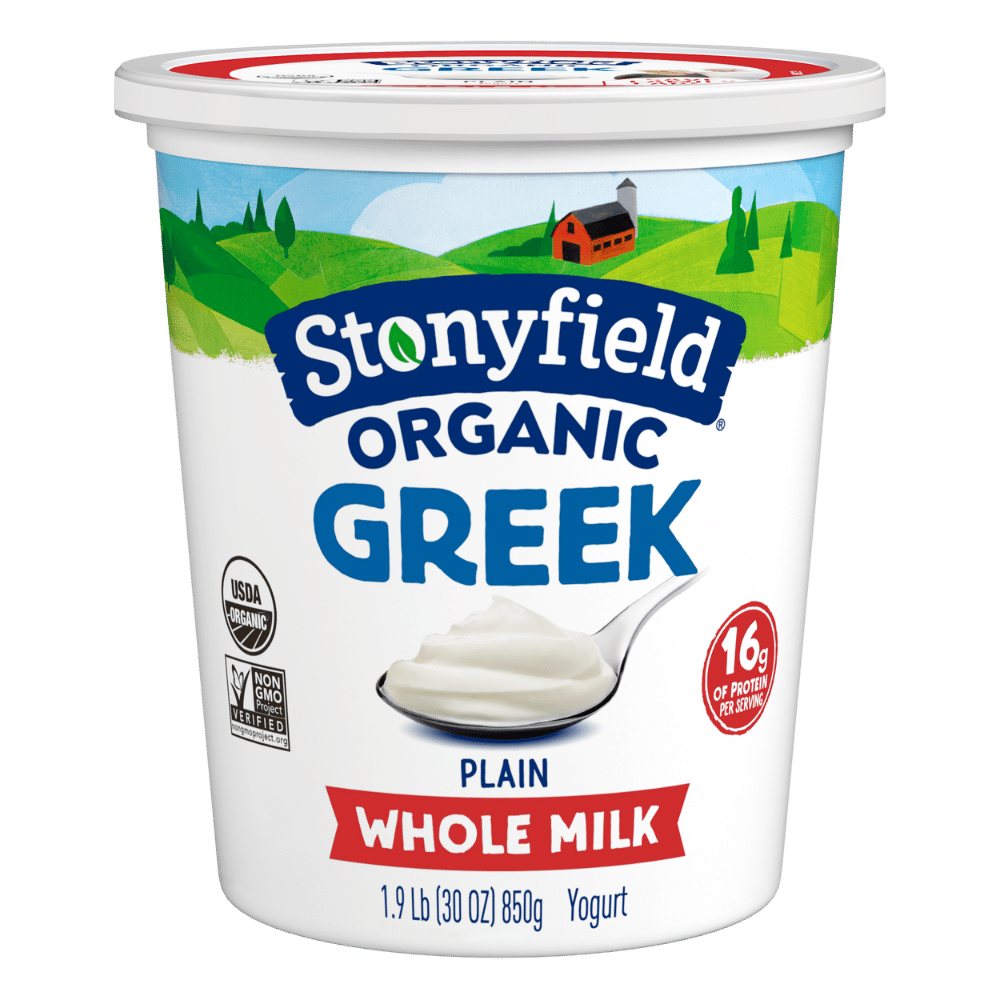 Want delicious recipe ideas in your inbox?
Sign up for our newsletter to get recipe ideas in your inbox!