Prep Time: 10 MINUTES
Serves: 8
Cook Time: 45 MINUTES
Ingredients
8 Maine potatoes (washed and cut into 1 inch cubes)
2 medium onions (chopped)
4 stalks of celery (cleaned and diced)
3 cloves garlic (minced)
2 bay leaves
2 tsp fresh thyme leaves
1 Tbsp salt
2 Tbsp olive oil
2 Tbsp unsalted butter
1 cup dry white wine
4 cups chicken broth
3 cups Stonyfield Organic 0% Fat Greek Nonfat Plain Yogurt
1 1/2 lb salmon filet cut into 2inch pieces
1 1/4 lb raw shrimp (about 24 medium sized, peeled and de-veined)
Instructions
In a large stock pot bring 6 cups of water to a boil.
Add 1 tablespoon of salt and cubed potatoes.
Cook for about 10 minutes so they're slightly undercooked.
In a 10 quart soup pot, over medium heat add olive oil and unsalted butter.
Once small ripples form add onions and celery and cook until onions are transparent.
Stir in minced garlic, bay leaves, and thyme.
Reduce heat to medium-low and add white wine and chicken broth.
Add salmon, shrimp, and potatoes.
Let simmer for 5 minutes.
Remove from heat and gradually fold in yogurt.
Reheat slowly to avoid curdling yogurt and serve shrimp and salmon chowder.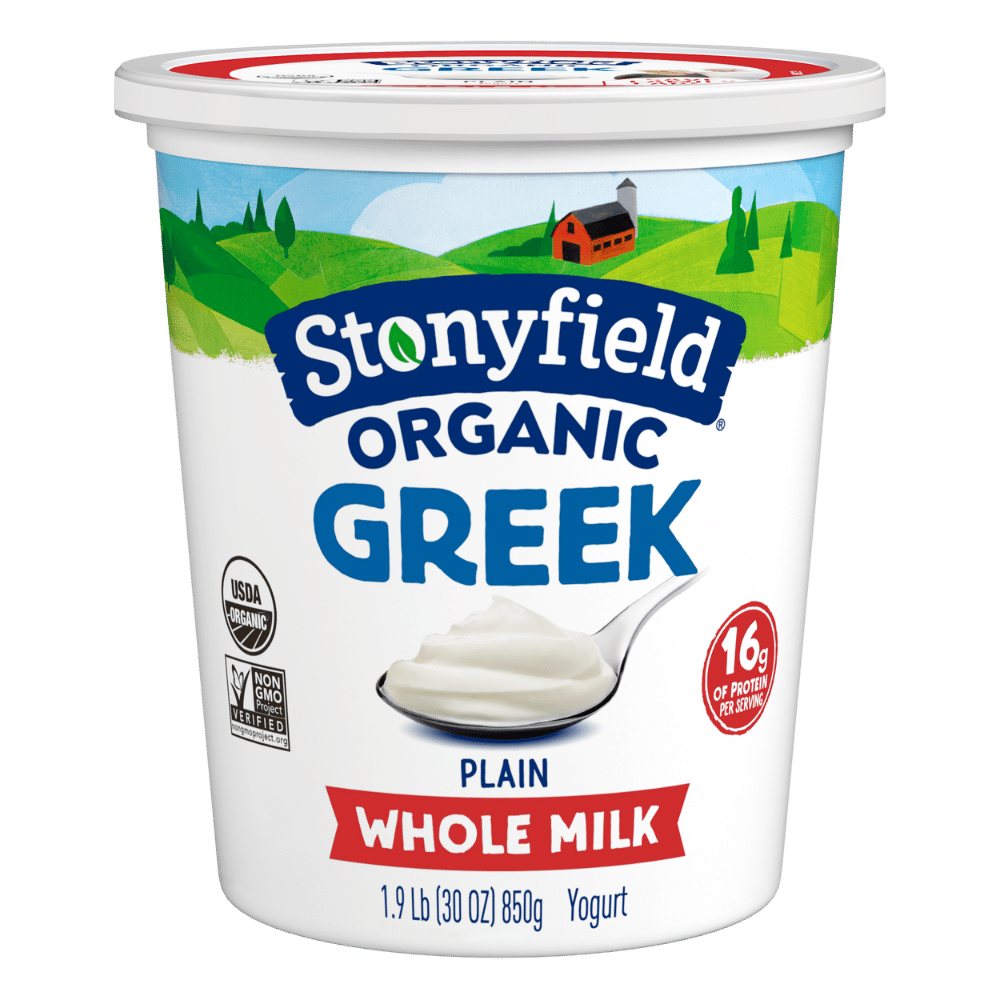 Want delicious recipe ideas in your inbox?
Sign up for our newsletter to get recipe ideas in your inbox!