Prep Time: 5 MINUTES
Serves: 4
Cook Time: 40 MINUTES
Ingredients
Vegetables:
12 small or 8 medium carrots
2 parsnips
6 radishes
1 15oz can cannellini beans, drained and rinsed
1 Tbsp olive oil
1 tsp salt
1/2 tsp ground black pepper
Sauce:
1 5.3oz container Stonyfield Organic Greek plain Whole Milk yogurt
2 tsp olive oil
1 tsp lemon juice
1/2 tsp green za'atar seasoning
1/2 tsp dried mint
1/4 tsp sumac
Instructions
Preheat oven to 425°.
Cut the carrots, parsnips, and radishes lengthwise in half. Toss the vegetables with the olive oil, salt, and pepper.
Roast the vegetables on a parchment lined baking sheet for 30 minutes, stirring about halfway through. Stir the beans into the vegetables and roast for another 10 minutes.
While the vegetables are roasting, mix the yogurt with the olive oil. lemon juice, green za'atar, dried mint, sumac, and salt.
Once the vegetables are tender, remove from oven and let cool for 5 minutes. To serve, spoon yogurt sauce onto plates and top with the roasted vegetables. Enjoy your Roasted Vegetables with Spiced Yogurt Sauce.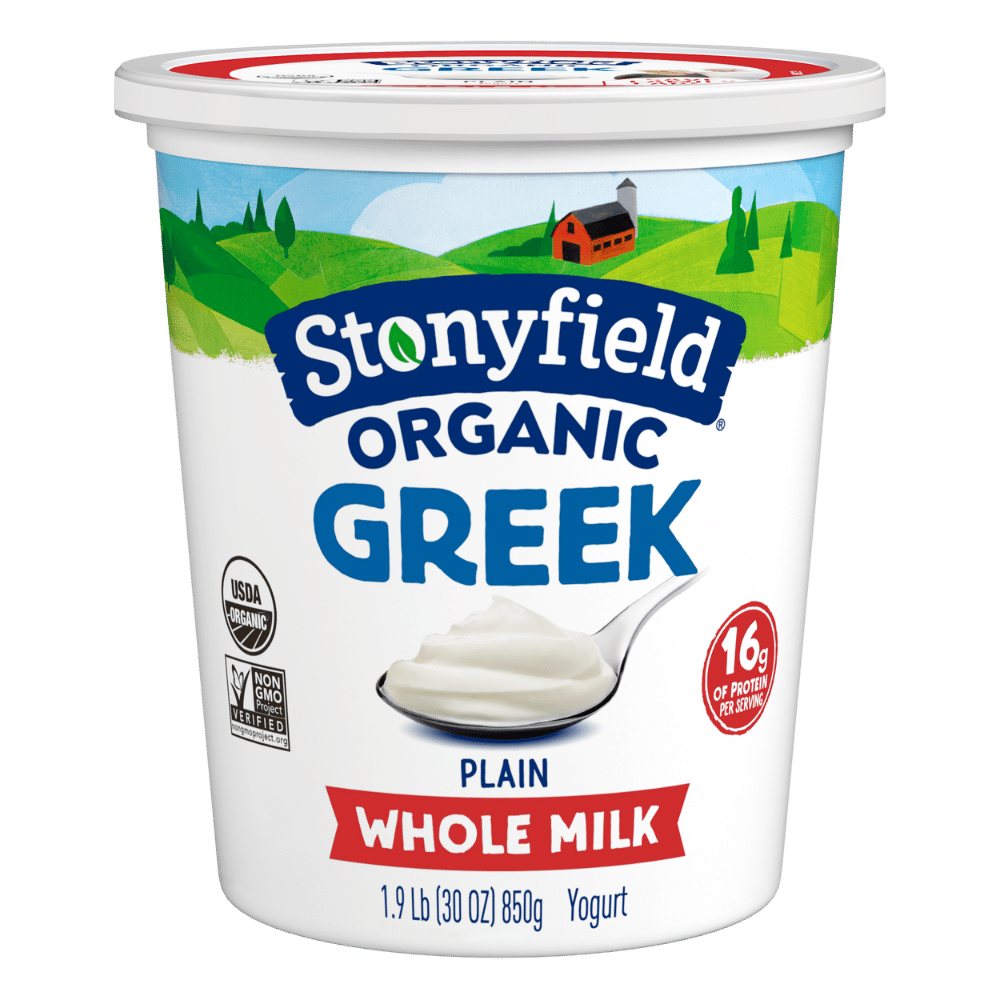 Want delicious recipe ideas in your inbox?
Sign up for our newsletter to get recipe ideas in your inbox!