Prep Time: 15 MINUTES
Serves: 16
Cook Time: 30 MINUTES
Ingredients
6 oz roasted red peppers
1 small onion (peeled and halved)
1 head of garlic
1 cup Stonyfield Organic 0% Fat Plain Yogurt
1/2 cup fat-free or reduced-fat cream cheese
1/4 tsp ground cumin
1/8 tsp ground red pepper
1/4 cup chopped fresh flat-leaf parsley
Instructions
Preheat oven to 400°. Coat a baking sheet with cooking spray. Remove the skin from the head of garlic and wrap in foil. Place the garlic and onions on the baking sheet. Bake for 15 minutes turning onions over half way through. Remove onions and set aside. Return garlic and cook an additional 15 minutes.
Let garlic cool for 10 minutes. Separate the cloves and squeeze the garlic out, discarding skins.
Place roasted red pepper, onion and garlic in a food processor, process until fairly smooth. Add cream cheese, cumin, ground red pepper and process until smooth. Fold in yogurt. Spoon the dip into a bowl and stir in parsley. Cover and chill until ready to serve. Yields 2 cups. Serve roasted red pepper dip with whole-wheat crackers or sesame breadsticks.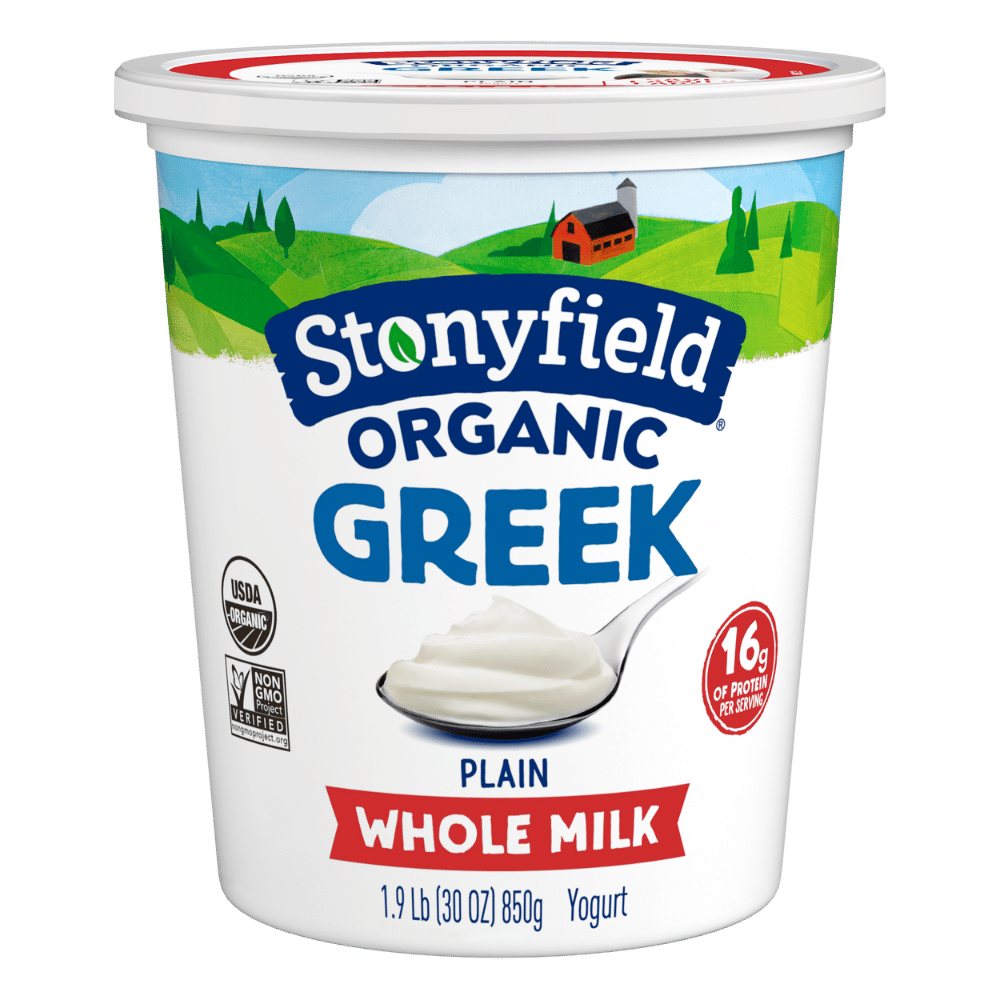 Want delicious recipe ideas in your inbox?
Sign up for our newsletter to get recipe ideas in your inbox!