Prep Time: 15 MINUTES
Serves: 6
Cook Time: 15 MINUTES
Ingredients
½ cup unsweetened pumpkin puree
3 eggs, separated
1 cup Stonyfield Organic Whole Milk
4 Tbsp butter, melted
1 cup whole wheat pastry flour
2 Tbsp fine cornmeal
2 tsp baking powder
2 tsp organic granulated sugar
½ tsp sea salt
Stonyfield Organic Greek plain Whole Milk yogurt
Fresh fruit, to serve
Instructions
Preheat waffle iron.
In a large bowl, whisk together pumpkin, egg yolks, milk, and butter.
In a separate bowl, combine flour, cornmeal, baking powder, sugar, and salt. Pour the wet ingredients into the dry, and mix with a rubber spatula, just until combined.
Whisk the egg whites to soft peaks. Usually takes about 5 minutes of whisking. Fold whipped whites into the mixed batter.
Spray preheated waffle iron with baking spray. Cook waffles according to manufacturer's directions.
Serve pumpkin waffles warm with Stonyfield yogurt and fruit. Chef's Note: Freeze cooled waffles to enjoy throughout the week. To re-heat, place frozen waffle into toaster oven for 5-7 minutes.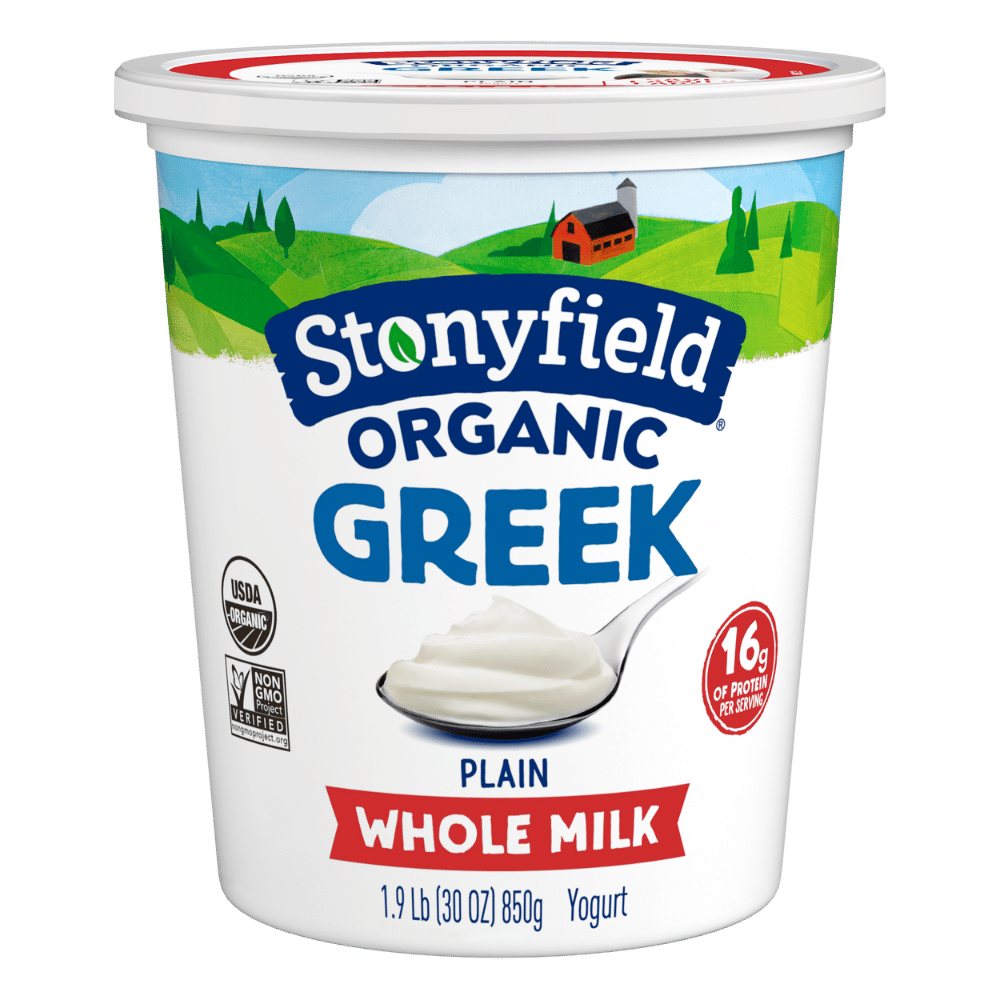 Want delicious recipe ideas in your inbox?
Sign up for our newsletter to get recipe ideas in your inbox!