Prep Time: 20 MINUTES
Serves: 16
Cook Time: 30 MINUTES
Ingredients
For Biscuits:
8 Tbsp salted grass-fed butter
4 sprigs rosemary
2 + 1/2 cups sprouted wheat flour, extra for dusting surface
1 Tbsp baking powder
3/4 cup pumpkin puree
3/4 cup Stonyfield Organic Whole Milk Greek Plain Yogurt
For Rosemary Butter:
1 stick salted grass-fed butter
2 rosemary sprigs
Instructions
For Biscuits: Preheat oven to 375°F.
Melt butter in a small pan over medium heat and cook for 2 to 3 minutes, or until brown butter forms.
Chill in freezer, reserving 2 tablespoons to brush biscuit tops.
Destem rosemary and set aside half for garnish. Mince remaining rosemary (1 tablespoon).
In a medium bowl combine minced rosemary, flour and baking powder.
With a separate bowl mix together pumpkin puree and Stonyfield Greek yogurt.
Cut chilled brown butter into flour mixture using a fork until flour is crumbly.
Gently fold in the pumpkin yogurt mixture, taking care not to over mix.
Dust surface and rolling pin with flour and roll dough into a 1 inch thick rectangle. Fold dough in half and roll again, repeating process 4 times.
Cut biscuits into 3-inch squares. Transfer onto parchment-lined baking tray.
Press reserved rosemary onto biscuit tops and brush with reserved butter.
Bake for 20 to 25 minutes, or until golden and firm to the touch.
Serve pumpkin rosemary biscuits with rosemary butter.
For Rosemary Butter: Cut butter into small pieces and place in a small bowl to soften.
Destem rosemary sprigs and mince (1 tablespoon). Fold into butter mixture.
Place softened rosemary butter mixture onto the center of a sheet of parchment paper and roll to form a log. Chill and cut into rounds.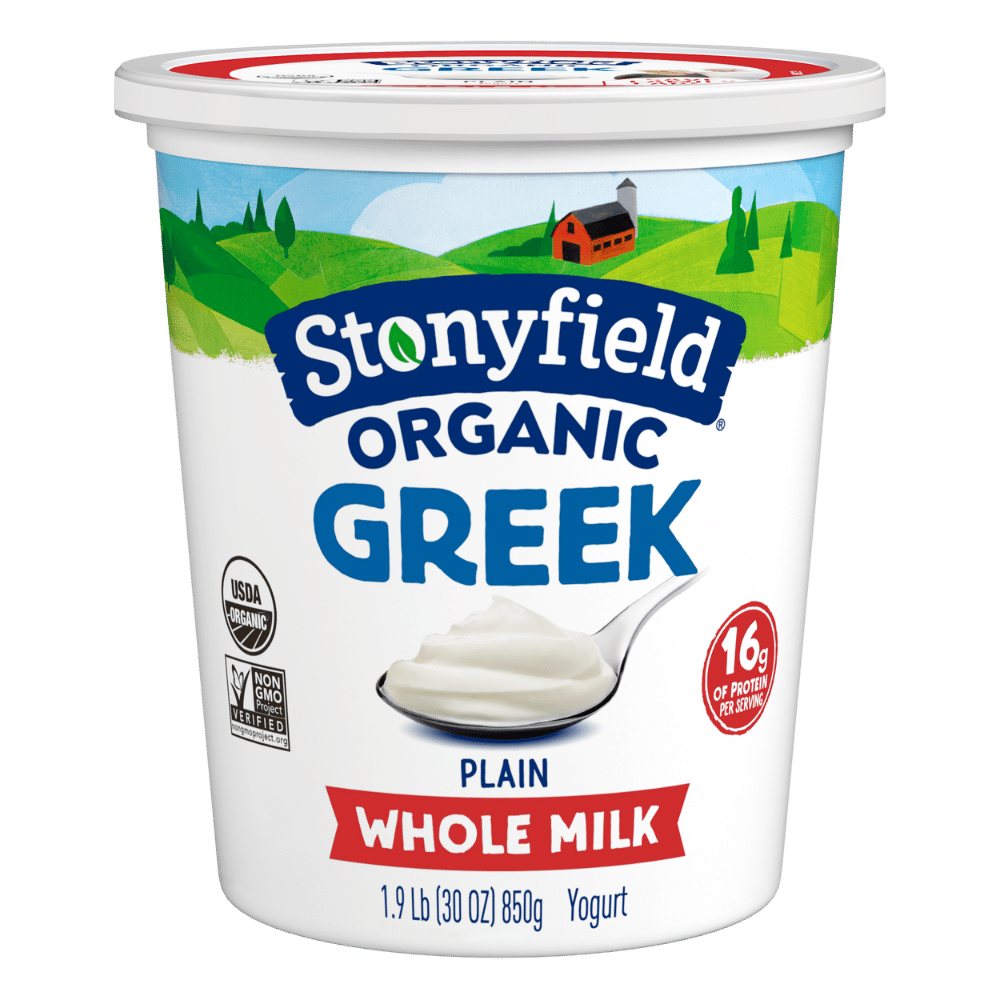 Want delicious recipe ideas in your inbox?
Sign up for our newsletter to get recipe ideas in your inbox!