Prep Time: 10 MINUTES
Serves: 12
Cook Time: 10 MINUTES
Ingredients
2 cups unbleached all-purpose flour
1/2 cup sugar
1/2 tsp salt
2 tsp baking powder
2 tsp baking soda
1/2 tsp cinnamon
1/2 tsp vanilla
3 eggs
1 cup Stonyfield Organic Whole Milk Plain Yogurt
3/4 cup Stonyfield Organic Milk
1 cup pumpkin (canned)
Instructions
In a large bowl, whisk together the flour, sugar, salt, baking powder, baking soda and spices.
In a separate bowl, beat the eggs, adding yogurt, milk and pumpkin purée.
Mix well.
Pour the egg mixture into the flour mixture and stir until just blended.
Spoon the batter onto a preheated, oiled griddle, using 1/4 cup batter for each pancake.
Cook pumpkin pancakes slowly over a low-medium heat for approximately 4-6 minutes, flipping after 3 minutes.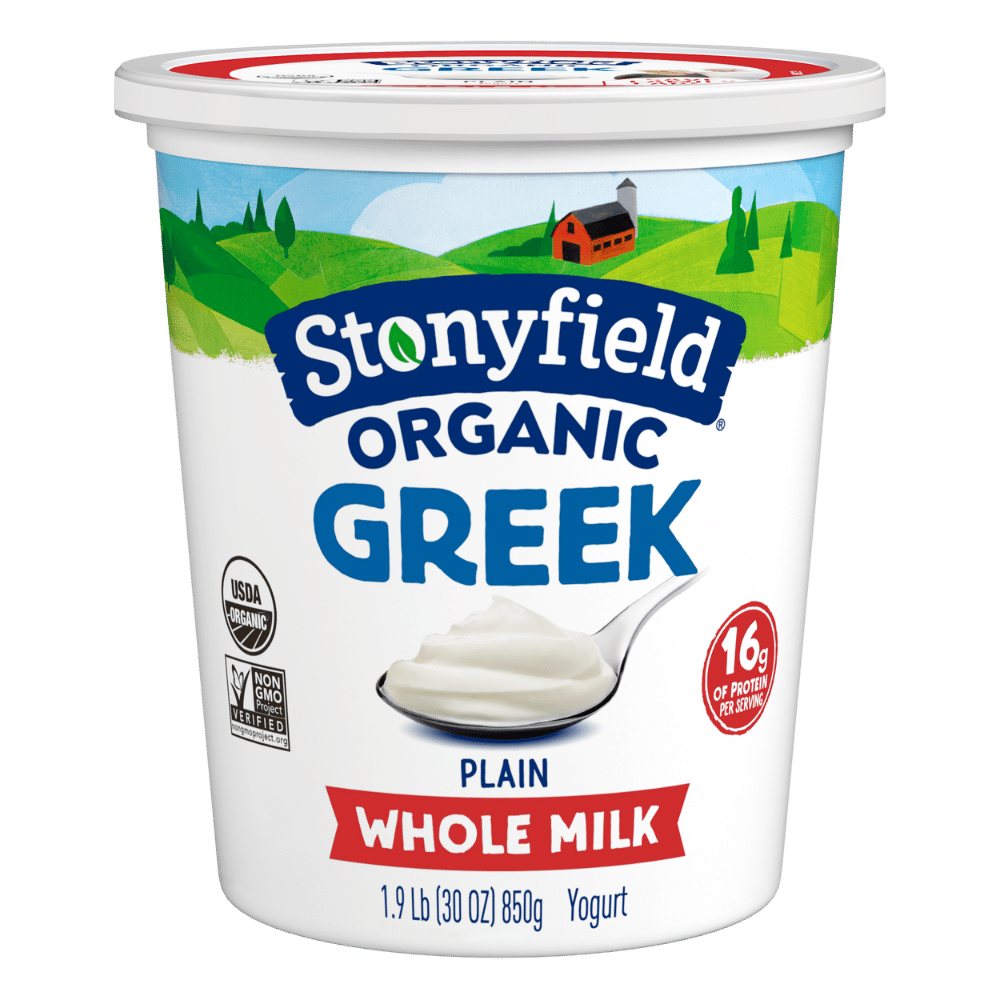 Want delicious recipe ideas in your inbox?
Sign up for our newsletter to get recipe ideas in your inbox!