Prep Time: 10 MINUTES
Serves: 8
Cook Time: 45 MINUTES
Ingredients
2 Tbsp extra virgin olive oil
2 Tbsp unsalted butter
3 lb leeks (white and light green parts only, sliced)
1 medium onion (diced)
2 slices turkey bacon
2 lb Yukon gold potatoes (peeled and diced)
3 sprigs fresh rosemary
1/2 cup Stonyfield Organic 0% Fat Greek Plain Yogurt
6 cups reduced-sodium chicken broth
Salt and pepper (to taste)
Green onions or chives (optional for garnish)
Instructions
Heat oil in a large pot over medium heat. Add diced bacon until starting to brown then add butter, leeks, onion, garlic, rosemary, salt and pepper. Cook, stirring occasionally, until very tender but not brown, 20 to 30 minutes.
Add potatoes and broth to the pot. Bring to a simmer and cook, stirring occasionally, until the potatoes are very tender, 10 to 15 minutes.
When the potatoes are tender, remove from the heat. Puree the soup with an immersion blender or in batches in a regular blender. Add the ½ cup of greek yogurt and blend again. Season with more salt and pepper if need be. Once you have divided the potato and leek soup into bowls you can top with a teaspoon full of yogurt and garish with green onions or chives if you choose to.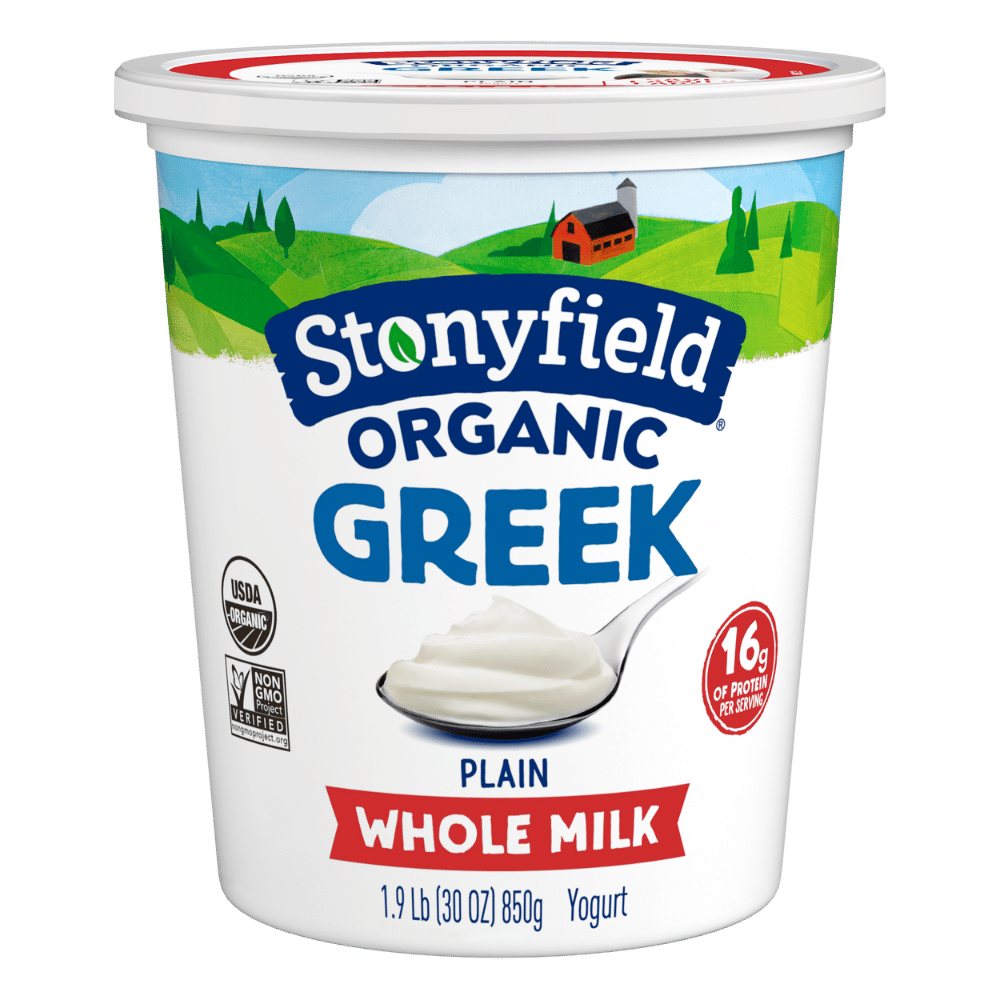 Want delicious recipe ideas in your inbox?
Sign up for our newsletter to get recipe ideas in your inbox!