Prep Time: 10 MINUTES
Serves: 6
Cook Time: 20 MINUTES
Ingredients
1 lb fettuccine
8 slices bacon (cut into 1-inch pieces*)
3 large eggs (beaten to blend)
2 cloves garlic (minced)
2 1/2 cups frozen artichoke hearts (thawed, quartered)
1 tsp dried crushed red pepper
1 tsp freshly ground black pepper
1/2 tsp salt
1 cup grated Parmesan cheese
1/4 cup olive oil
1/4 cup chopped fresh parsley
2 cups Stonyfield Organic Greek plain Whole Milk yogurt
Instructions
Cook pasta according to package.
Cook al dente.
Drain, reserve 2 cups of pasta water.
In a large fry pan cook bacon to a crisp.
Remove bacon with a slotted spoon and place on paper towel.
Combine eggs, 1 cup of the pasta water, yogurt, and parmesan.
Whisk together.
Add 1/4 cup of olive oil to bacon grease on medium heat.
Add minced garlic and artichoke hearts.
Sauté until garlic is cooked.
Add pasta and bacon and stir until pasta is coated with oil.
Slowly whisk egg mixture into pasta, adding more pasta water if needed.
Add parsley, red pepper, black pepper, and salt. Mix.
Place pasta carbonara on serving platter and garnish with parsley leaves.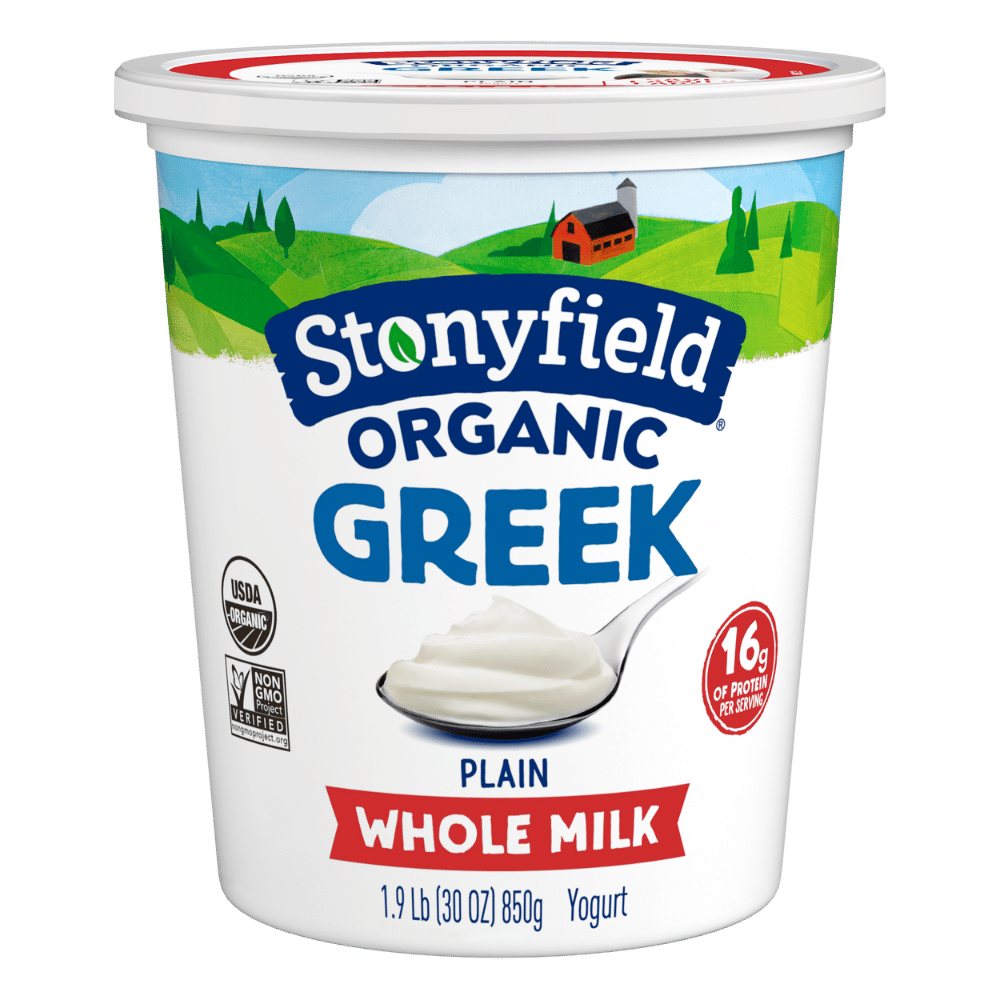 Want delicious recipe ideas in your inbox?
Sign up for our newsletter to get recipe ideas in your inbox!