Prep Time: 10 MINUTES
Serves: 4
Cook Time: 10 MINUTES
Ingredients
1 pint fresh oysters with liquor*
1 chicken bullion cube
1 tsp grated onion
1 large sprig of parsley (plus more for garnish)
1 bay leaf
1 celery stalk (cut in half)
3 Tbsp butter
4 Tbsp flour
4 cups Stonyfield Organic Milk
3/4 tsp salt
1 dash pepper
1 cup Stonyfield Organic Whole Milk Plain Yogurt

Instructions
Finely chop oysters and place oysters and their liquor into a large saucepan. Add bullion cube, onion, parsley, bay leaf and celery stalk. Cook for 3 minutes over medium-high heat.
In a large double boiler, melt butter over medium-high heat. Add flour and whisk until blended. Add milk and cook until thickened (about 3 minutes), stirring constantly. Add oyster mixture, salt and pepper. Remove from heat. Temper yogurt with some of the broth and stir in yogurt. Reheat slowly to avoid separating the yogurt. Remove bay leaf and parsley. Garnish each serving with a sprig of parsley and enjoy your oyster bisque.
*Oyster liquor is the liquid inside the oyster shell and adds a great deal of flavor to the broth. Be sure to remove any sediment when adding the liquor to dishes.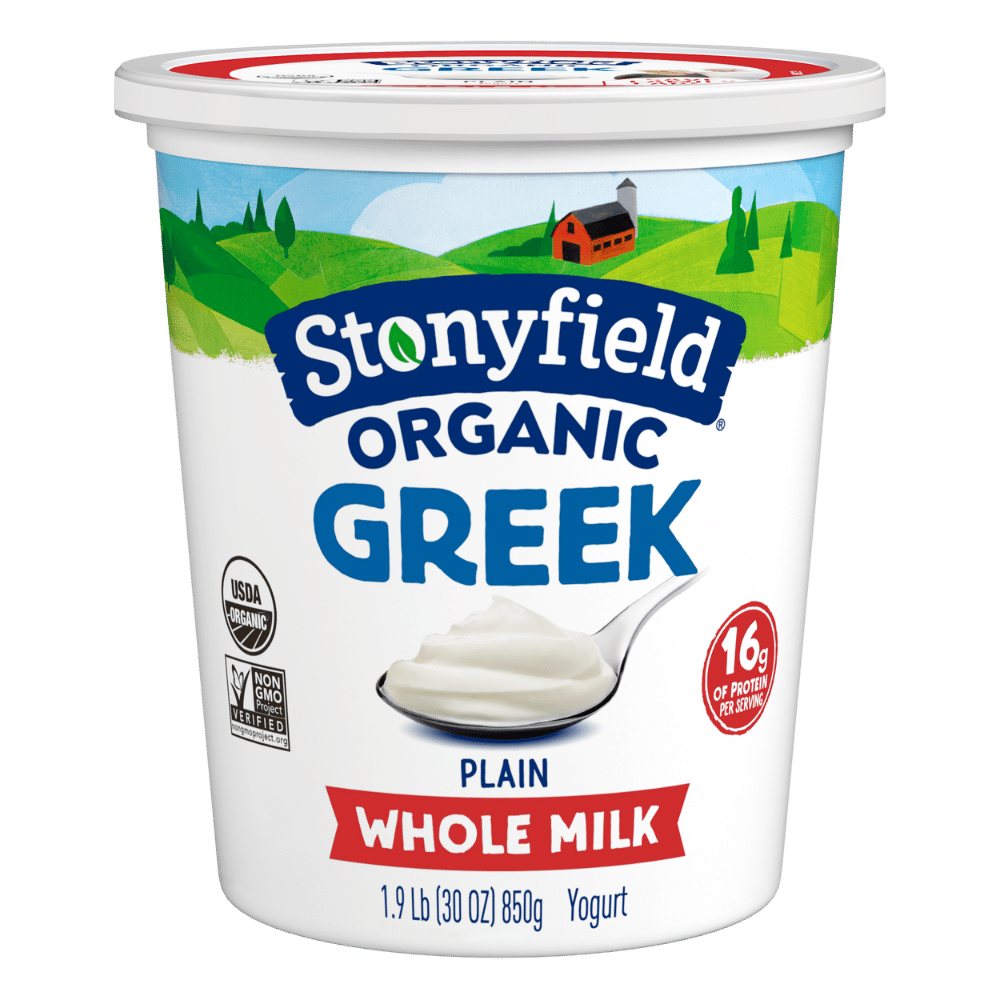 Want delicious recipe ideas in your inbox?
Sign up for our newsletter to get recipe ideas in your inbox!