Prep Time: 8 HOURS
Serves: 10
Cook Time: 15 MINUTES
Ingredients
1 cup chopped assorted olives (pitted)
2 cloves garlic (chopped)
1 tsp olive oil
4 cups Stonyfield Organic Low Fat Plain Yogurt
1 Tbsp parsley (chopped)
1 tsp freshly grated lemon zest
1/4 tsp salt
1/4 tsp pepper
Instructions
In a small sauté pan, lightly brown chopped garlic in olive oil over a medium high heat.
Gently fold in olives, garlic, parsley, lemon zest, salt and pepper into yogurt.
Using a layered cheesecloth, or a yogurt cheese maker, strain the whey from the mixture overnight.
Place in a small bowl, and serve olive spread with your favorite fresh vegetables or crackers.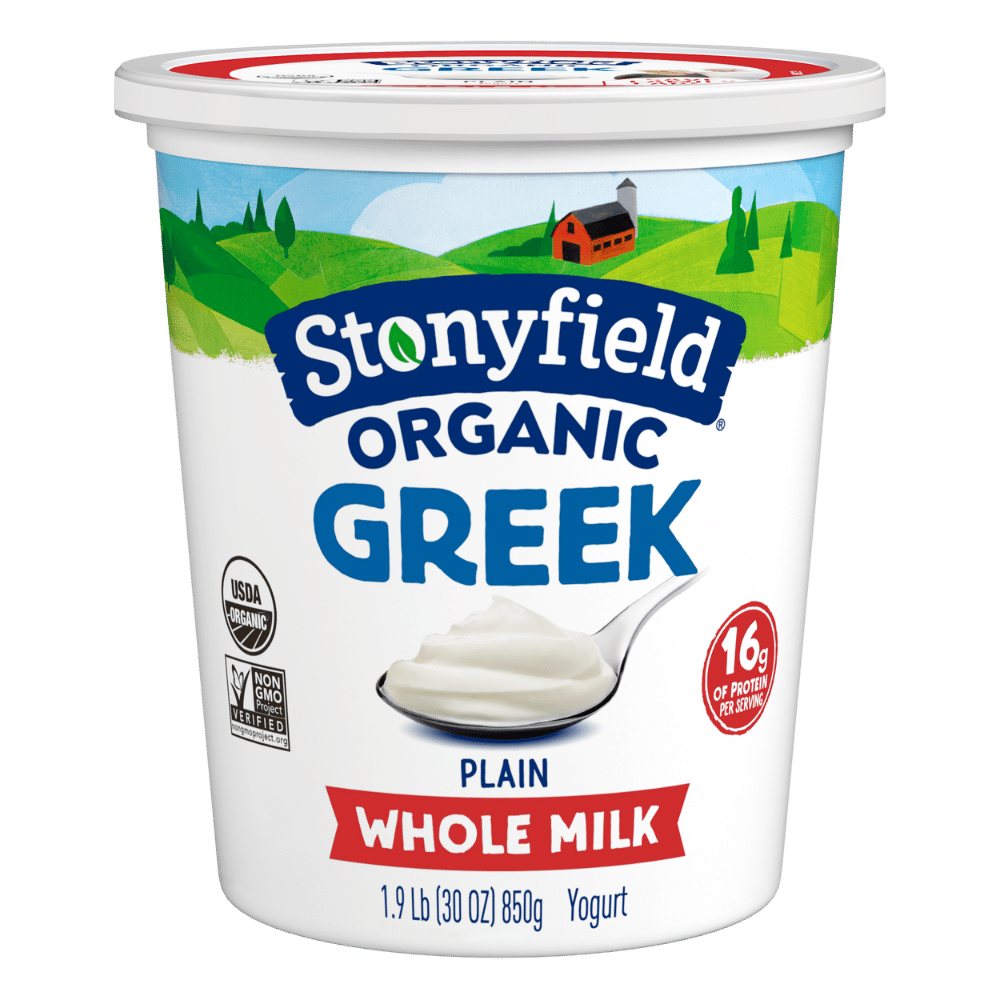 Want delicious recipe ideas in your inbox?
Sign up for our newsletter to get recipe ideas in your inbox!