Prep Time: 18 MINUTES
Serves: 20
Cook Time: 12 MINUTES
Ingredients
1 cup oat flour
2 cups old Fashioned rolled oats
3/4 tsp baking soda
3/4 tsp baking powder
1/2 tsp kosher salt
1 tsp cinnamon
2 Tbsp unsalted butter (room temperature)
1/2 cup unsweetened applesauce
3 egg whites
1/4 cup Stonyfield Organic Greek Plain Nonfat Yogurt
1 medium ripe banana (mashed)
2 Tbsp honey
1 tsp vanilla extract
1/2 cup semisweet chocolate chips
Instructions
Preheat oven to 375°.
In a large bowl, whisk together the first six ingredients. In a separate bowl, mix together the butter, applesauce, egg whites, yogurt, mashed banana, honey and vanilla extract.
Add the wet ingredients to the dry ingredients and stir until just combined. Stir in chocolate chips.
Drop rounded teaspoons of batter onto a baking sheet covered with parchment paper. Press down with the back of the spoon (or use your fingers) to flatten the dough into a round cookie shape.
Bake for 10-12 minutes or until edges are golden brown.
Cool oatmeal chocolate chip cookies on a wire rack and store in an airtight container for up to three days.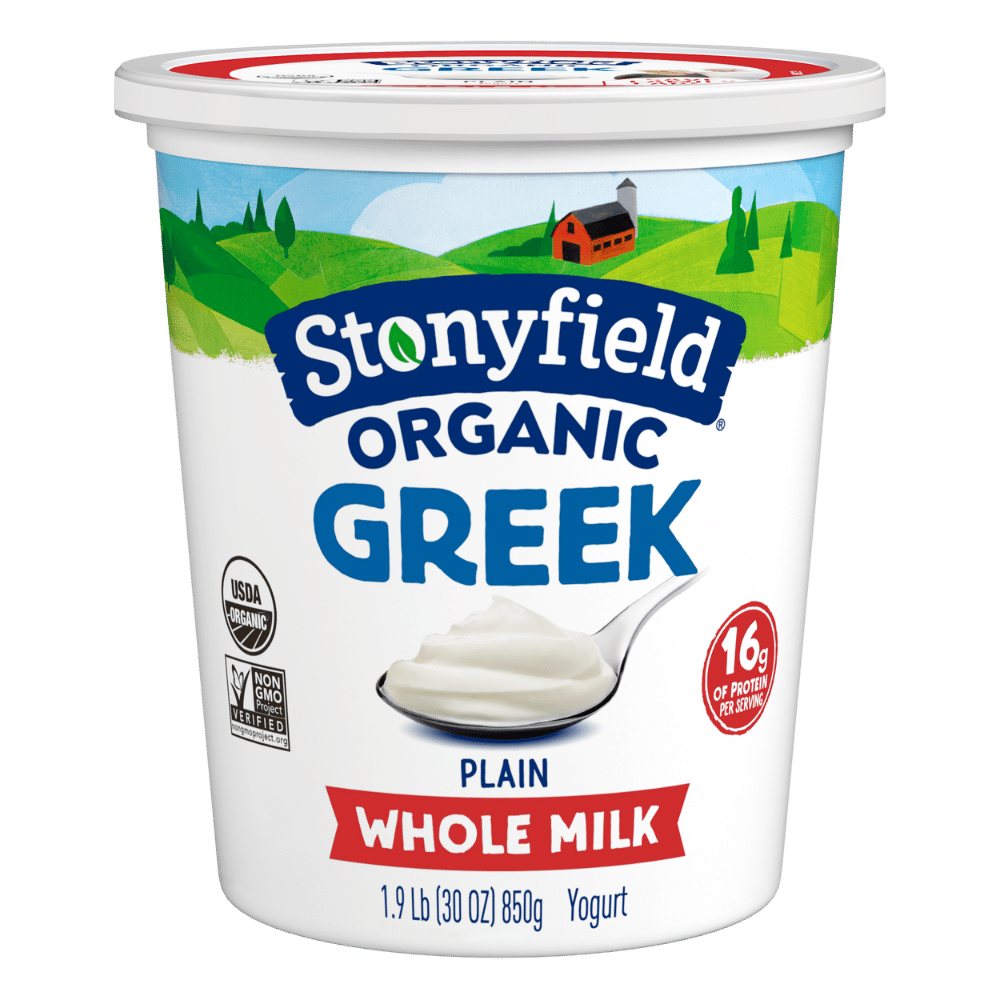 Want delicious recipe ideas in your inbox?
Sign up for our newsletter to get recipe ideas in your inbox!