Prep Time: 10 MINUTES
Serves: 4 SERVINGS
Cook Time: 30 MINUTES
Ingredients
Stonyfield Organic Yogurt Custard
1 cup Stonyfield Organic Whole Milk Probiotic Yogurt, Plain
1/4 cup sugar
2 eggs
1 tsp vanilla
1 pie crust
Berry Topping
1 cup strawberries (sliced)
1/2 cup blueberries
1/2 cup raspberries
1/2 cup sugar
1/4 tsp lemon juice
3 tbsp red currant jelly
2 tbsp powdered sugar for dusting
Instructions
Preheat oven to 425°. Line 4, 6-inch tart pans with pie crust. Using a fork, poke a few small holes in crust for air to vent. Bake for 8-10 minutes or until golden brown. Remove from oven and let cool. Reduce oven temperature to 325°.
Combine custard ingredients and pour into tartlet shells. Bake for 15-20 minutes or until custard is firm. Let cool for 1 hour.
Clean and trim berries and combine with lemon juice in a large mixing bowl. In a separate smaller bowl, melt the red currant jelly. Coat berries with jelly. Top tartlets with berries and dust with powdered sugar. Keep refrigerated until ready to serve.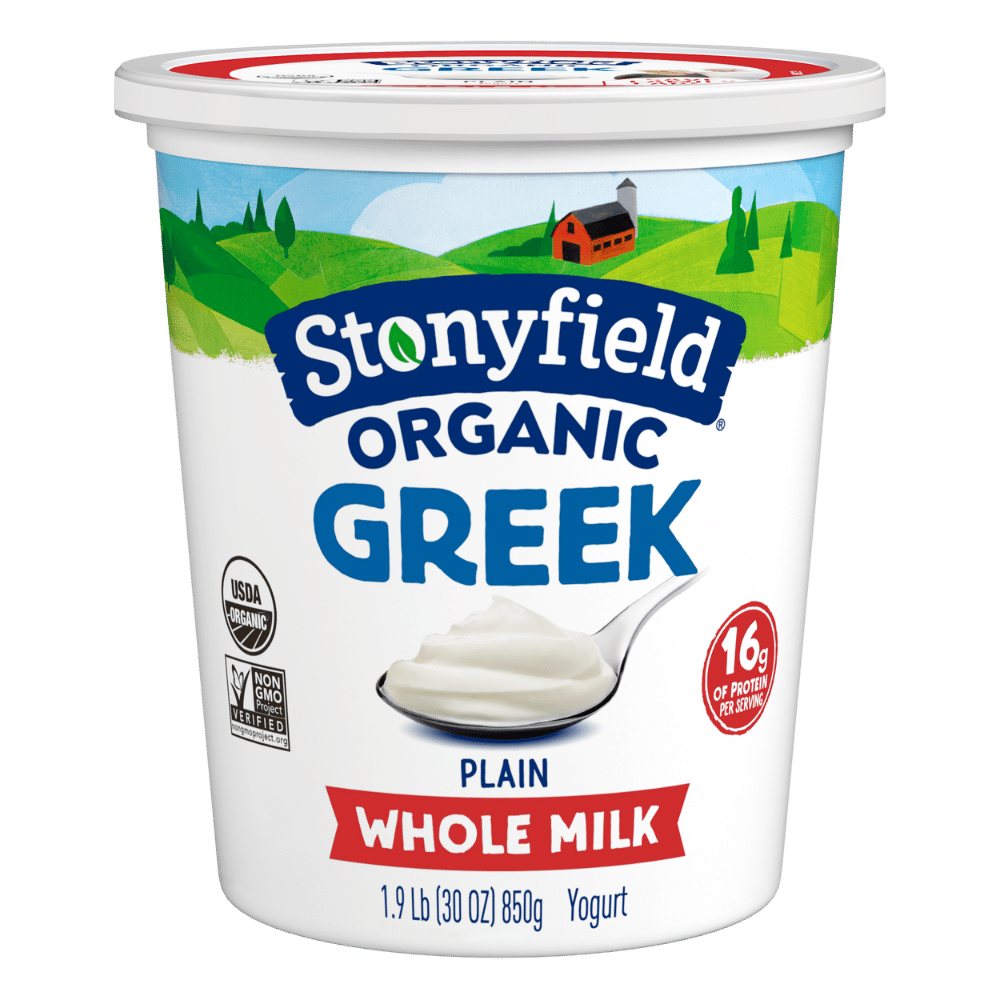 Want delicious recipe ideas in your inbox?
Sign up for our newsletter to get recipe ideas in your inbox!