Prep Time: 20 MINUTES
Serves: 2 DOZEN
Cook Time: 40 MINUTES
Ingredients
Pies
1 1/2 cups flour
1/4 cup unsweetened cocoa powder (sifted if lumpy)
1/4 cup Hershey's Special Dark cocoa powder (sifted if lumpy)
1 1/2 tsp baking soda
1 tsp Kosher salt
1 stick unsalted butter (softened)
1 cup granulated sugar
1 large egg
1 tsp pure vanilla extract
1/2 cup Stonyfield Organic Greek plain Whole Milk yogurt
1/4 cup Stonyfield Organic Heavy Whipping Cream
Filling
1 stick unsalted butter (softened)
1 1/4 cups confectioners' sugar (sifted)
2 cups marshmallow fluff
1 tsp pure vanilla extract
Instructions
Preheat oven to 350°.
In medium bowl, mix flour, cocoa, baking soda and salt. In large bowl with an electric mixer, beat butter and sugar until mixed; beat in egg and vanilla. Slowly add half of the flour mixture and then add Greek yogurt and cream. Add remaining flour mixture. The batter will be very thick like a frosting.
Line baking sheets with parchment paper; use a small melon baller to drop batter onto baking sheets, spaced about 2-inches apart. Bake for 6-8 minutes, depending on size of cakes, being careful not to burn the bottoms. Transfer to wire racks to cool.
For filling, beat butter and confectioners' sugar together until fluffy and then add fluff and vanilla. Add more sugar if you want a thicker filling.
Spread generous amount of filling between the cooled cakes. Makes 2 dozen mini whoopie pies.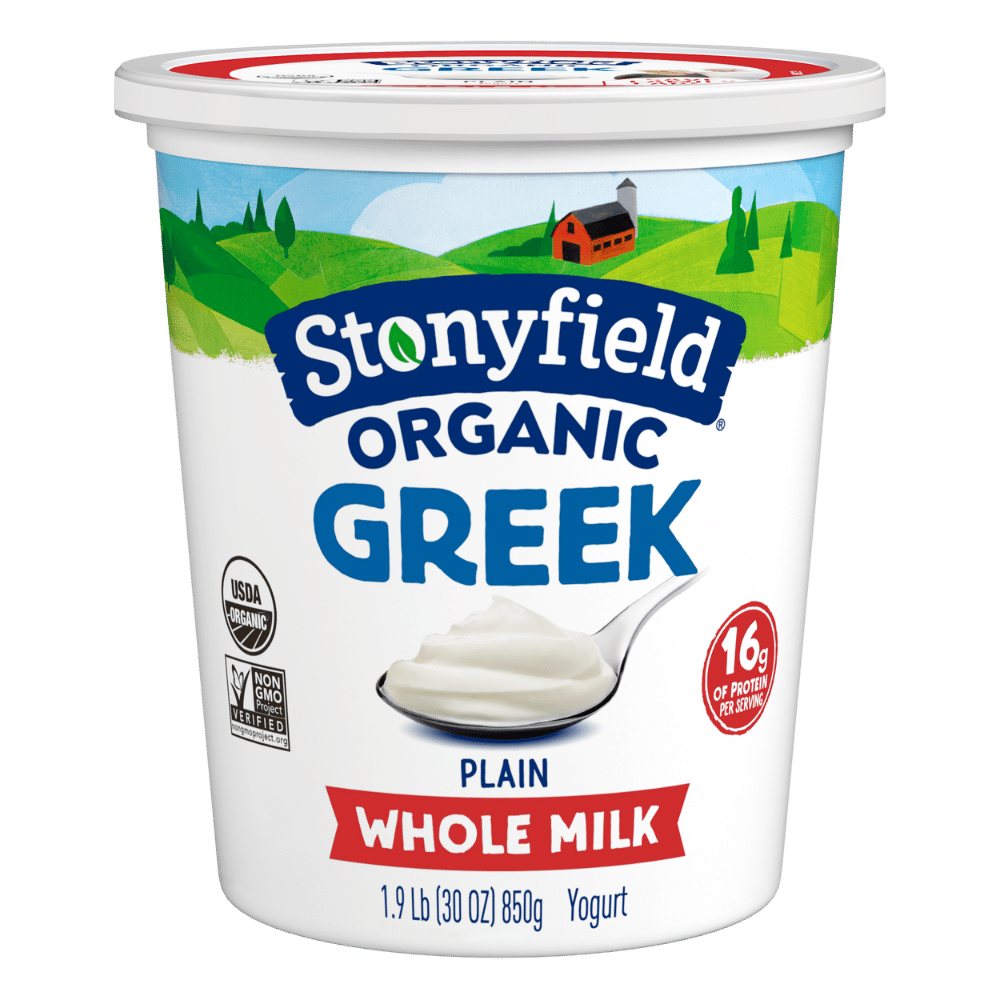 Want delicious recipe ideas in your inbox?
Sign up for our newsletter to get recipe ideas in your inbox!