Prep Time: 20 MINUTES
Serves: 12
Cook Time: 40 MINUTES
Ingredients
2 cups flour
1 tsp baking soda
1 tsp baking powder
1/4 tsp salt
3 tsp cinnamon
1/2 tsp ground clove
1/2 tsp ground nutmeg
1/2 cup butter
2/3 cup brown sugar
1 cup maple syrup
1 cup Stonyfield Organic Low Fat Plain Yogurt

2 eggs
Instructions
Preheat oven to 350°.
Combine all dry ingredients; flour, baking soda, baking powder, salt, and spices, in a large mixing bowl, and combine well.
In separate bowl, cream together butter and brown sugar.
Slowly pour in the maple syrup, followed by yogurt and then eggs.
Sift dry ingredients into the liquid mixture, until fully incorporated.
Pour into a 9'x13' baking pan and bake for 35-40 minutes.
Once baked, allow maple spice cake to cool.
Frost if desired.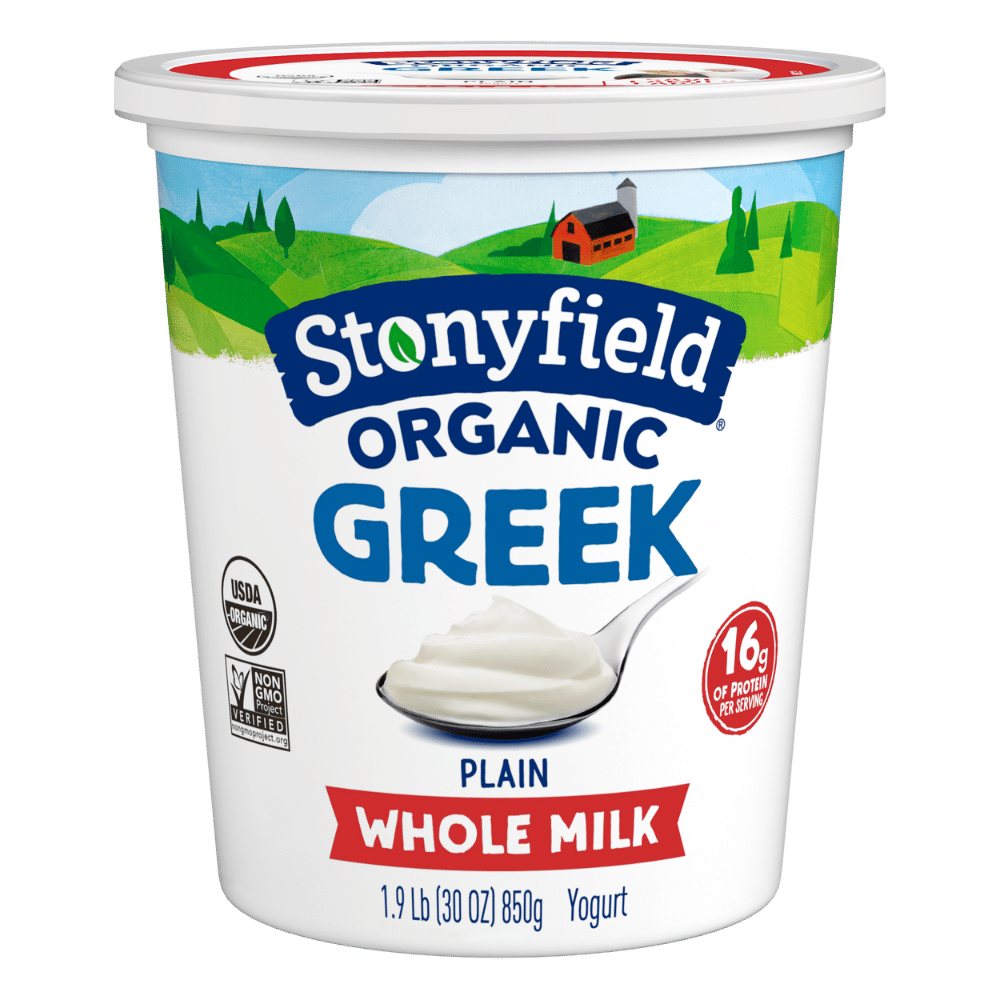 Want delicious recipe ideas in your inbox?
Sign up for our newsletter to get recipe ideas in your inbox!