Prep Time: 5 MINUTES
Serves: 8
Cook Time: 30 MINUTES
Ingredients
3 Tbsp olive oil
3 large shallots (chopped)
1 sprig rosemary (3′ long)
1 medium zucchini (cut into 1/2′ chunks)
1/2 lb green beans (cleaned, picked, and chopped)
2 cup fresh corn (6 ears, removed from cob)
3/4 lb potatoes (scrubbed, unpeeled, and cut into 1/4′ pieces)
3 cloves garlic (chopped)
5 cups vegetable stock
1 cup Stonyfield Organic Low Fat Plain Yogurt
1 pinch kosher salt
1 pinch crushed red pepper
toasted almonds for garnish (optional)
fresh herbs for garnish (optional)
drizzled olive oil for garnish (optional)
1 medium summer squash (cut into 1/2′ chunks)
Instructions
Heat olive oil in large heavy bottomed soup pot, over medium heat. Add shallots, salt, red pepper flakes and stir. And rosemary sprig. Sauté until shallots are tender, about 2-3 minutes. Stir in zucchini, summer squash, green beans, corn, and potatoes. Cook until squash becomes tender, about 5 minutes. Stir in garlic and remove rosemary sprig. Then add stock and bring to a boil. Reduce heat and simmer until potatoes are tender, 15-17 minutes.
Let the soup cool a bit and purée with hand blender or in batches in food processor. Return to soup pot and whisk in yogurt. Garnish and serve.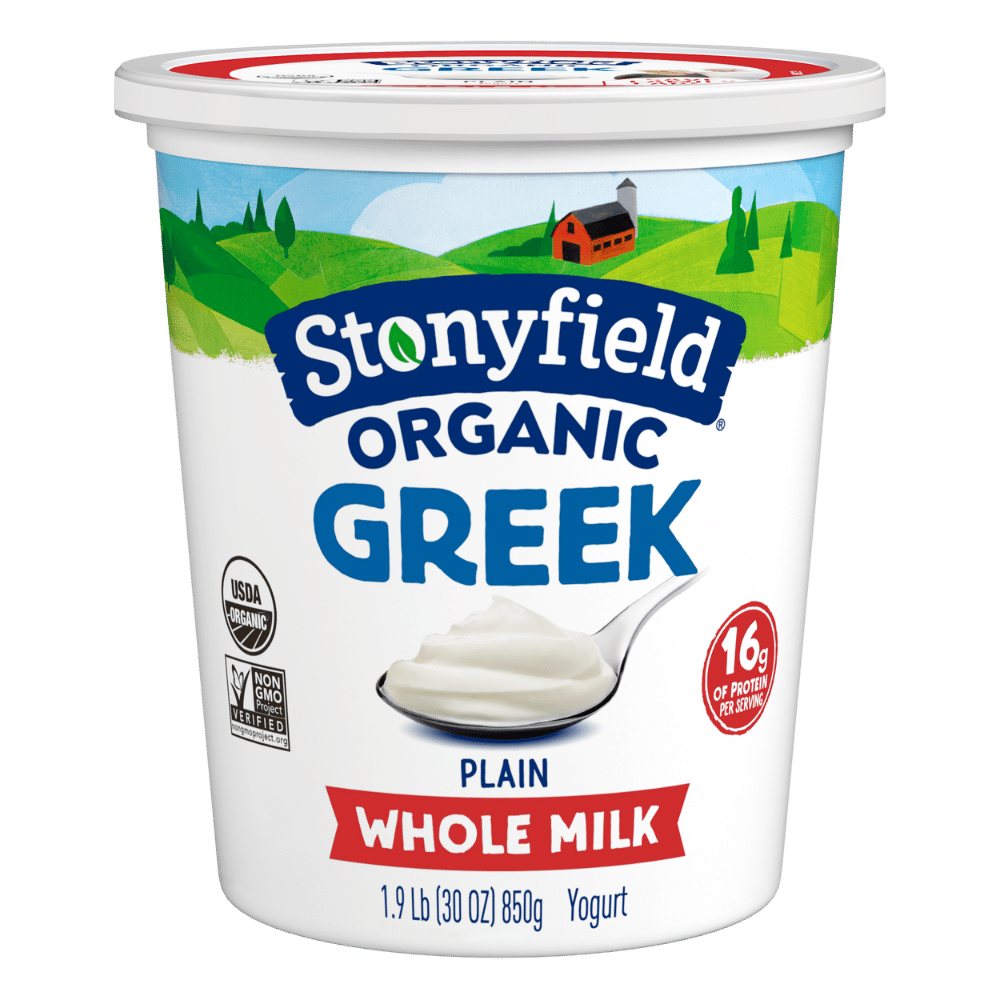 Want delicious recipe ideas in your inbox?
Sign up for our newsletter to get recipe ideas in your inbox!