Prep Time: 15 MINUTES
Serves: 2
Cook Time: 0 MINUTES
Ingredients
1 1/2 cups Stonyfield Organic Whole Milk Greek Plain Yogurt or 0% Fat Greek Plain Yogurt
2 Tbsp dijon mustard
1 Tbsp Worcestershire sauce
4 Tbsp olive oil
3 Tbsp garlic cloves
2 Tbsp lemon juice
1/2 cup shredded parmesan
5 cups kale (peel off stem into bite sized pieces)
1 avocado
1 cup croutons
salt and pepper to taste
Instructions
Whisk Together Minced Garlic, Mustard, Worchestire, Lemon Juice and Salt and Pepper.
Add yogurt and whisk until combined.
Add in Parmesan while stirring and slowly pour in olive oil.
Once everything is combined store in a mason jar or another air tight container to keep the flavor in. Add half of the dressing to a bed of Kale and massage to break down the kale fibers and to combine the dressing to every part of the kale.
Add Croutons, Avocado slices and more Parmesan (or a parmesan crisp) on top for a delicious kale caesar salad!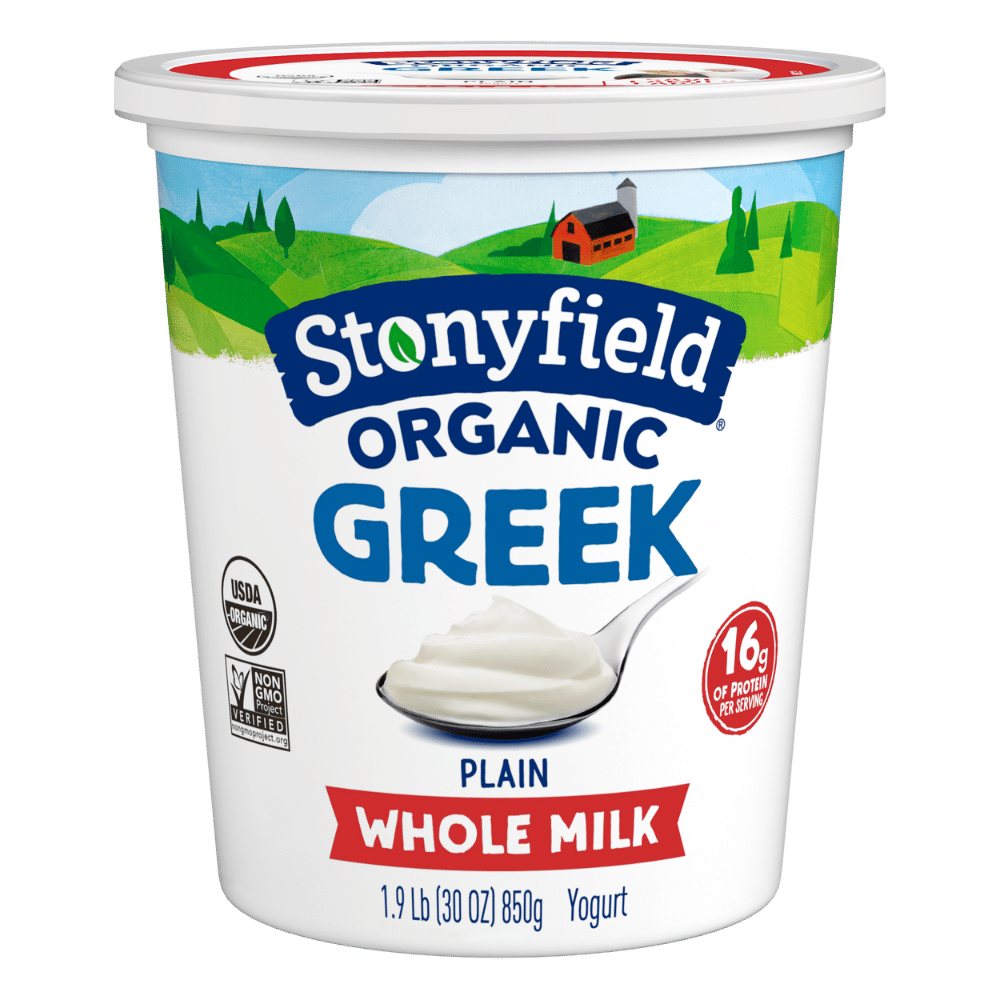 Want delicious recipe ideas in your inbox?
Sign up for our newsletter to get recipe ideas in your inbox!