Prep Time: 15 MINUTES
Serves: 6
Cook Time: 10 MINUTES
Ingredients
3 large eggs
1/2 cup salted butter (melted)
1 cup whole milk
1/2 cup Stonyfield Organic Whole Milk Greek Vanilla Bean Yogurt
1 Tbsp pure vanilla extract
2 cups all-purpose flour
1/2 tsp sea salt
1 Tbsp baking powder
2 tsp sugar
Instructions
In a large mixing bowl, whisk the eggs for a minute until they're creamy. In a separate bowl, whisk the milk, melted butter, yogurt and vanilla together, and then pour that mixture into the eggs, giving one last whisk to get everything incorporated.
Sift the flour, salt, baking powder and sugar together in another mixing bowl. Slowly add the flour mixture into the liquid, whisking the batter until it's just incorporated; don't over-mix. Let the waffle batter rest while your waffle iron warms.
Cook the waffles with your iron set on high, for about 3-4 minutes each, or until they're golden brown.
Serve homemade vanilla waffles with additional Stonyfield Organic Vanilla Greek yogurt, or with butter and real maple syrup. Leftovers can be stored in a zip-top bag in the refrigerator or freezer and reheated in the toaster or microwave during the work-week.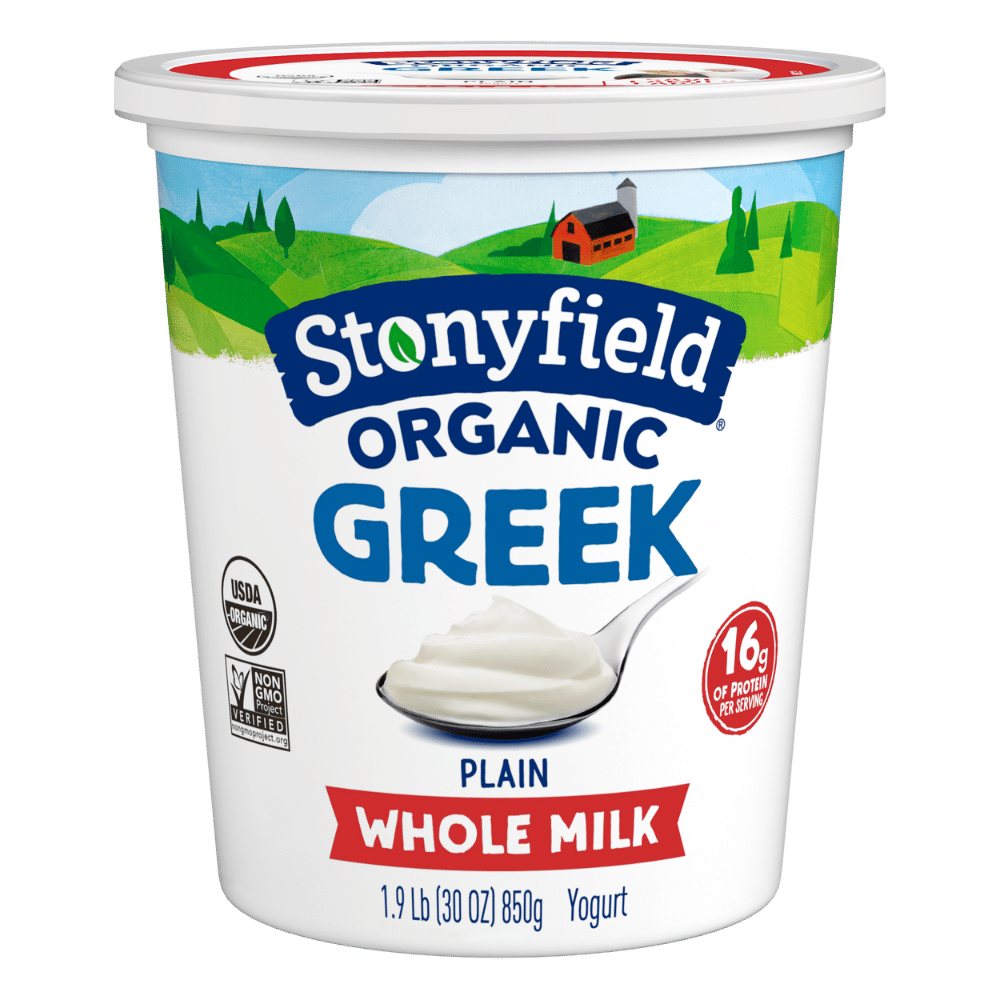 Want delicious recipe ideas in your inbox?
Sign up for our newsletter to get recipe ideas in your inbox!