Prep Time: 30 MINUTES
Serves: 3 CUPS
Cook Time: 0 MINUTES
Ingredients
4 oz cream cheese
5.3 oz Stonyfield Organic 0% Fat Greek Plain Yogurt
1 tsp organic vanilla extract
15 oz can organic pumpkin pie mix
Instructions
In a medium bowl, cube the cream cheese.
Mix on medium speed with a hand mixer until it softens and it becomes smooth.
Beat in the yogurt and vanilla.
When the two are well combined, add half the pumpkin and mix; then beat in the remaining pumpkin.
Continue beating until thoroughly combined and there are no white streaks remaining.
If you have time, refrigerate for an hour or so for the flavors to mellow. If not, it's still delicious right away! Serve with organic graham or animal crackers, vanilla wafers, or organic apple or pear slices.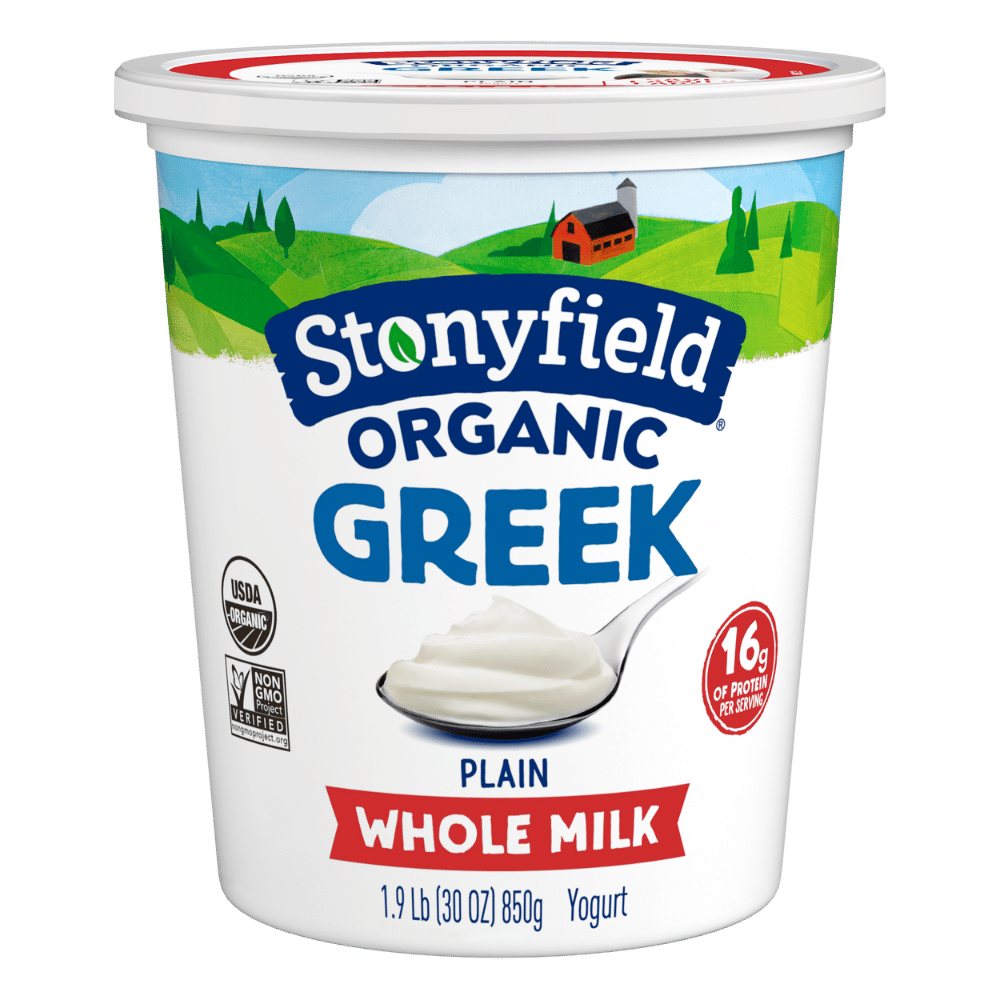 Want delicious recipe ideas in your inbox?
Sign up for our newsletter to get recipe ideas in your inbox!