Prep Time: 15 MINUTES
Serves: 6
Cook Time: 45 MINUTES
Ingredients
6 cups green beans (trimmed)
1 1/2 cups pearl onions
2 cloves garlic (minced)
1 cup white mushrooms (sliced)
1 Tbsp butter
1 Tbsp olive oil
1 cup Stonyfield Organic Low Fat Plain Yogurt

2 Tbsp flour
1/4 tsp black pepper
1/2 cup Parmesan cheese (shredded)
1/2 cup toasted almonds (sliced)
Instructions
Preheat oven to 350°.
Using a small pot, bring 2 cups of water to a boil.
Place pearl onions in the boiling water for 3 minutes to make the removal of their skins easier.
Drain cooked onions in a colander and rinse with cold water.
Then, using a paring knife, remove the skins.
In a large skillet, heat butter and olive oil over medium-high heat.
Cook onions and garlic for about 5 minutes or until they begin to turn golden brown.
Reduce the heat to medium, add the sliced mushrooms and green beans, and then cook for another 5 minutes.
Once beans begin to become soft, remove from heat and allow to cool.
In a separate bowl, combine yogurt, flour and pepper.
Stir this mixture into the beans and then transfer to a 2-quart baking dish.
Top green bean casserole with shredded cheese and almond slices, and bake for 35 minutes.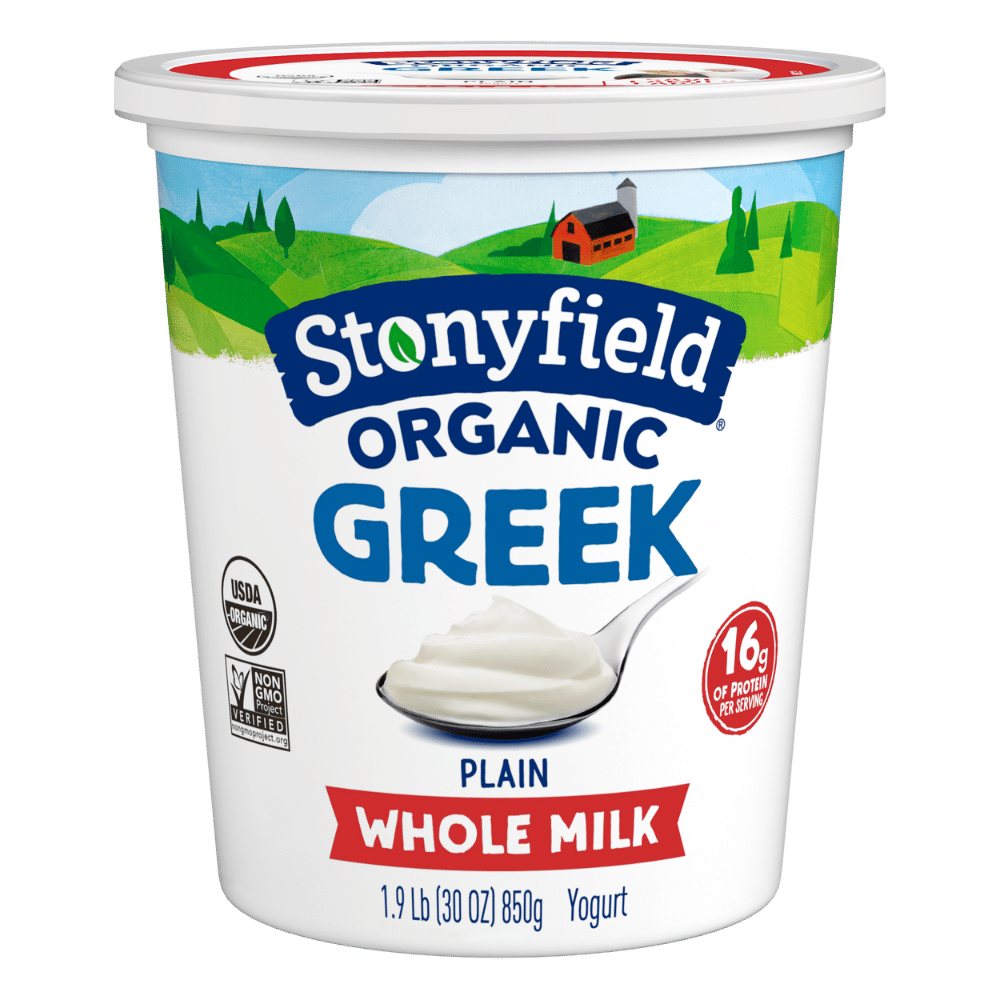 Want delicious recipe ideas in your inbox?
Sign up for our newsletter to get recipe ideas in your inbox!