Prep Time: 5 MINUTES
Serves: 1 LOAF
Cook Time: 40 MINUTES
Ingredients
nonstick cooking spray
1½ cups all-purpose flour
¾ cup granulated sugar
1½ tsp baking powder
½ tsp fine sea salt
2 large eggs
2 large eggs
½ cup coconut oil, melted
1¼ cups Stonyfield Organic Whole Milk Plain Greek Yogurt
1 cup raspberries
½ tsp lemon zest
Coarse sugar, for sprinkling
Instructions
Preheat the oven to 350ºF. Grease a 9 by 5-inch loaf pan.
In the bowl of a stand mixer fitted with the whisk attachment, combine the flour, granulated sugar, baking powder, and salt. Mix well on low speed. Add the eggs and coconut oil and mix until just combined. Add the yogurt and mix until just combined. Add the raspberries and lemon zest. Gently mix just to distribute the raspberries. Don't overmix—you don't want to smash the raspberries too much (but a little smashing is okay).
Pour the batter into the prepared loaf pan, spreading it evenly with a spatula, and sprinkle the top with coarse sugar. Bake for 40 to 45 minutes, until golden brown and the center springs back when touched. Cover it with foil for the last 15 minutes of baking if the top is getting too brown. Store wrapped in foil at room temperature.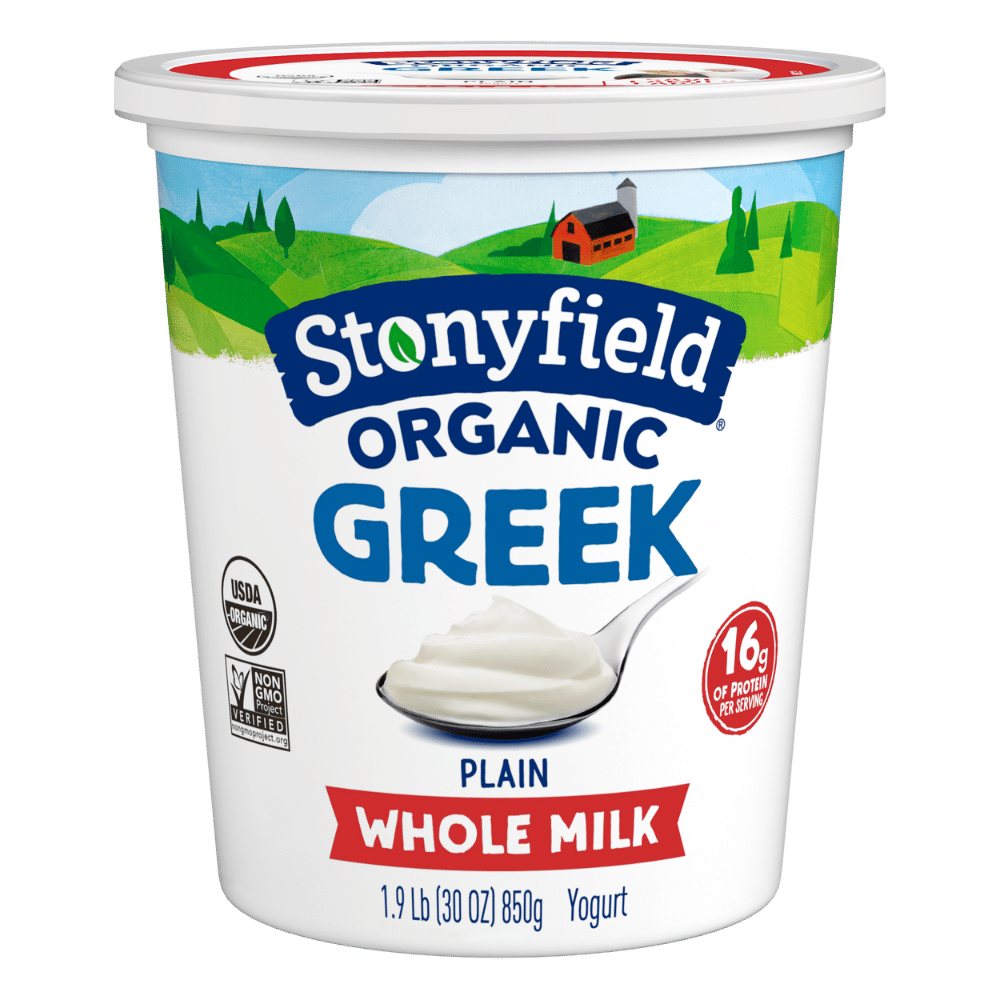 Want delicious recipe ideas in your inbox?
Sign up for our newsletter to get recipe ideas in your inbox!