Prep Time: 20 MINUTES
Serves: 6
Cook Time: 0 MINUTES
Ingredients
12 organic eggs (cooled, boiled and peeled)
1/3 cup Stonyfield Organic 0% Fat Greek Plain
1 Tbsp olive oil
1/2 tsp salt
1 tsp Dijon mustard (heaping)
5 basil leaves (roughly chopped)
2 Tbsp chives (chopped or 1/2 green onion)
Instructions
Place basil and green onion/chives in a food processor (mini if possible) with the salt, olive oil, and mustard. Pulse until finely chopped.
Cut eggs in half lengthwise and place yolks in the food processor along with the yogurt. Set whites aside on a serving platter.
Blend herbs and yolks until mixture is smooth. Scoop mixture into a piping bag (or plastic bag with a tip cut off) and pipe mixture into the hole of each egg white.
Garnish greek yogurt deviled eggs with more chopped basil and chive/onion and serve at room temperature or chilled. Sprinkle with paprika if you like.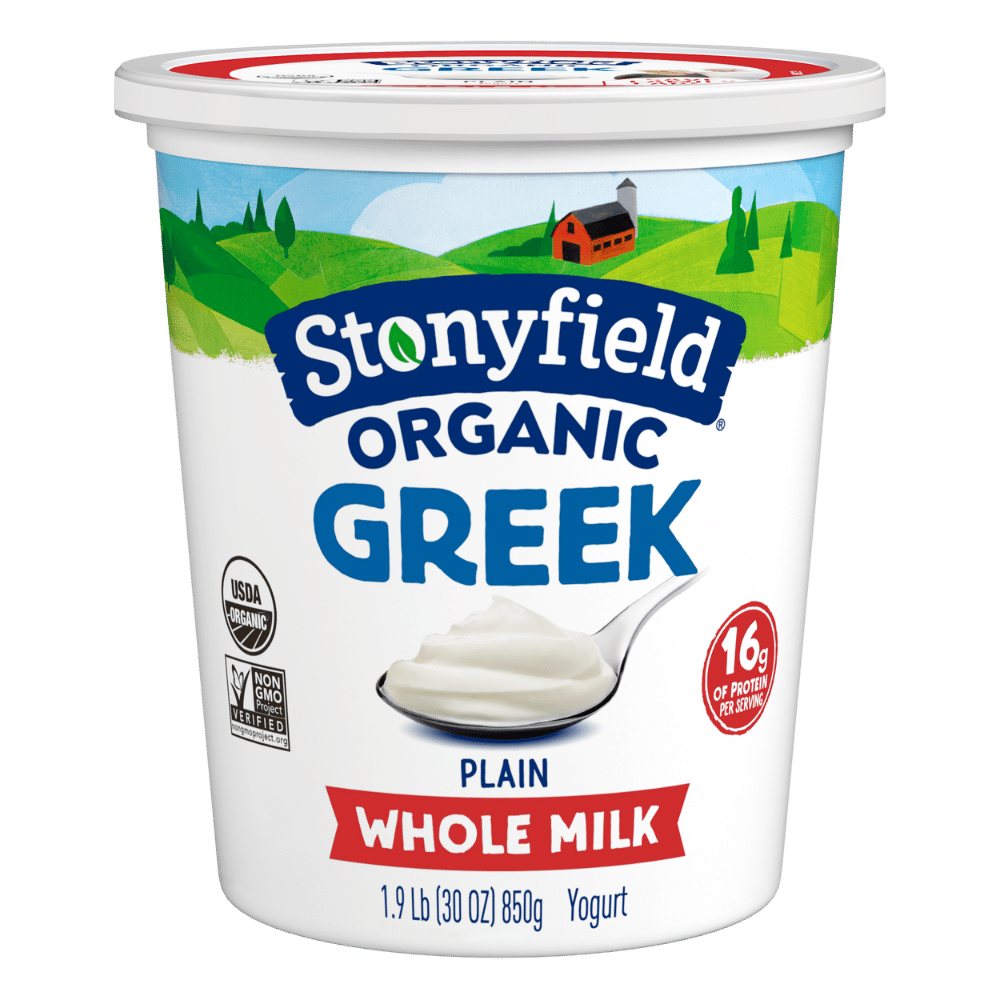 Want delicious recipe ideas in your inbox?
Sign up for our newsletter to get recipe ideas in your inbox!