Prep Time: 15 MINUTES
Serves:
Cook Time: 1 HOUR + 15 MINUTES
Ingredients
1/2 cup Stonyfield Organic Greek Nonfat Yogurt Plain
1/2 cup sugar
1/4 cup light brown sugar (packed)
2 eggs
1 tsp vanilla
1 3/4 cup flour
1/2 tsp salt
1 tsp cinnamon
1 tsp baking soda
1 tsp baking powder
4 large or medium sized, over-ripe bananas, mashed
1 cup walnuts (optional)
Instructions
Preheat oven to 350°.
Stir yogurt and sugar together and then lightly beat in eggs and vanilla.
In a separate bowl, combine flour, salt, cinnamon and baking soda.
Now mix everything with the banana mash. Optionally add nuts at this time.
Pour mixture into a greased and floured 9x5 inch loaf pan.
Bake Greek yogurt banana bread at 350° for one hour or until toothpick inserted in center comes out clean. Makes one loaf.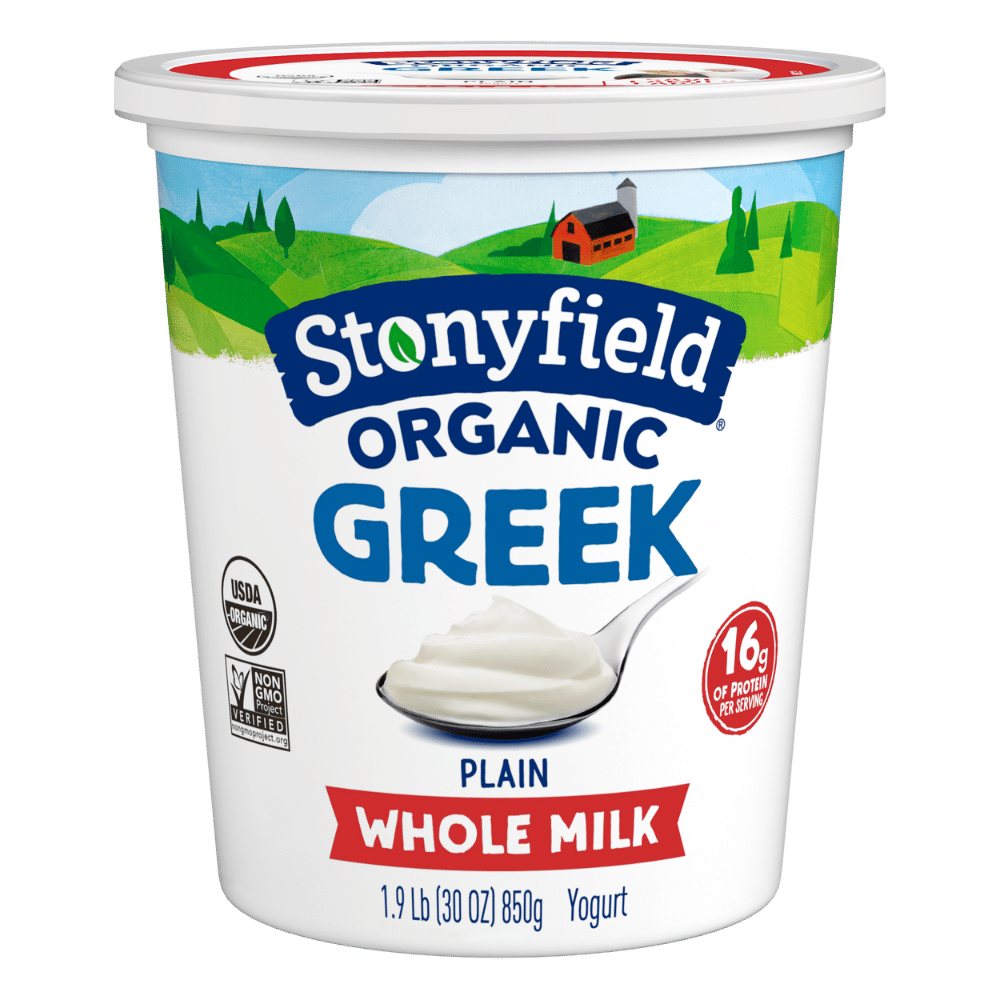 Want delicious recipe ideas in your inbox?
Sign up for our newsletter to get recipe ideas in your inbox!