Prep Time: 15 MINUTES
Serves: 12
Cook Time: 30 MINUTES
Ingredients
1 cup semisweet chocolate chips
2 Tbsp butter
2 eggs
1 1/2 tsp vanilla
1 cup sugar
1 cup Stonyfield Organic 0% Fat Vanilla Yogurt
1/2 cup flour
1/2 tsp baking powder
1/4 tsp salt
Instructions
Preheat oven to 350°. Grease and lightly flour an 8x8 pan.
Melt chocolate and butter together in double boiler or microwave (set aside). In a large bowl beat eggs with vanilla. Gradually mix in sugar. Then mix in yogurt.
In another bowl mix flour, baking powder, and salt. Add flour mixture to egg mixture. Mix in chocolate mixture. Pour into greased baking dish and bake for 25-30 minutes. Let fudgy chocolate yogurt brownies cool before cutting.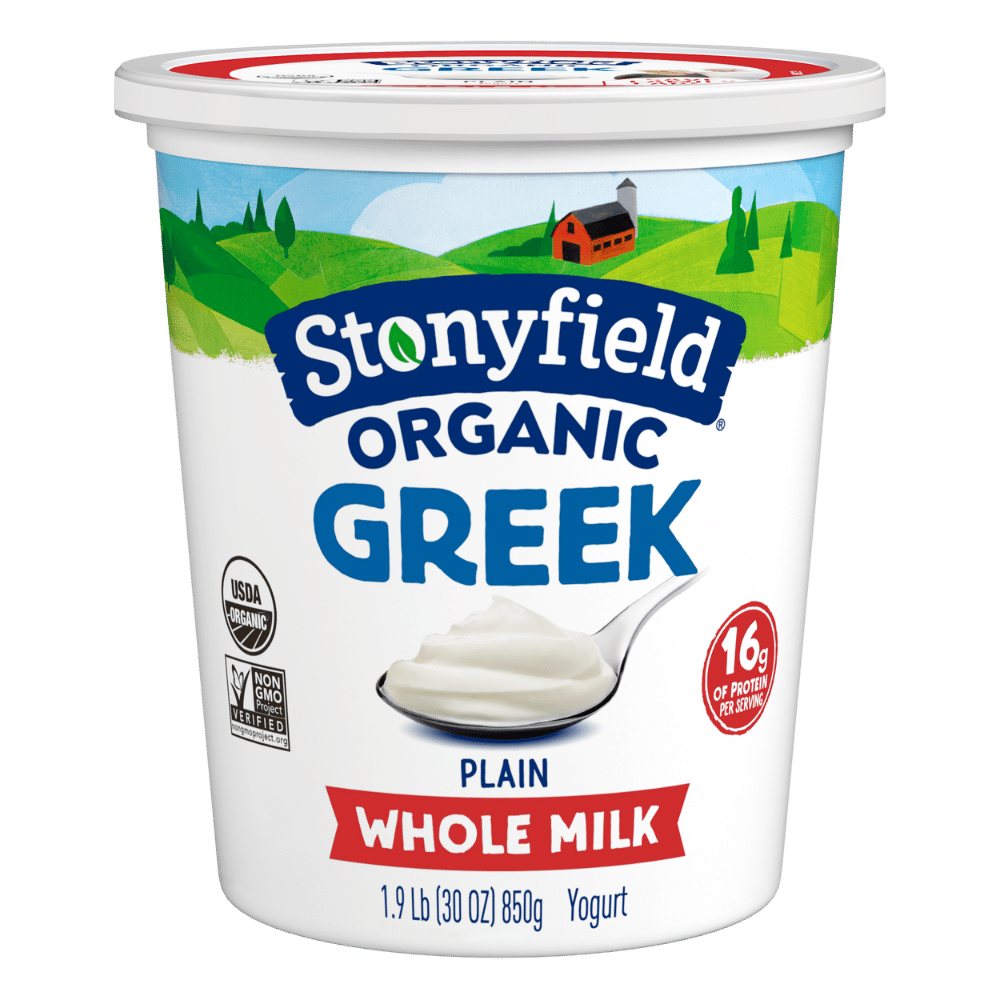 Want delicious recipe ideas in your inbox?
Sign up for our newsletter to get recipe ideas in your inbox!