Prep Time: 15 MINUTES
Serves: 8
Cook Time: 45 MINUTES
Ingredients
1/2 box organic pie dough (thawed)
6 eggs
2/3 cup Stonyfield Organic Low Fat Plain Yogurt

1/3 cup Stonyfield Organic Whole Milk
4 oz Swiss cheese (shredded)
3/4 tsp salt
1/4 tsp black pepper
1 Tbsp olive oil
1 onion (finely chopped)
1 bunch Swiss chard (stems removed and leaves chopped)
Instructions
Heat oven to 375°. Fit pie crust into a 9-inch pie plate, crimping edges.
Whisk together eggs, yogurt, milk, cheese and ½ teaspoon of the salt and the pepper; set aside.
Heat oil in a large nonstick skillet over medium-high heat. Cook onion for 8 minutes. Add chard leaves to skillet and sprinkle with remaining ¼ teaspoon of the salt. Cook, stirring often, for 3 minutes or until wilted. Stir chard into egg mixture and pour into crust.
Bake at 375° for 15 minutes, then reduce oven temperature to 325° and bake another 30 minutes or until browned and internal temperature registers 160° on an instant read thermometer. Cover crust with aluminum foil if it browns too quickly. Let stand 5 minutes before slicing and serving the fresh swiss chard quiche.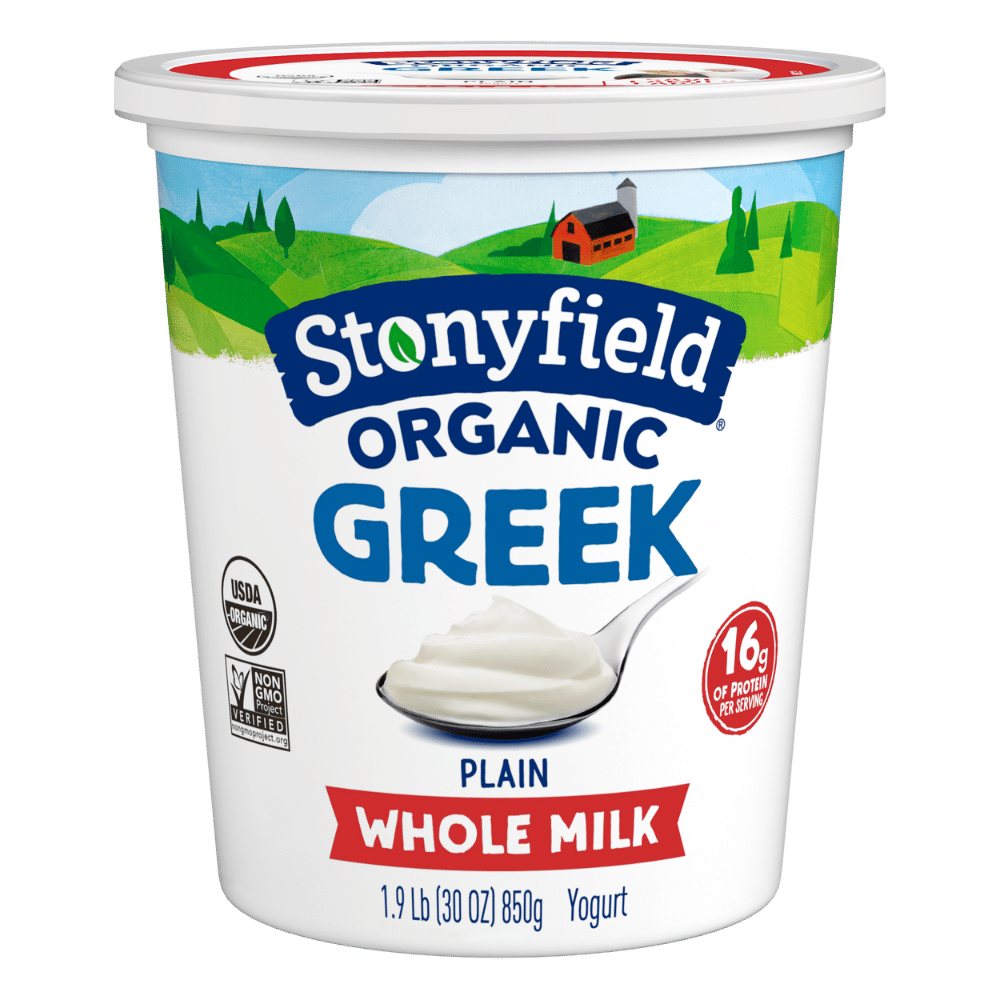 Want delicious recipe ideas in your inbox?
Sign up for our newsletter to get recipe ideas in your inbox!