Prep Time: 15 MINUTES
Serves: 6
Cook Time: 0 MINUTES
Ingredients
1/3 cup fresh lime juice (approximately 3 limes)
1/2 cup Stonyfield Organic 0% Fat Greek Plain
1/4 cup olive oil
1 clove garlic (minced)
1 tsp salt
1/8 tsp ground cayenne pepper
1 can cannellini beans (rinsed and drained)
1 can chick peas (rinsed and drained)
1 1/2 cups fresh corn kernels (uncooked – approx. 3 medium-sized ears of corn)
1 avocado (peeled, pitted and diced)
1 red bell pepper (chopped)
2 tomatoes (chopped)
6 green onions (thinly sliced)
1/2 cup chopped fresh cilantro
Instructions
In a small bowl combine lime juice, yogurt, olive oil, garlic, salt, and cayenne pepper. Fold together until ingredients are well mixed.
In a salad bowl, combine beans, corn, avocado, bell pepper, tomatoes, green onions, and cilantro. Pour yogurt-lime dressing over the salad. Stir salad to coat vegetables and beans with dressing, and serve your fresh corn and bean salad.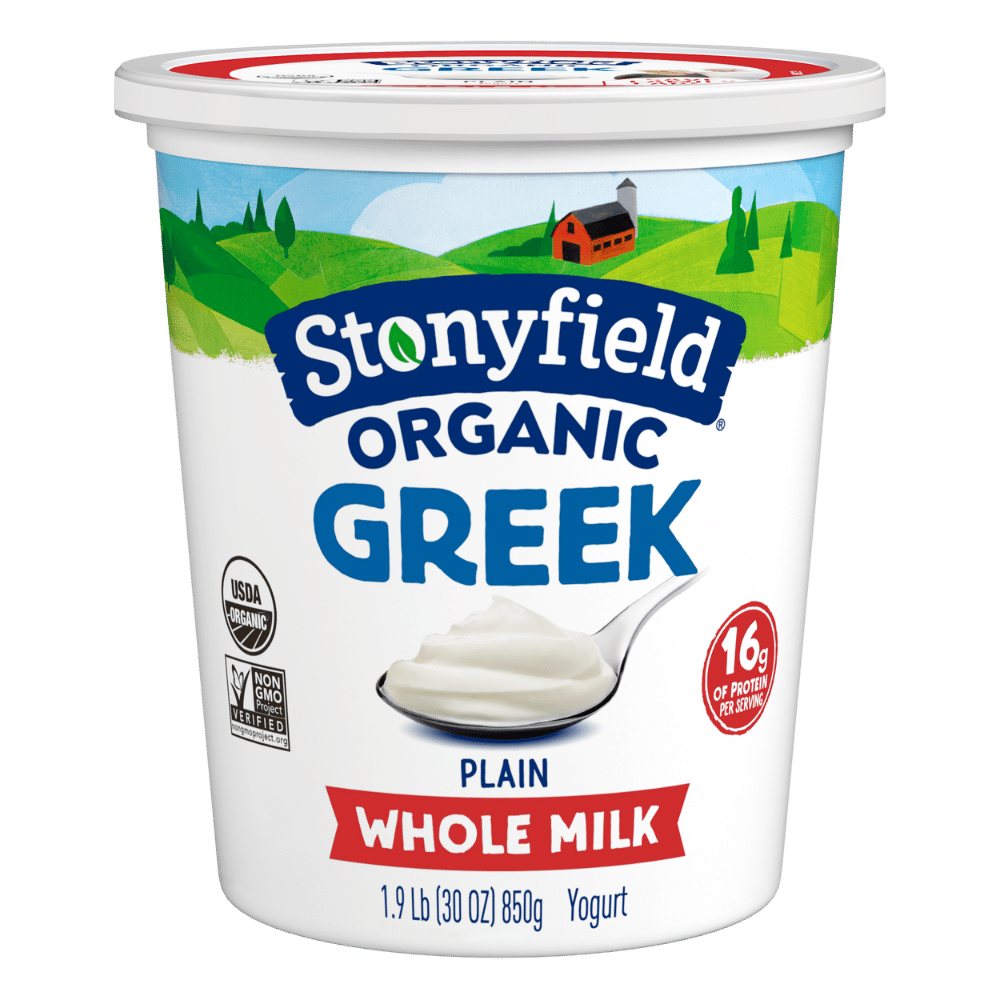 Want delicious recipe ideas in your inbox?
Sign up for our newsletter to get recipe ideas in your inbox!