Prep Time: 5 MINUTES
Serves: 4
Cook Time: 1 HOUR + 5 MINUTES
Ingredients
3 lb sugar pumpkin, halved, seeded, and quartered
6 fresh thyme sprigs
1.5 Tbsp olive oil
1 tsp kosher salt
pinch fresh black pepper, to taste
1 Tbsp butter
2 large shallots, chopped
3 cups vegetable or chicken broth, plus more if needed
1 Tbsp fresh grated ginger
3 fresh sage leaves, chopped
1/8 tsp fresh nutmeg, plus more for garnish
1/4 cup Stonyfield Organic Greek Plain Nonfat Yogurt
1 chopped chives, for garnish
1 pepitas, optional for garnish
Instructions
Preheat the oven to 400°F. Lightly oil a baking sheet or coat with nonstick spray.
Place the pumpkin and thyme on the prepared baking sheet. Drizzle with the olive oil and season with 1/4 teaspoon salt and pepper. Gently toss to combine and arrange in a single layer.
Roast for 60 to 65 minutes, stirring halfway through, until the pumpkin is fork-tender.
Let cool, and then remove the peel from the pumpkin.
Meanwhile, heat the butter in a large stockpot or Dutch oven over medium heat.
Add the shallots and cook, stirring occasionally, until tender, 4 to 5 minutes. Stir in the pumpkin and ginger along with the broth and sage.
Season with 3/4 teaspoon salt and black pepper to taste. Bring to a boil, and then remove from heat.
Puree using an immersion blender until smooth. Add the Greek yogurt and blend.
Pour into 4 bowls.
Serve immediately, garnished with chives, plus more yogurt, pepitas, chives, and nutmeg, if desired. Chef's Note:To freeze, omit the yogurt and the garnish until ready to serve. Portion the cooled soup into Ziplock freezer bags and lay the bags flat in a single layer in the freezer. Transfer to the refrigerator the night before reheating, and then reheat over low heat, stirring occasionally, until heated through. Add the yogurt and serve with garnish.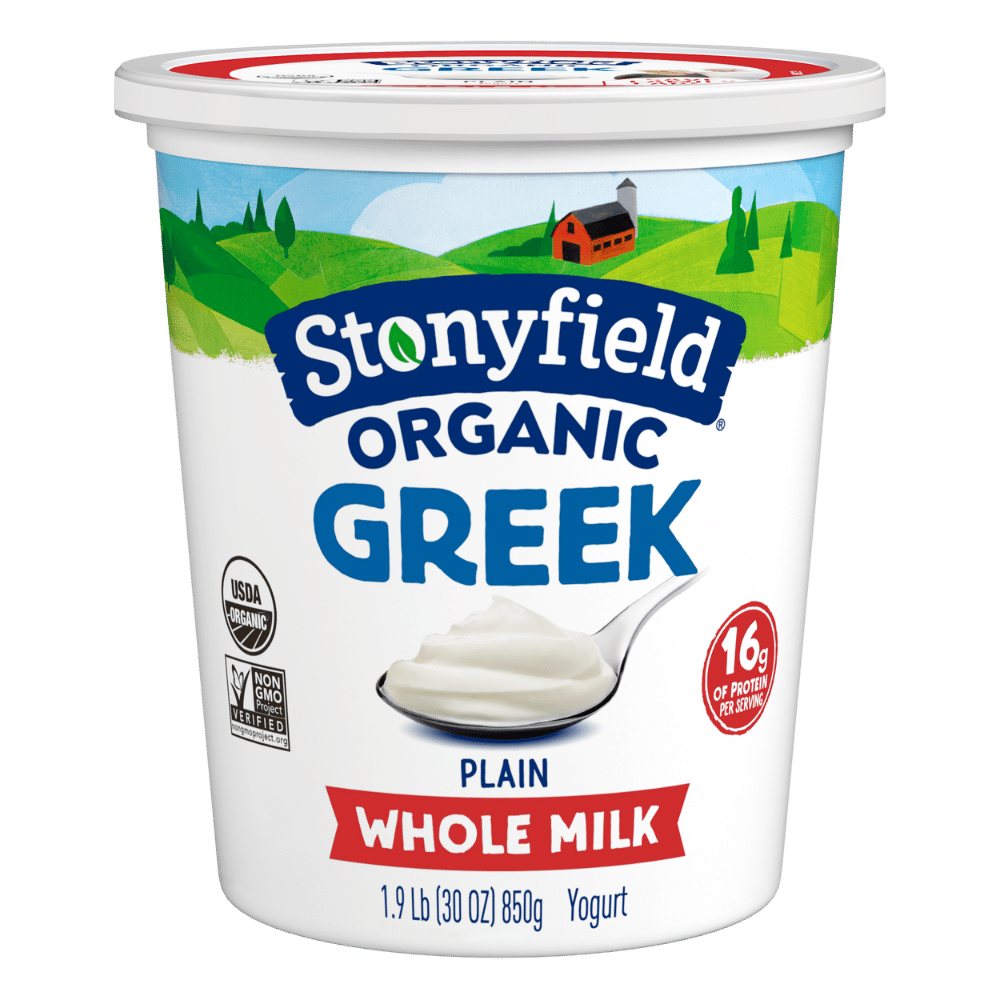 Want delicious recipe ideas in your inbox?
Sign up for our newsletter to get recipe ideas in your inbox!