Prep Time: 10 MINUTES
Serves: 4
Cook Time: 20 MINUTES
Ingredients
1/2 cup Stonyfield Organic Whole Milk Greek Plain Yogurt
1/2 cup olive-oil packed julienned sliced sun-dried tomatoes, patted dry
4 Tbsp tomato paste
16 oz. dried orecchiette pasta (or substitute with penne)
1 Tbsp olive oil
4 sweet Italian sausages (about 1 pound), casings removed
3 cloves garlic, peeled and minced
5 oz. mixed prewashed greens (such as spinach, kale, chard, collard, mustard greens)
1 Tbsp balsamic vinegar
1 tsp salt
1/4 tsp black pepper
1/4 tsp crushed red pepper flakes + more for garnish
1/4 cup freshly grated Parmesan + more for garnish
2 Tbsp toasted pine nuts (optional)
1+1/2 Tbsp chopped fresh basil leaves, for garnish (optional)
Instructions
Mix yogurt, sundried tomatoes, and tomato paste in a small bowl and set aside.
Bring a large pot of salted water to a boil. Cook orecchiette according to package directions, about 9 to 11 minutes. Reserve ½ cup of the pasta water. Drain and set aside.
Meanwhile, cook the sausage. Heat the oil in a large non-stick skillet over medium heat. Brown the sausage, breaking them into small pieces with a wooden spatula. Cook, stirring from time to time, until the sausage browns, about 8 to 10 minutes.
Add the garlic and stir until fragrant, about 1 minute. Add the greens and stir until wilted. Turn off the heat and add the vinegar, salt, black pepper, and red pepper flakes.
Pour half the reserved pasta water into the yogurt and tomato mixture. Stir the yogurt mixture into the pan and add the pasta. Toss gently to combine. Add the rest of the pasta water to the pan, if needed, to create a sauce that lightly coats the pasta. Stir in the grated parmesan, top with toasted pine nuts and garnish with basil. Serve immediately with more parmesan, if desired and enjoy your delicious creamy orecchiette.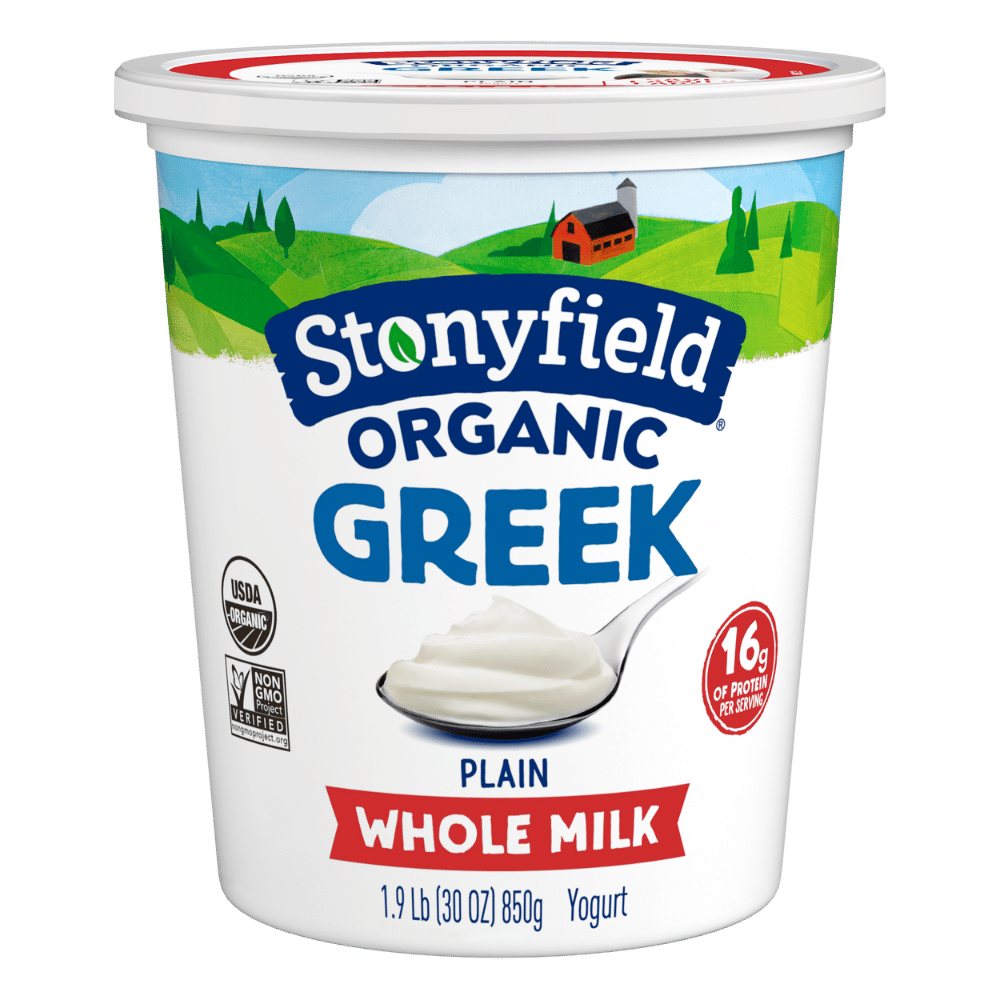 Want delicious recipe ideas in your inbox?
Sign up for our newsletter to get recipe ideas in your inbox!