Prep Time: 10 MINUTES
Serves: 4
Cook Time: 35 MINUTES
Ingredients
2 cups fusili noodles
2 Tbsp butter
2 Tbsp flour
1 1/2 cups Stonyfield Organic 1% Milk
1/2 tsp salt
1/4 tsp pepper
2 cups frozen veggie mixture (peas, carrots, corn, green beans or something similar)
2 cups cooked chicken (diced)
3/4 cup Stonyfield Organic Whole Milk Greek Plain Yogurt or Stonyfield Organic Traditional Whole Milk Smooth & Creamy Plain Yogurt
1 cup shredded parmesan cheese
Instructions
Cook noodles according to package directions.
During last minute of cooking, add frozen veggies to the pot. Drain pasta/veggies and set aside.
Preheat oven to 350°.
Add butter to the same pot and melt over medium-low heat.
When melted, stir the flour into the butter and cook for 1-2 minutes, or until flour and butter have combined to create a smooth light brown mixture.
Whisk in milk, salt and pepper, then stir frequently for about 10 minutes until the milk has thickened. It should be close to the consistency of a thin pudding.
Remove from heat. Stir in the yogurt and ½ the cheese. When those have been incorporated, stir in the cooked pasta, veggies and chicken.
Pour mixture into a baking dish, top with remaining 1/2 cup shredded cheese and bake for about 15 minutes or until cheese has melted.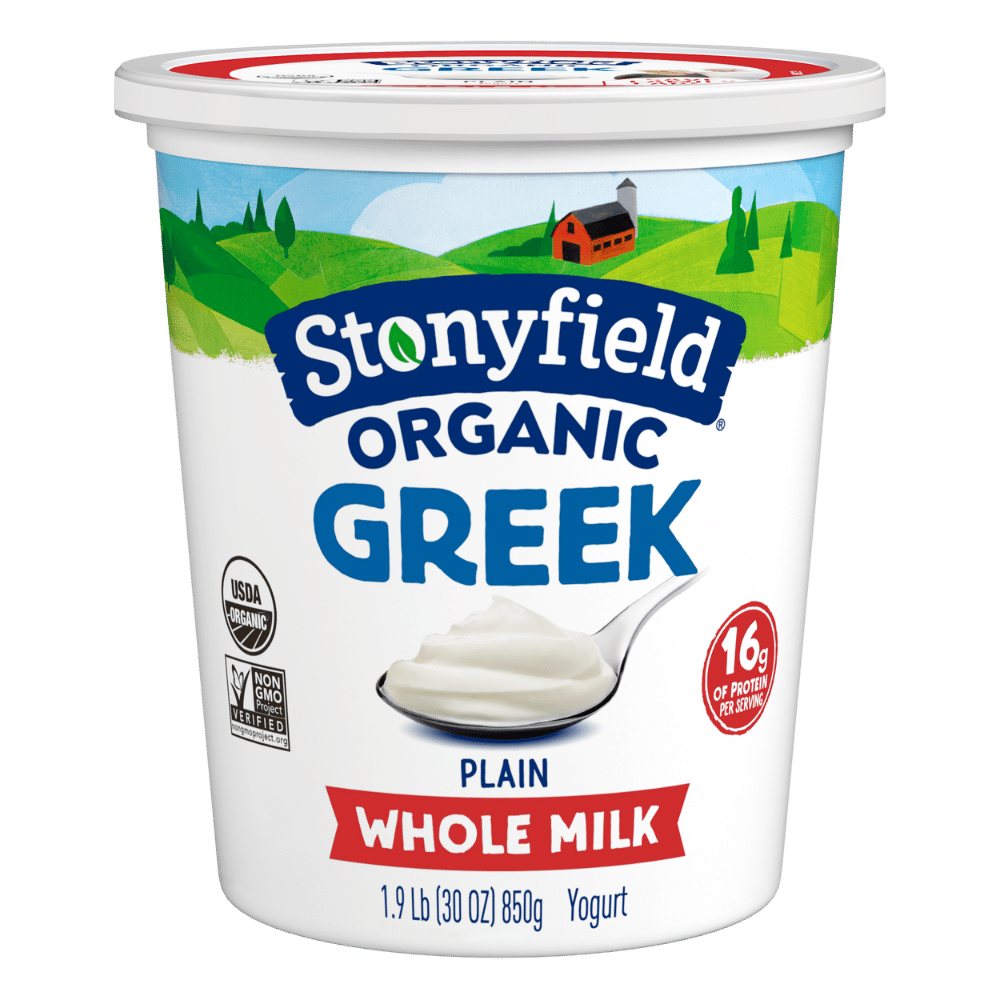 Want delicious recipe ideas in your inbox?
Sign up for our newsletter to get recipe ideas in your inbox!