Prep Time: 5 MINUTES
Serves: 6
Cook Time: 15 MINUTES
Ingredients
6 ears fresh corn (or 1 1/2 – 10oz bags of frozen corn)
1 medium onion (finely chopped)
1 Tbsp olive oil
4 cups vegetable broth
2 medium red potatoes (finely chopped)
1 red bell pepper (chopped)
1/2 tsp cayenne pepper
1/4 tsp allspice
1/4 tsp cumin
1 1/2 cups Stonyfield Organic Low Fat Plain Yogurt
Salt and pepper to taste
Instructions
Remove corn kernels from the cobs and reserve. Place a large soup pot over medium-high heat. Add olive oil and sauté onions until translucent. Add vegetable broth and bring to a boil. Add potatoes and cook for 8 minutes or until tender. Add corn kernels, red peppers and spices and cook for 2 minutes longer. Remove from heat; pour soup through a strainer, reserving vegetables and broth.
Place half of the vegetables in a bowl, and gently mix in the yogurt. This will help to temper the yogurt and prevent it from separating. Combine the remaining vegetables and broth in a blender, and purée until smooth. Place the puréed vegetables and broth in soup pot over medium heat, and then stir the yogurt and vegetable mixture back into the pot. Serve corn chowder warm and garnish with a dollop of plain yogurt.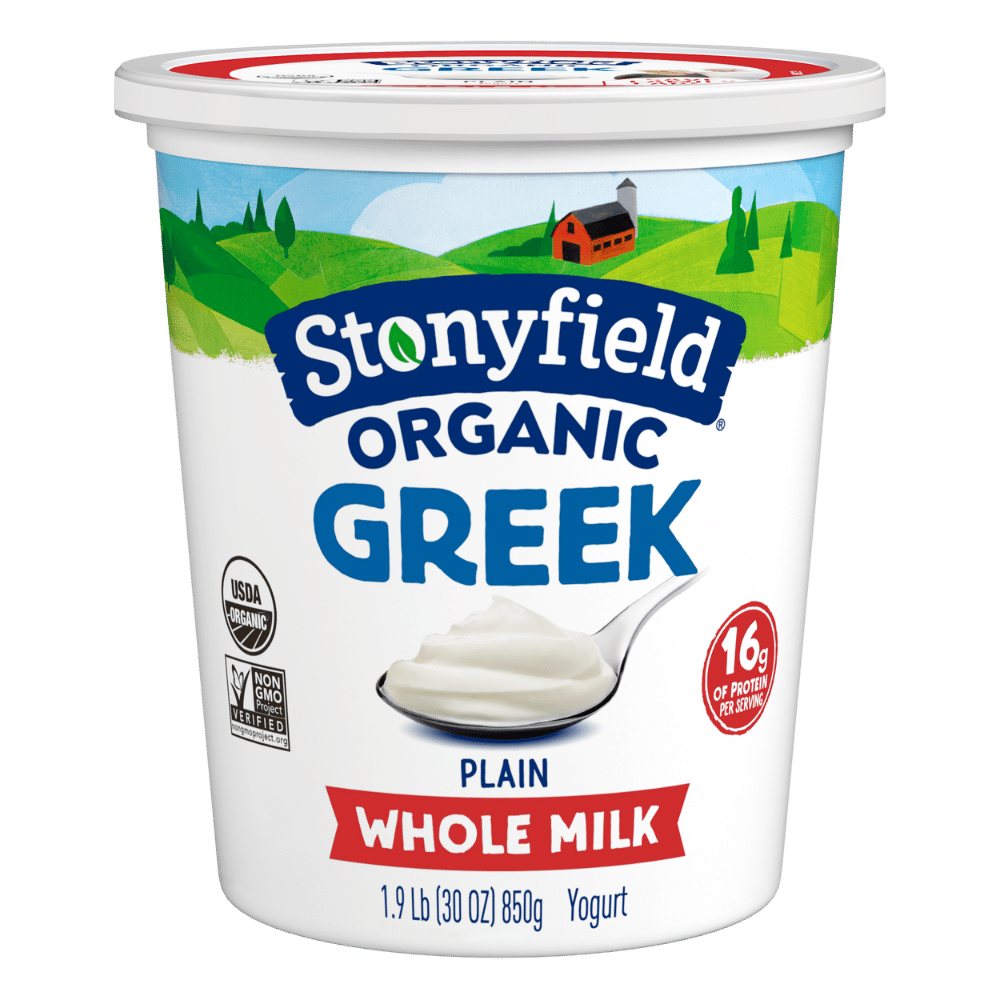 Want delicious recipe ideas in your inbox?
Sign up for our newsletter to get recipe ideas in your inbox!