Prep Time: 10 MINUTES
Serves: 2
Cook Time: 20 MINUTES
Ingredients
1 sweet apple, peeled, cored, seeded, and diced (Honey Crisp or Gala)
1.5 Tbsp raw sugar
1 Tbsp golden raisins
1/4 tsp cinnamon
pinch nutmeg
2 cups Stonyfield Organic Plain Nonfat Yogurt
4 Tbsp chopped walnuts or pecans
Instructions
Place diced apple, sugar, and raisins in a small pot, add 1/4 cup water, sprinkle with cinnamon, pinch of nutmeg, cover, and cook over low heat until soft, 16 to 18 minutes.
Set aside to cool.
Divide the yogurt in 2 medium bowls. Top with apples and chopped nuts. Serve cinnamon apple yogurt bowls immediately.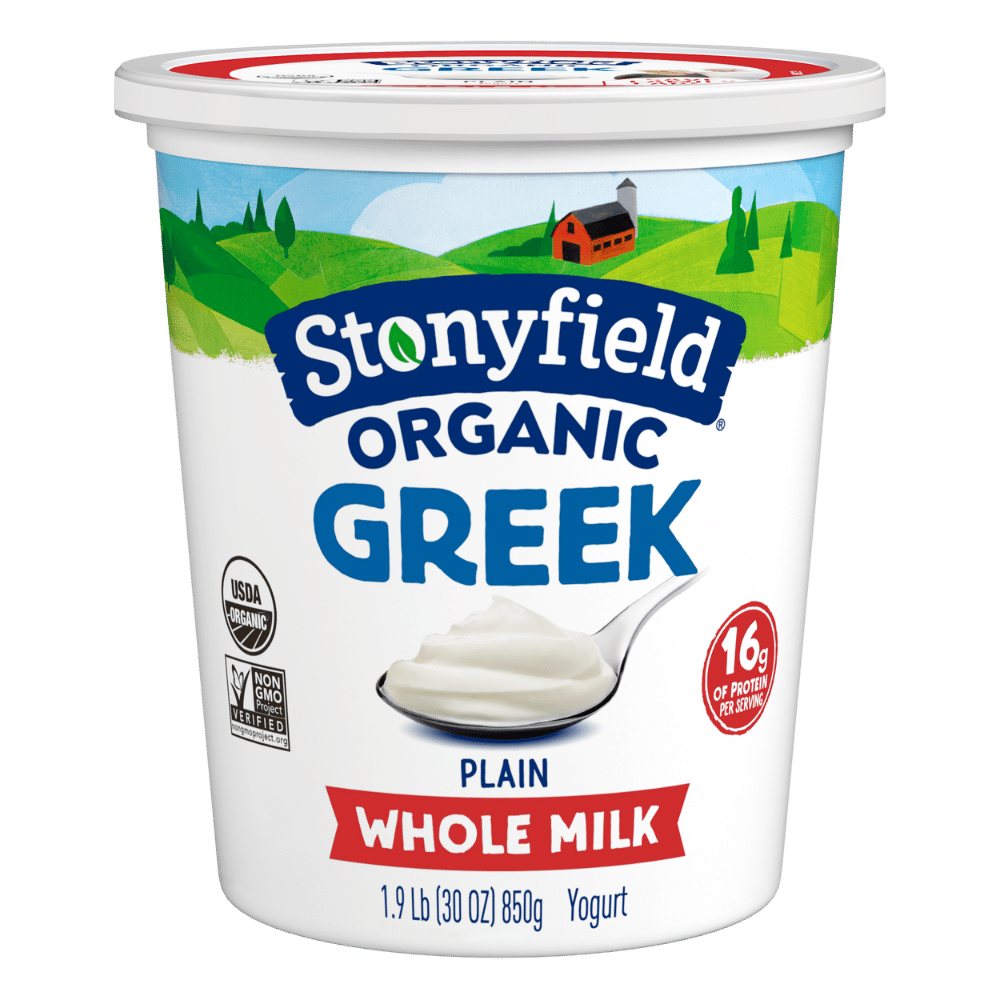 Want delicious recipe ideas in your inbox?
Sign up for our newsletter to get recipe ideas in your inbox!