Prep Time: 10 MINUTES
Serves: 6
Cook Time: 30 MINUTES
Ingredients
1 1/2 cups Stonyfield Organic Heavy Whipping Cream
4 large egg yolks
3 Tbsp sugar
1 tsp vanilla
7 oz fine-quality bittersweet chocolate (not unsweetened, chopped)
1 cup Stonyfield Organic Whole Milk Greek Plain Yogurt
Instructions
Heat 1 cup of cream in a 1-quart heavy saucepan until hot.
Whisk together yolks, sugar and a pinch of salt in a metal bowl until combined well.
Add in hot cream in a slow stream, whisking until combined.
Transfer mixture to saucepan and cook over moderately low heat, stirring constantly, until it registers 160° on thermometer.
Pour custard through a fine-mesh sieve into a bowl and stir in vanilla.
Melt chocolate in a double boiler or a metal bowl set over a pan of simmering water, or in a glass bowl in a microwave at 50 percent power 3 to 5 minutes, stirring frequently.
Whisk custard into melted chocolate until smooth, then cool.
Beat remaining 1/2 cup of cream in a bowl with an electric mixer until it just holds stiff peaks.
Fold yogurt into the whipped cream.
Whisk one fourth of this mixture into chocolate custard to lighten, then fold in remaining yogurt and cream mixture gently but thoroughly.
Pour into bowls or glasses and chill at least 6 hours.
Let stand at room temperature about 20 minutes before serving.
Garnish with a dollop of Whole Milk Greek yogurt, add your favorite seasonal fruit and chocolate shavings.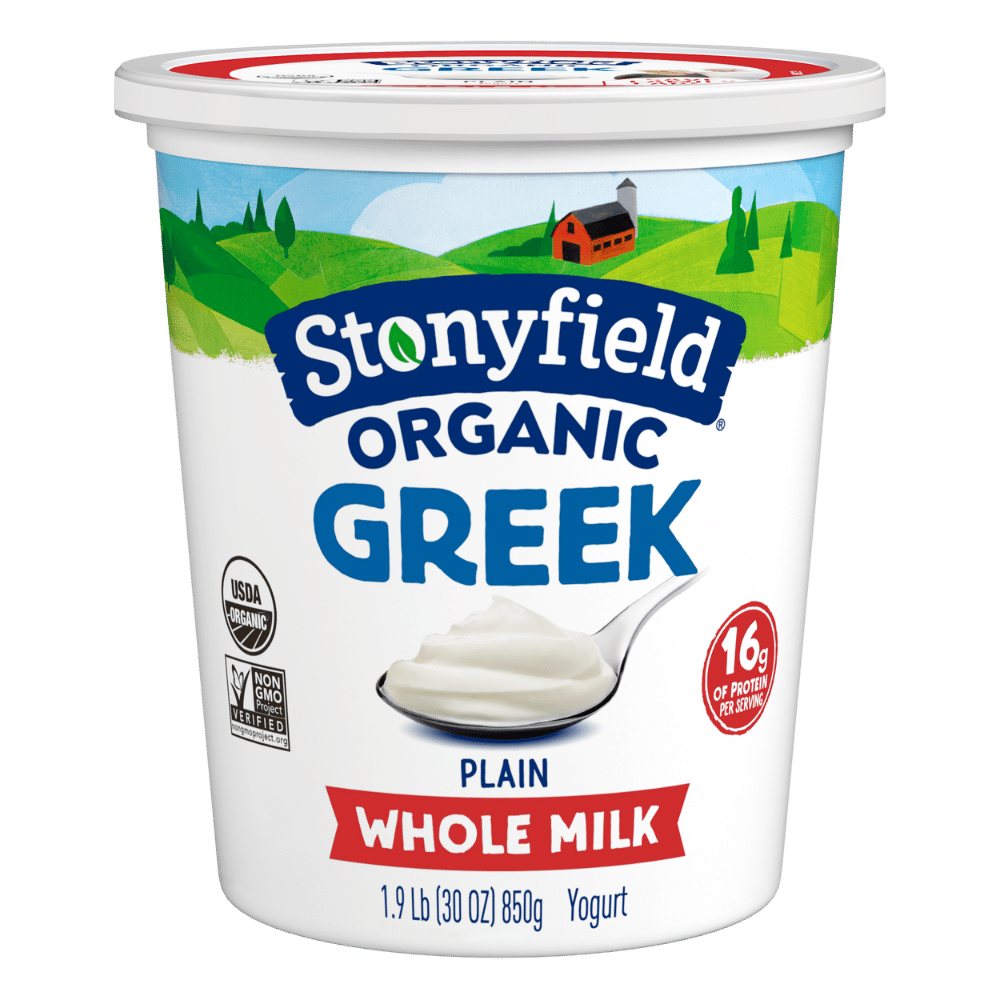 Want delicious recipe ideas in your inbox?
Sign up for our newsletter to get recipe ideas in your inbox!