Prep Time: 20 MINUTES
Serves: 8
Cook Time: 40 MINUTES
Ingredients
1 sheet pre-made pie dough (1/2 of 15 oz box)
3 large eggs
1 cup Stonyfield Organic Whole Milk Plain Yogurt

1/2 cup sugar
3/4 tsp pure almond extract
1/4 tsp salt
1 1/2 cup cherries (pitted and halved)
2 Tbsp sliced almonds
Instructions
Heat oven to 375°. Place pie dough in a 9 1/2-inch pie pan; fold 1/2-inch edge of dough over and crimp to form a crust. Prick bottom of dough several times with a fork.
Bake dough for 10 minutes or until lightly browned. Set aside and cool completely.
Gently whisk together eggs, yogurt, sugar, almond extract, and salt. Pour mixture into pie crust. Carefully drop cherry halves, cut sides down, into yogurt mixture, then sprinkle with almonds. Bake for about 40 minutes or until just set.
Remove to a rack and cool completely before serving cherry clafoutis.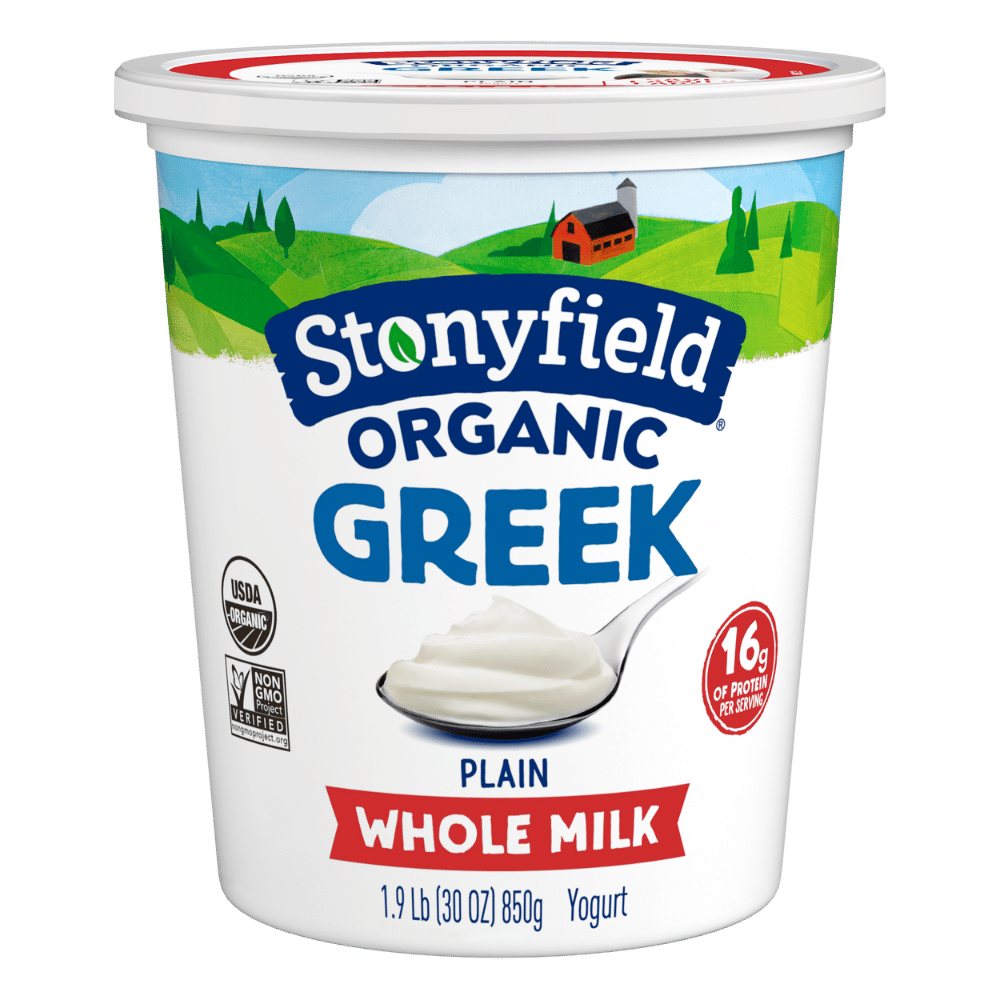 Want delicious recipe ideas in your inbox?
Sign up for our newsletter to get recipe ideas in your inbox!