Prep Time: 30 MINUTES
Serves: 2-4
Cook Time: 50 MINUTES
Ingredients
Vegetable Ingredients
1 bunch baby turnips
1 bunch carrots
2 Tbsp olive oil
1/2 tsp sea salt
2 Tbsp balsamic vinegar
2 sprigs thyme
Grits Ingredients
1 small head cauliflower
1 yellow onion
2 Tbsp olive oil
1 + 1/2 tsp sea salt
3 Tbsp nutritional yeast
1 can coconut milk
1 + 1/2 cups Stonyfield Organic Whole Milk Greek Plain Yogurt
Instructions
Vegetables: Preheat oven to 400° F.
Peel and quarter the turnips and carrots lengthwise, reserving one inch of the green tops. Toss with olive oil and salt.
Spread on a parchment-lined baking tray and roast vegetables for 20 minutes.
Toss vegetables with balsamic vinegar and cook for additional 5 minutes.
Destem thyme and use to garnish vegetables.
Cauliflower Yogurt Grits: Trim cauliflower florets off stalk and pulse in a food processor until rice consistency is formed (approximately 3 cups).
Peel and chop an onion into a rough small dice (approximately 1 ½ cups).
Preheat olive oil in a medium pot over medium heat and add chopped onion and salt. Cook onion for 3 to 5 minutes, stirring occasionally.
Add cauliflower and cook for an additional 2 minutes.
Stir in nutritional yeast and can of coconut milk (approximately 2 cups) and bring mixture to a simmer. Reduce heat, cover and simmer for 10 minutes or until tender and creamy, stirring every few minutes to prevent mixture from scorching the bottom of the pot.
Transfer 2 cups of the cauliflower mixture into a blender along with Greek Stonyfield yogurt and blend until smooth. Return back to pot, rewarm, taking care not to boil, and serve garnished with balsamic glazed root vegetables and thyme.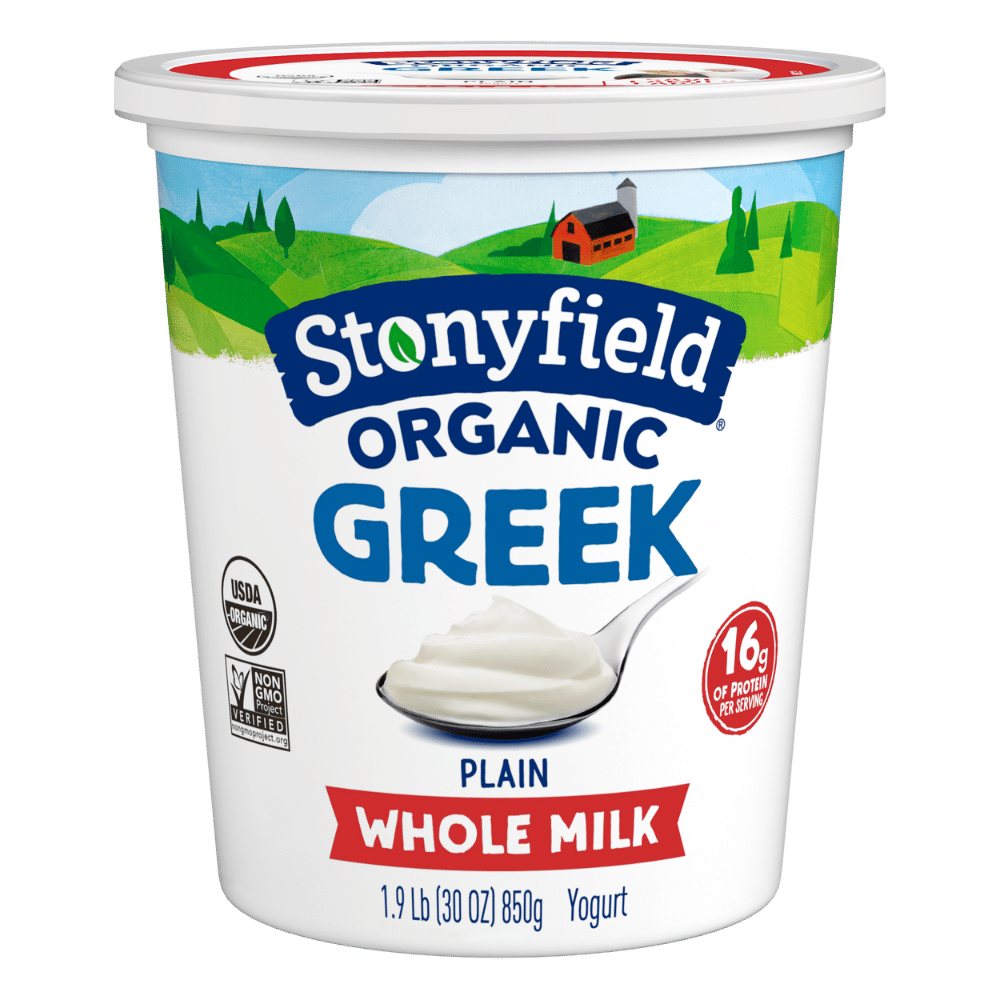 Want delicious recipe ideas in your inbox?
Sign up for our newsletter to get recipe ideas in your inbox!