Prep Time: 10 MINUTES
Serves: 4
Cook Time: 30 MINUTES
Ingredients
1 small head cauliflower (about 2 cups, grated)
1 jalapeno, minced
2 eggs, beaten
2 Tbsp Stonyfield Organic Greek plain Whole Milk yogurt (butter substitute)
1 1/4 cups sharp cheddar (grate or buy pre-shredded)
1 1/4 cups white cheddar (grate or buy pre-shredded)
1 tsp onion powder
1/4 tsp sea salt
1/4 tsp black pepper
1/2 tsp garlic powder
1/2 tsp baking powder
1/4 cup cornmeal flour
Instructions
Preheat oven to 375˚F.
Peel away the cauliflower leaves, leaving the stem intact to use as handle while grating. Grate cauliflower using a box grater. (Could also cut cauliflower and place in a food processor until smooth.)
In a medium to large bowl, beat 2 eggs. Add cauliflower and cheese.
Once combined, add all remaining ingredients.
Scoop batter into greased ceramic baking dish.
Cook cauliflower cheddar bread for 30 minutes or until firm and golden. Chef's Note: Could also use a muffin pan. Adjust baking time to 15 to 20 minutes.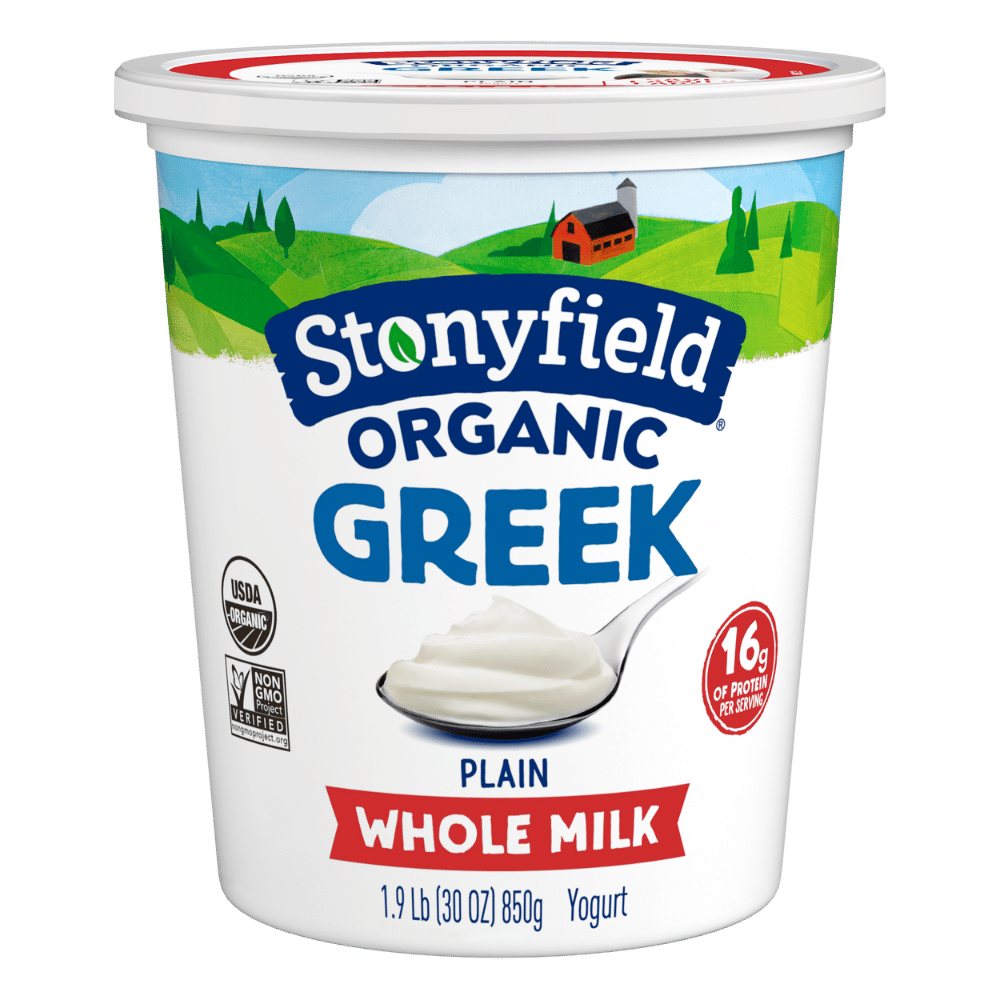 Want delicious recipe ideas in your inbox?
Sign up for our newsletter to get recipe ideas in your inbox!